Go back to

Blog

page.
Survey to Assess COVID-19 Related Business Damage
From the Small Business Development Center:
The Florida SBDC Network, the state's principal provider of business assistance, strongly encourages small businesses impacted by the Coronavirus (COVID-19) to complete the state's Business Damage Assessment Survey.
The survey, administered by the Florida Department of Economic Opportunity (DEO), is not an application for disaster assistance, but rather assists state officials in determining the extent of impact and need for federal and state disaster assistance.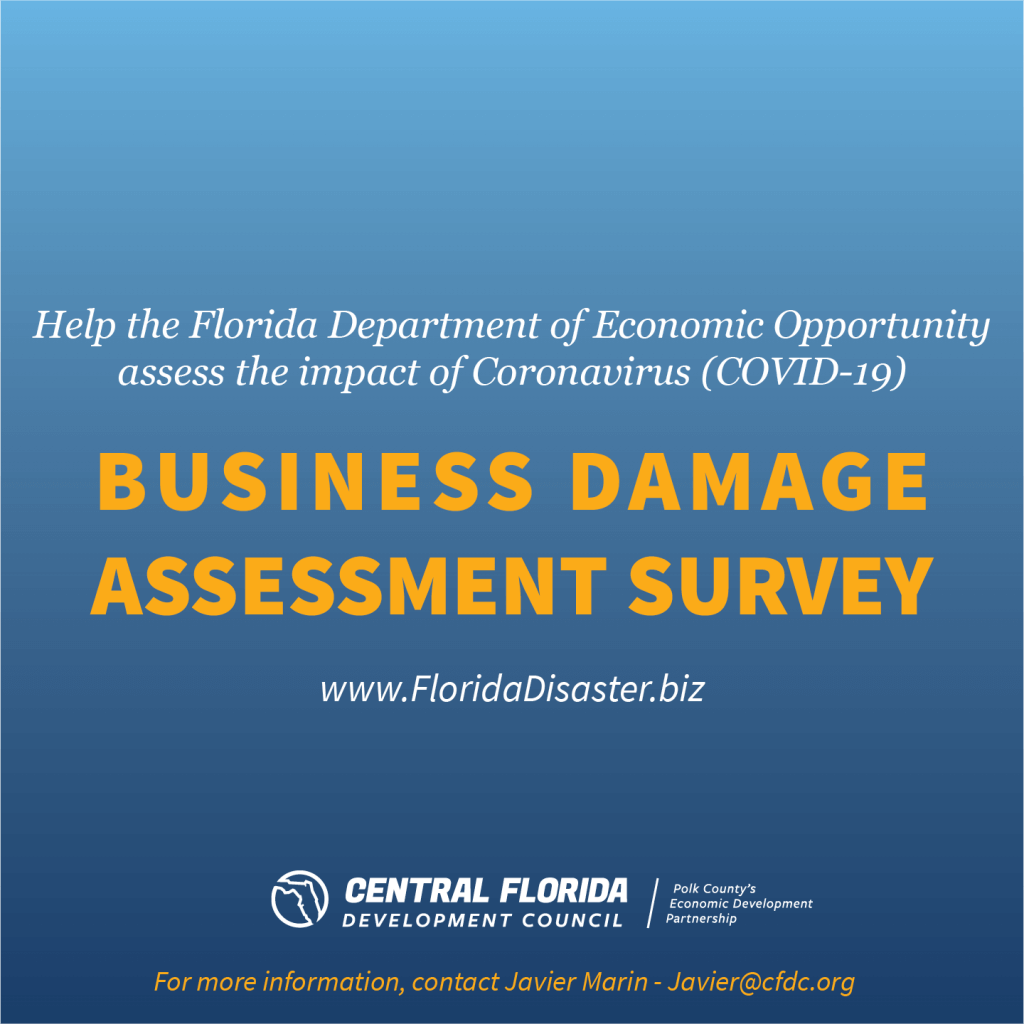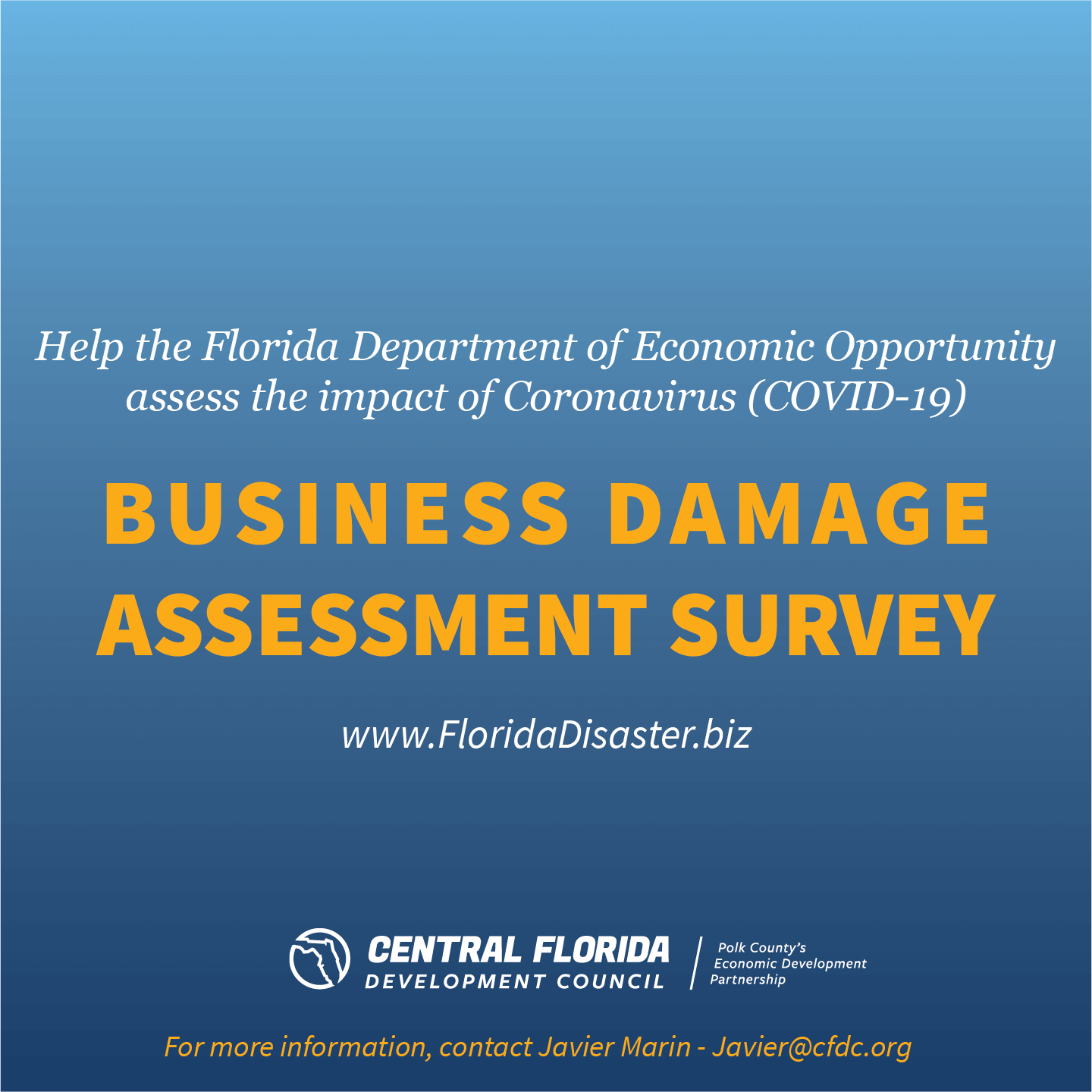 Earlier today, the U.S. Small Business Administration (SBA) announced the activation of its Economic Injury Disaster Loan (EIDL) program for businesses impacted by COVID-19. This program can provide up to $2 million to help eligible small businesses, small agricultural cooperatives, and most private nonprofit organizations meet financial obligations and operating expenses that could have been met should the pandemic not have occurred.
In order to make the loan program available, states must make a request based on need for a disaster declaration. Once a declaration is granted, the SBA will make the EIDL program available to all affected communities.
"The state of Florida leverages the Business Damage Assessment Survey to determine the level of impact and need for federal and state disaster assistance," said Michael W. Myhre, CEO of the Florida SBDC Network. "It is imperative that all businesses impacted by COVID-19 complete this important survey to provide information about the virus' impacts to our federal and state partners."
As a principal responder in the state's Emergency Support Function (ESF) 18 for Business & Industry, the Florida SBDC Network stands ready to assist small businesses prepare and recover from COVID-19. Florida SBDC disaster specialists can assist small businesses in developing a preparedness plan and with other strategies to safeguard their employees and customers, and ensure the continued operation of their business.
Upon activation of disaster assistance loan programs, Florida SBDC business consultants, many of whom are Disaster Recovery Institute (DRI) Certified Business Continuity Professionals, will be available to assist small businesses prepare disaster loan applications and with other post-disaster challenges at no-cost.
To take the Business Damage Assessment survey, please visit https://floridadisaster.biz/.
For local assistance or additional information contact Javier Marin, javier@cfdc.org.
For information regarding the Florida SBDC's service offering and for preparedness and recovery resources, please visit www.FloridaSBDC.org.