Go back to

Blog

page.
Tucker Paving Keeps Staff and Clients Happy While Continuing to Grow
Larry "Chip" Tucker started Tucker Paving in 1994, breaking away from Tucker Construction company, which his father, Larry Tucker Sr., and his uncle started in 1965.
Tucker Paving has come a long way since then when Chip Tucker started his own site-work and paving business with just two employees and two pieces of equipment.
The focus shifted to commercial, site development and residential work, according to Barret Tucker, Chip's son and vice president of preconstruction services. "We started working with private developers building residential developments." 
When the 2009 recession hit and residential work started drying up, Tucker Paving moved into the theme park arena. They did work for LEGOLAND Florida, as well as Disney and Universal in Orlando. Now they're back in the residential and commercial market, he said.
Working at theme parks was challenging, Tucker said, but he prefers residential and large commercial projects more.
Working in Polk County
Most of the work Tucker Paving handles is in Polk County, he said. The company's 270 employees work almost exclusively in Polk County. And much of that work is residential.
That helps the economy in Polk County: Most of the company's employees live in Polk County, meaning they pay taxes here and spend their hard-earned money here, supporting local businesses, he said.
Tucker Paving offers services that range from earthwork, underground utilities and demolition to concrete curbing and asphalt resurfacing. To keep up with growth, it just built a new $3.6 million facility at 5658 Lucerne Park Road in Winter Haven. 
"We built the new facility and added equipment and team members to keep up with a growing network of clients," Tucker said. "We are doing work for private developers and general contractors in commercial work while also working in the public sector. Our client list and customer base is growing substantially and we expect that to continue."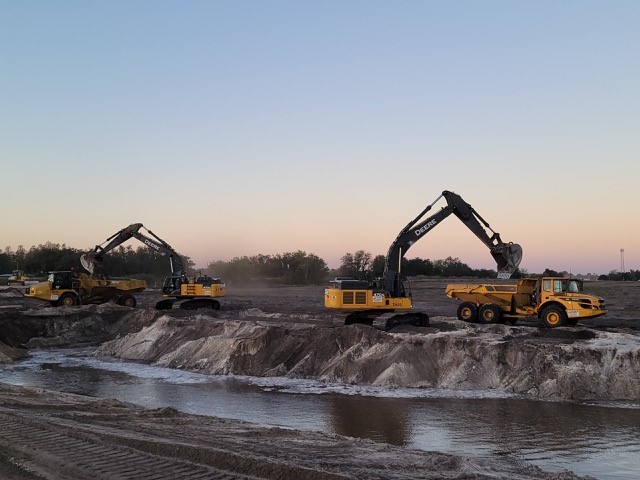 The company moved from U.S. 17 near Lake Alfred. "It was a smaller facility, smaller yard. We were busting at the seams," Tucker said.
The company can also recycle all concrete materials onsite.
"We wanted to stay in the City of Winter Haven, showing our professionalism and commitment to the community; we are here for the long haul," Tucker said. "It's a great place for people to come to work. We put in a gym so people can come in and work out during the day. And we have a training room where we hold weekly meetings to discuss updates, schedules, challenges and opportunities."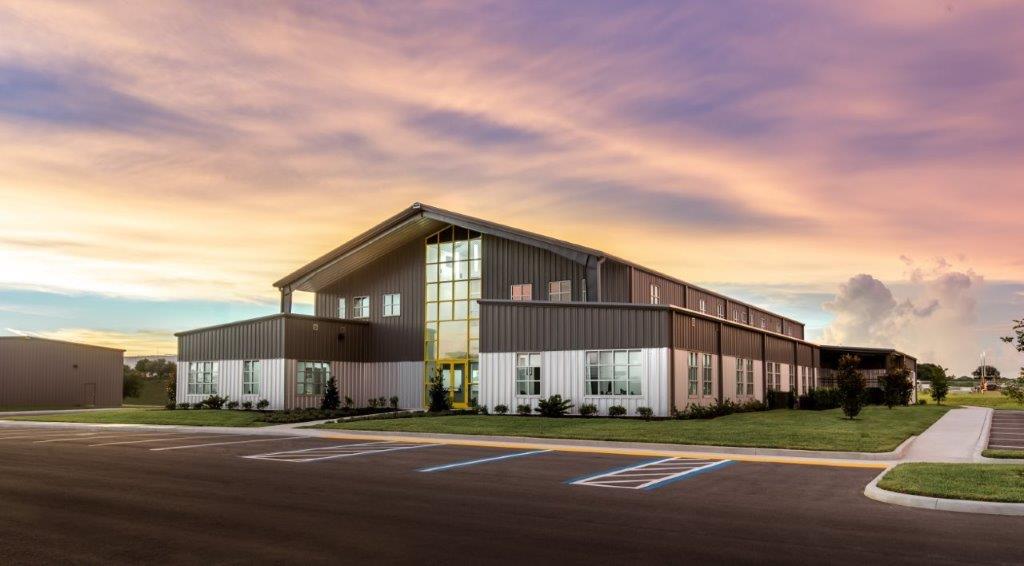 Tucker Paving's Projects
Tucker Paving has worked on the $945,000 Northeast Regional Park and $6.8 million Davenport High School. Now the company is working with the general contractor to finish Bonnet Springs Park in Lakeland, which is expected to open on Oct. 22, 2022.
Bonnet Springs ranks up there as one of Tucker's favorite jobs, as does the Disney Skyliner, a gondola that allows people to move from one park to another. "It was a logistically challenging project, but one we are extremely proud to be a part of."
Tucker said their clients set Tucker Paving apart from their competition. "We come in ahead of the project schedule; to us that means everything," he said. "Getting new work from the same developers indicates they're satisfied with our work. Word of mouth is very important in this business."
The company will continue to build and maintain new relationships throughout Central Florida, he said.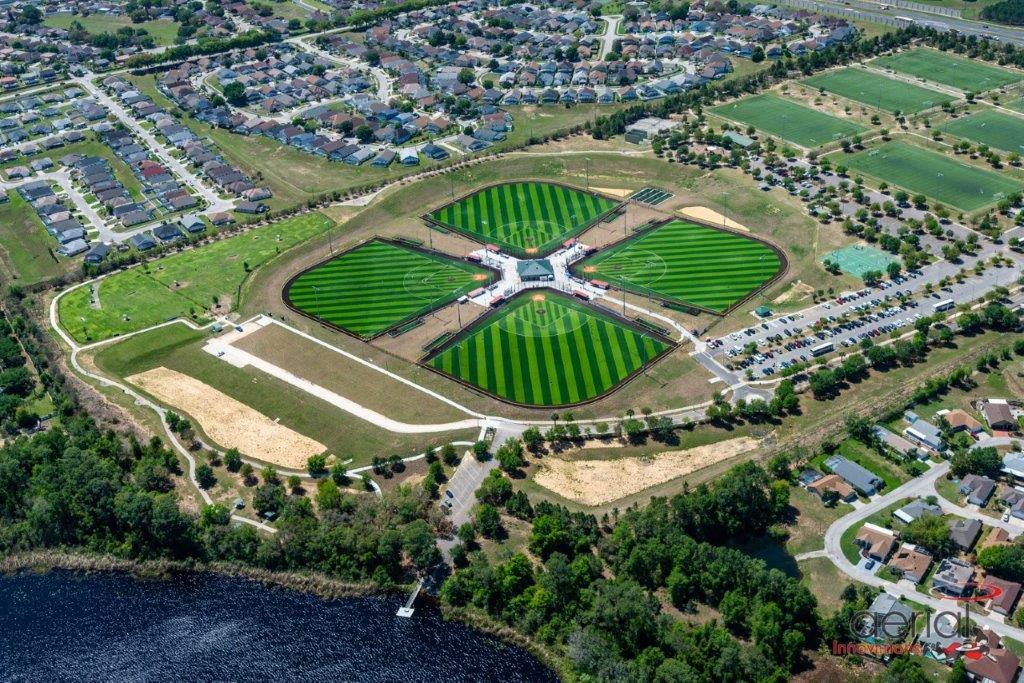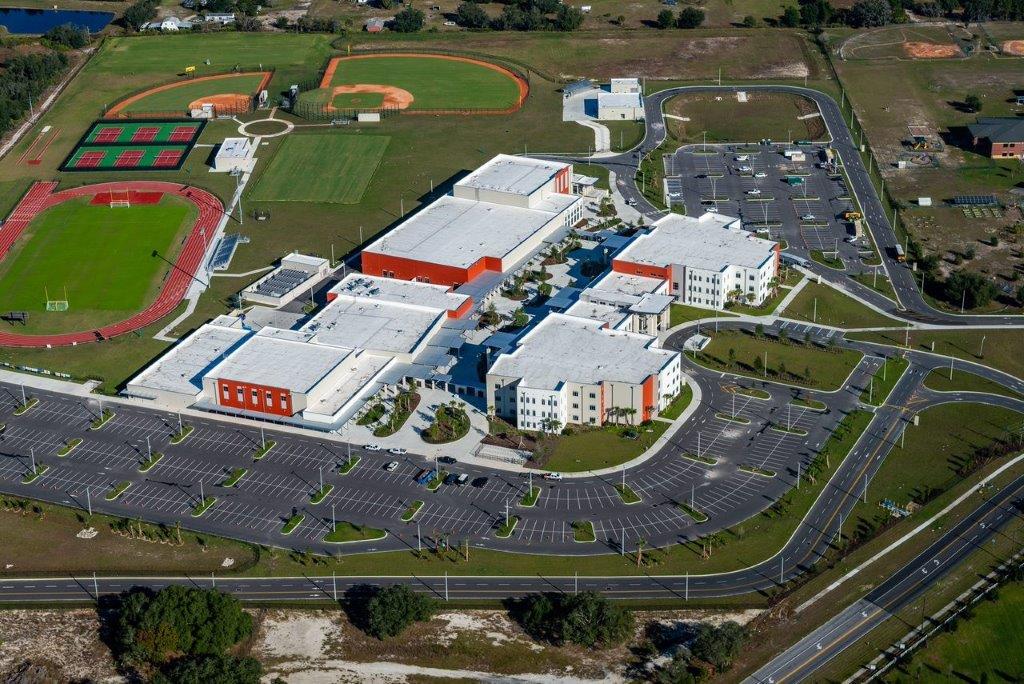 Tucker Paving's Top-Notch Team
Tucker Paving's team members are also critical to the operation and fit into one of his favorite company mottos: "If you take care of your team members, team members take care of the company." 
Because of that, the company will "continue to invest in our people and equipment and take care of clients, while remaining stable through this market," he said.
While the focus is on residential and large commercial projects, the company faces two obstacles: Hiring and retaining good people, and getting materials – issues many companies are facing today. "The materials that used to take a couple of weeks to get now takes 16+ weeks. Maintaining schedules is crucial." 
They are currently hiring for a number of positions, click here to learn more.
Tucker Paving is a Winter Haven-based site work, utility, paving, and concrete contractor, specializing in industrial, commercial, private, and residential site work. The company currently holds a State Certified Class "A" general contractor's license, a State Certified Underground Utilities License, and a Class V State Fire Line License.