Go back to

Blog

page.
Warner University Plans a Year of Strategizing for the Future
Coming off a year of fundraising, Warner University President David Hoag is preparing for a year of planning in 2022, charting a path for the next five to 10 years at the southeast Polk County university in Lake Wales.
"We just went through a capital campaign and raised over $25 million," said Hoag, who has been president at Warner for five years. The "giving" side was the biggest success from 2021, he said.
The planning process will include "dreaming big," Hoag said, to see what role Warner can play in Polk County and Central Florida.
"We try to look at what the needs are in Central Florida from a job perspective that Warner fits well with. We have to see: What part do we play?"
For now, the university is working on its stadium project. Warner has been meeting with potential partners like the city of Lake Wales to build a stadium together, something lacking in the southeastern portion of the county.
"We received a $1 million gift late last year to put in an artificial surface field," Hoag said. "We're putting in the field this year, the first phase, which can be used for football, soccer, our women's flag football team and lacrosse."
That should be completed by Aug. 1. Then, the university will decide how much further it wants to develop the area south of State Road 60 on U.S. 27 and raise additional money to do it.
Hoag always focuses on expenses and improving the university's financial picture. Warner has not borrowed money for operations in 2 ½ years and completes construction projects without debt. "That's what I'm most pleased about."
More than 90% of Warner's students are from Florida, and about half of those are from Central Florida, Hoag said. "Athletics plays a part in that; we have over 20 teams. We have traditional athletics and also a clay shooting team because one of the largest majors here is agriculture. It's a big deal in Polk County and Central Florida, and we are the only school that has a stand on the back part of campus. We recruit from all over the U.S.; some aspire to be on the Olympic team."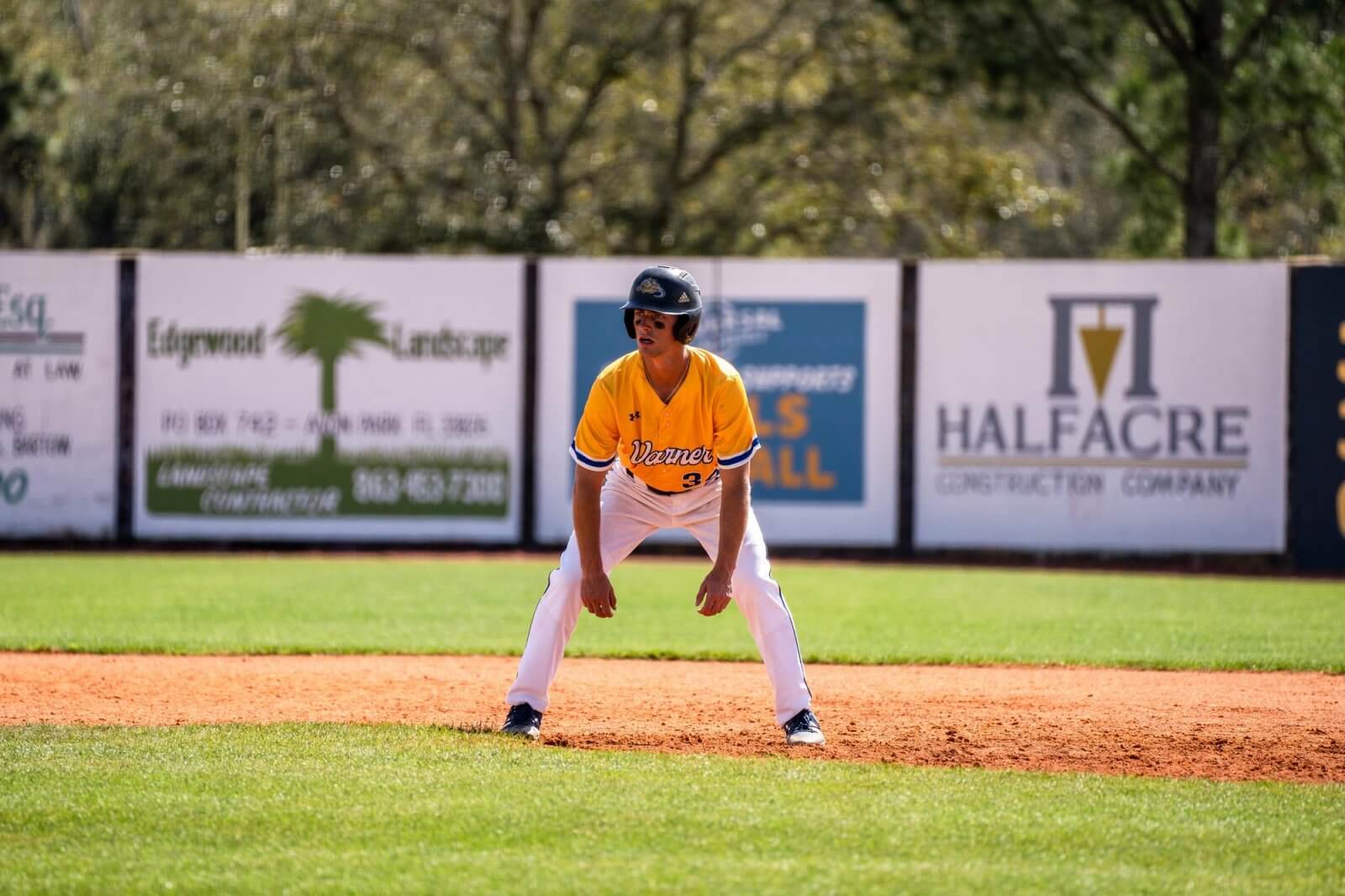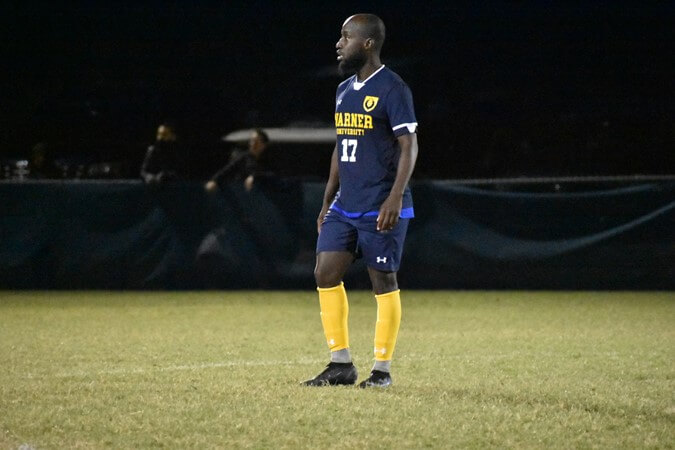 Ag is King
At Warner, Agricultural Studies is a popular degree – and Warner is one of only three universities in the state that offers such a program (the other two are the University of Florida and FAMU). That fits nicely with one of the Central Florida Development Council's targeted industries: agribusiness and agritechnology.
"We can be a good player from the agricultural perspective," said Hoag, whose family started a greenhouse business – growing gourmet tomatoes and cucumbers – in 1920. Agriculture is the No. 2 industry in Florida, following tourism. "Not many people get that. When people think agriculture in Florida, they think citrus. It's so much bigger – it's cattle, food safety, citrus, strawberries, tomatoes, you name it. "
Eight years ago, he said, the school organized an advisory committee of agricultural leaders in Central Florida to explore what the community needed and what Warner offered and could offer. It started its Agricultural Studies program about a year later, then raised funds to build a 20,000-square-foot ag complex on campus. The university grows various crops in its gardens and is planting a small orange grove on its 27-acre pasture.
"There's a huge need for folks to be in leadership in agriculture. Our ag program is really strong in giving our students a good general education in ag. It doesn't matter whether it's citrus or cattle you're interested in – we expose them to everything," he said.
His favorite class is ag mechanics. "We teach them how to weld, how to do woodwork."
Ag students are required to do 500 hours of internships; some get hired through those connections. "We have 100% placement with ag students," Hoag said. "We're able to place them – get them out there and working with someone. The folks in Central Florida have been so responsive to engagement with our students."
Anyone who wants to be part of Warner's ag internship program should contact the college.
Warner also offers an online ag degree for people who can't "quit life and go back to college, but may want to take a course," he said.

Reaching Students
Hoag will do whatever it takes to stay in touch with his students. "We've had over 3,500 kids in our home and we live in Winter Haven," he said, emphasizing that was pre-Covid. "I try to be engaged on campus with our students. My wife and I look at it as our calling. We're in Christian education because of the people who invested in our lives."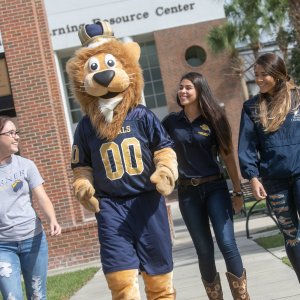 He invites up to 30 people at a time, everyone from sports teams to academic groups. "It's a model for faculty and staff to come alongside our students on their journey. It's like they (students) are writing a book, which may include their challenges and triumphs, and this is a new chapter – when they're deciding what courses to take, what to major in, who will become lifelong friends."
Those students are a diverse group, which is very intentional, Hoag said. Warner is No. 7 in the South in terms of diversity, with a student population that is 63% diverse, according to U.S. News & World Report.
Challenges
Like nearby Webber International University, Warner is out of space to house students. "We need more beds; there is no more space in the residence hall," Hoag said.
Having students remain on campus is important to their growth, he said. "Opportunities outside the classroom are really transformative, based on where these kids are in their lives."
And, he said, there just aren't any rooms, houses or apartments to rent nearby, and the ones that are available cost way more than students can afford.
Keeping college affordable is one of his goals. "I want to keep making Warner a regional leader in Christian higher education, to have a place where students can afford to go, where they can get solid mentoring and the faculty come alongside them. Some people need a little more structure. You're not going to be a number at Warner. People will know who you are."
He calls Warner a "place of opportunity."
"This type of education is expensive. But we have the lowest tuition, and that may help drive students there," Hoag said. Nearly two-thirds of students at Warner receive federal Pell grants, given to students who show exceptional need.
Finding the economic model that makes Warner cost-effective for families keeps him up at night. "Many families have not prepared for college financially. But we have to be financially viable. Our alumni and friends have been extremely supportive in the work we do, in gifts and grants – we received $9 million last year. It's exciting, but we have to go out and do it again."