Go back to

Blog

page.
Wauchula Continues Growing in Polk With New Lakeland Bank Location
Wauchula State Bank, a family-owned community bank, has been serving Central Florida businesses for nearly a century. After a two-year search, the bank recently opened its newest branch in the heart of Downtown Lakeland.
"When we opened our first Polk County location in downtown Winter Haven in 2016, we already had quite a following in the Polk market," said Wauchula State Bank President Donna McKown. "With the success of the expansion into Winter Haven and lending throughout the county, we knew we needed to open an office in Lakeland and immediately began searching for a premier location."
The bank has offices in the heart of downtown communities in Hardee and Highlands Counties and now two in Polk. McKown said the newest location, housed in the historic Nathan's Men's Store building, is arguably the best in Lakeland.
"We were waiting on the perfect location, and when the opportunity came for us to step into [the building], we knew it was the perfect fit. We are a community bank. We embrace the community, and our community has certainly embraced us."
The Downtown Lakeland location, the sixth Wauchula State Bank branch in the state, opened in December 2021.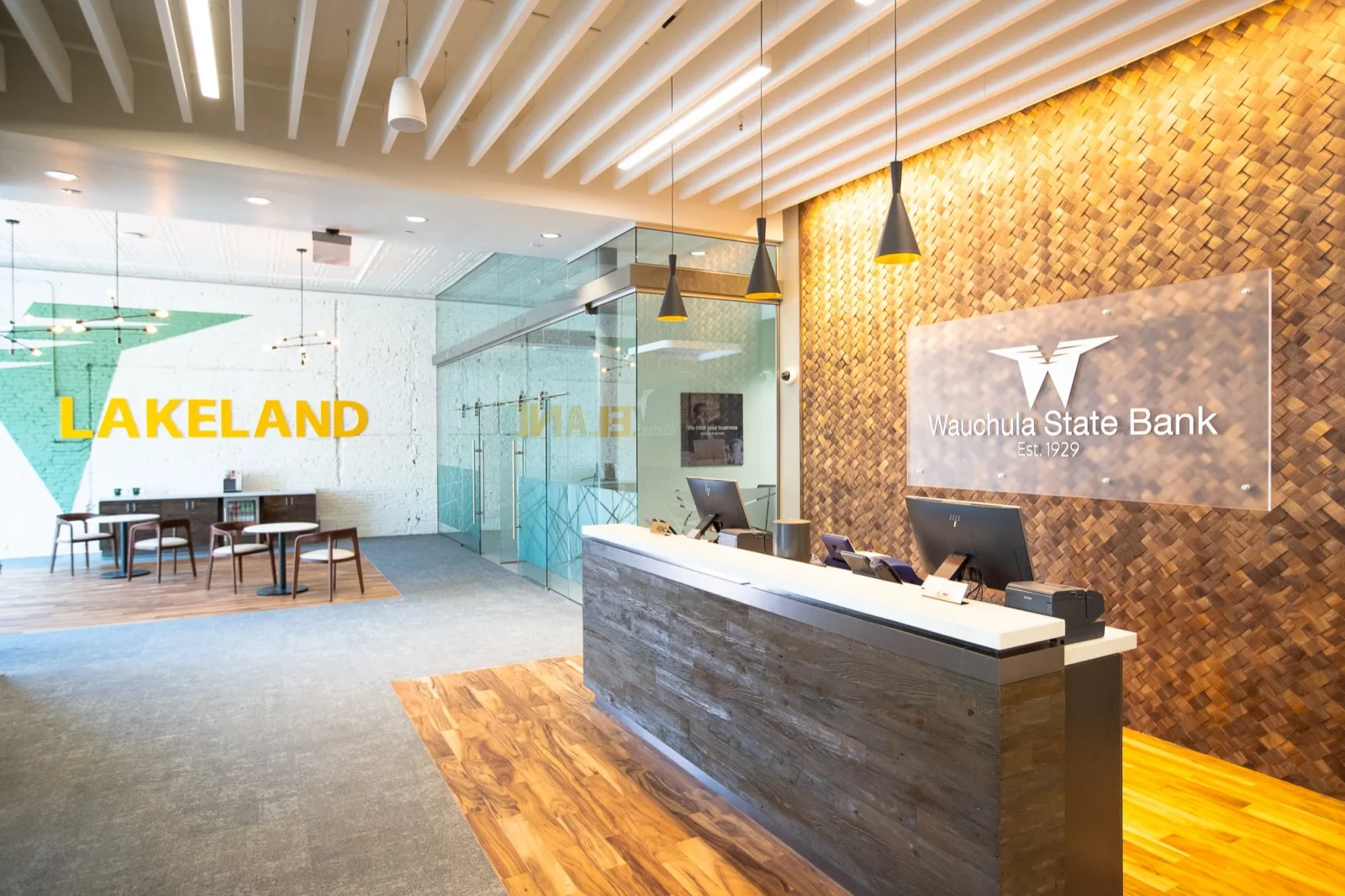 History of Wauchula State Bank
The first Wauchula State Bank opened its doors on April 24, 1929. Three years later, J.W. Crews Sr. acquired a controlling interest in it while he was working for a bank in Panama City, Florida. Crews Sr. moved to Wauchula in 1934 and served as president. At 29, he was the youngest bank president in the country at that time, according to The American Banker.
J.W. "Bill" Crews Jr. was named president in 1975, followed by Robert Hanchey in 1997, J.W. "Jake" Crews IV in 2016, and McKown in 2018.
In 2016, the bank made its first move into Polk County, opening the Business Lounge in Downtown Winter Haven.
"We had Polk County customers who found us in Highlands and Hardee counties," McKown said. "We knew Polk County was growing; now it's exploding. All the other banks in Winter Haven were on Cypress Gardens Boulevard, and we didn't want to be there. That's when we went to downtown. It was a natural fit for us. It was kind of risky because banks don't want to be downtown anymore, but we believe in downtown. We do anything from consumer to residential from small to large."
Wauchula says Everyone is Family
McKown said there are two things about Wauchula that you won't read about on its website or in marketing material – you can only experience them:
"How our employees are truly like family."
"Their genuine care for each other and our customers."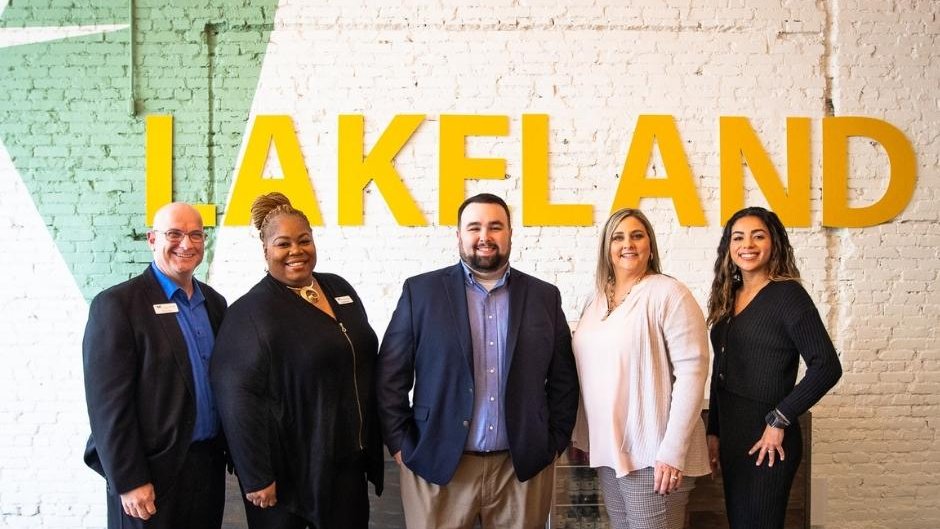 "We are one team working toward a common mission, and we have each other's backs. Our bank family loves working here; that's why we have team members who have been working in our communities for 30, 40 and even 50 years."
McKown, who has worked at the bank for 42 years, said customers are used to seeing familiar faces when they walk into the bank's main office or its branches. "Just the other day, Bill Crews and I were talking to a customer in Wauchula who had come into the bank to make a deposit. He has banked with us for 80+ years and he said, 'I will never leave Wauchula State Bank. Where else could I talk to the bank president, much less the owner?'"
Helping Small Businesses
As a fourth-generation family-owned business, Wauchula State Bank understands the needs of similar businesses, McKown said. "We offer all kinds of loans, ranging from small consumer to multimillion-dollar commercial deals, including SBA loans, to qualified businesses."
While helping all businesses grow, the bank's team members offer that personal touch and treat customers the way they would expect to be treated. "Our entire team works hand-in-hand to deliver an unparalleled banking experience to each customer," she said. "We can make some of the quickest lending decisions in the industry, and I think the community is noticing."
McKown said Bill Crews often says, "People like to deal with people they can talk to, and relationships really matter in this business. They just want a bank that cares about them, and that is getting harder and harder to find. I'm glad we are still that bank."
Technological Enhancements
Like much of the rest of the world, a lot changed in banking when the coronavirus hit.
"Board meetings, everything is done via Teams," McKown said. "We're seeing each other a little more now – it's wonderful. But technology has been our lifeblood, and we are always seeking to be better so we can be here forever."
In April 2022, the bank is unveiling an updated operating system, telling customers it will bring "innovative financial solutions with the latest technology and state-of-the-art security."
Covid also forced more people to use technology for things like online bill pay and mobile banking. "Once we showed them, people got more comfortable with it and are loving it. Businesses learned they could scan checks and deposit them through remote deposit capture to save them time – they didn't have to leave their offices."
For some, habits are hard to break, and they still go into the bank. "They want to know who they're doing business with."
Giving Back
Wauchula State Bank is active in the communities it serves, and will be in Lakeland, McKown said. "We are out and about always."
In Polk County, the bank is a member of the Winter Haven and Lakeland chambers of commerce, the Winter Haven Economic Development Council, the Central Florida Development Council and Main Street Winter Haven. "They all work together to support the businesses and participate in any activities we have," she said.
The Winter Haven branch has participated in the city's Friday night events and sponsored the Christmas movie night showing of "Elf."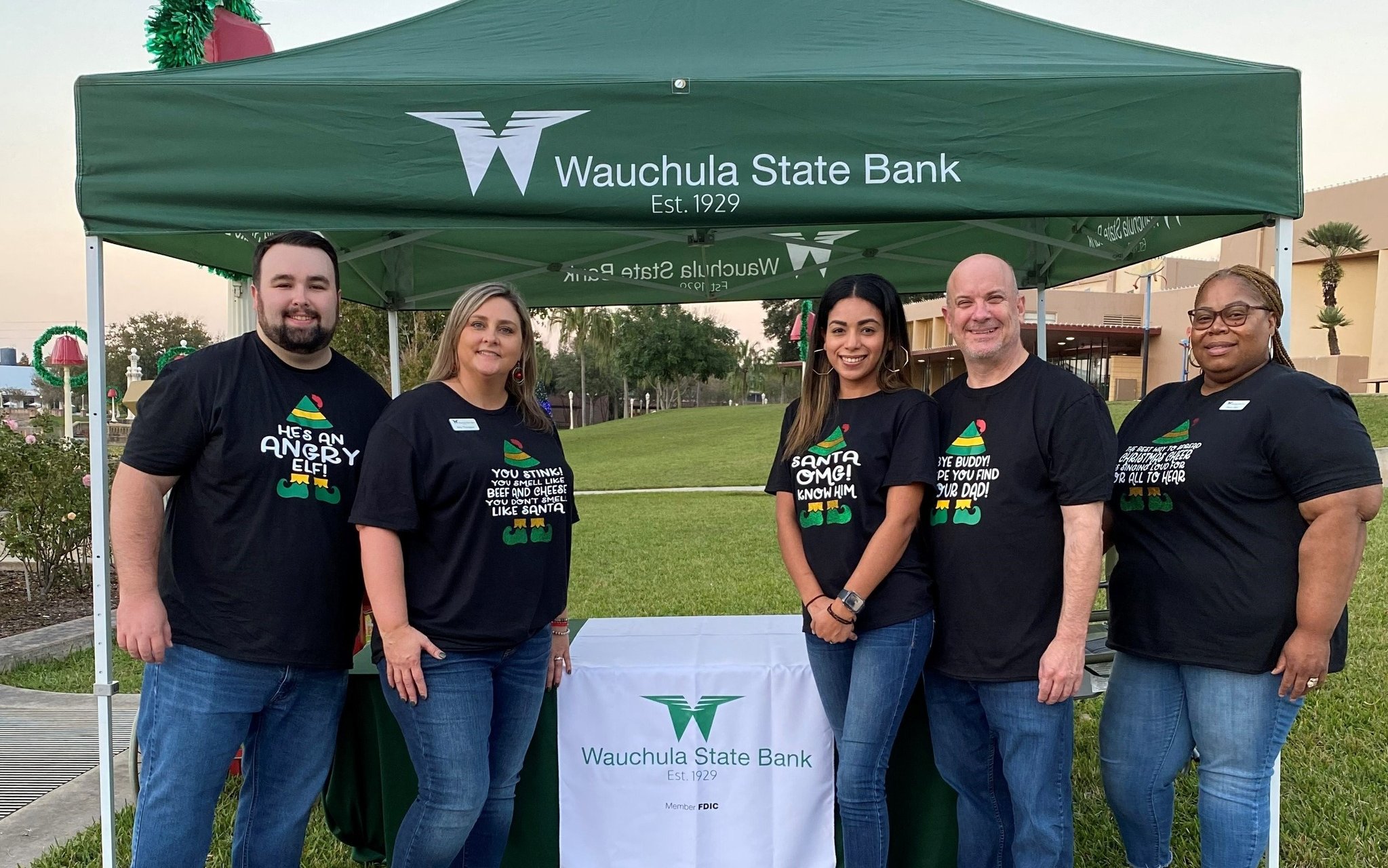 Wauchula's Future
McKown said the goal in Lakeland is simple: keep expanding and growing.
"We'll continue to be there for businesses as they grow, and we want to help them navigate the future as their trusted partner. We want to be the premier bank in Lakeland by proving to our community that we are committed to staying," she said.
The bank empathizes with the customers, especially family-owned businesses, that it serves.
"We face the same challenges as every other business – hiring the right people, economic impact, it's the same list," McKown said. "We can empathize with them, with their families and with our community, and through that, meet their needs."