Go back to

Blog

page.
Winter Haven Hospital Expands Robotic Surgery Services 
Press release originally from Baycare | Winter Haven Hospital.
Winter Haven Hospital has added a second surgical robot to meet a growing demand for its surgical services.
The hospital first began its robotics program in December of 2010 with a da Vinci® Si™. Then upgraded to the state-of-the-art da Vinci® Xi™ in 2019 and recently added a second Xi™ in January.
Robotic surgeries performed at the hospital include general surgery, urology, and gynecology. In 2019, Winter Haven Hospital performed 250 surgical procedures. In 2020, the team completed 323 procedures and 447 in 2021.
"Winter Haven Hospital had almost doubled their surgical robotic volume in two years," said Laurie Shank, the hospital's Director of Surgical Services. "The second robotic system allows for two surgeons to complete multiple cases each day, which will shorten the time from the initial office visit to the scheduled surgical date."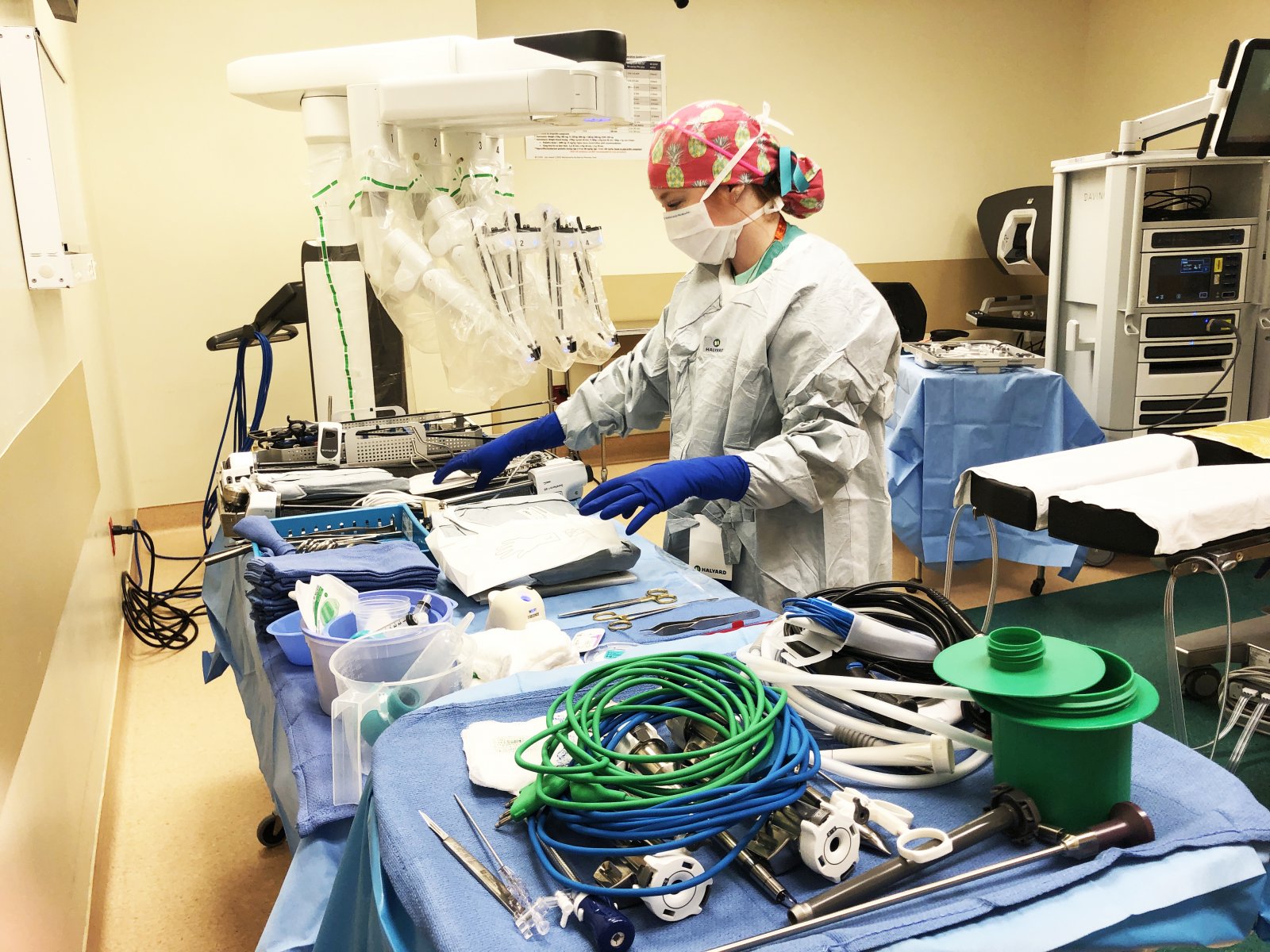 The first procedure done with the new robot was a bariatric surgery done by Dr. Clinton Hall on Jan. 25. The surgical robot provides superior dexterity, enhanced vision and improved surgical access compared to conventional minimally invasive surgery or traditional open surgery. The surgeon operates the robot from a console that has four interactive arms and a high-resolution screen that projects 3D high-definition images of the surgical site.
The vision system provides surgeons a highly magnified view. The surgeon is in full control of the robotic-assisted system and manually operates surgical instruments. The instruments work identically to the movement of a human arm, an elbow and a wrist, however with an enhanced range of motion and operative reach. When the surgeon moves, the instruments respond precisely to those movements in real-time. The robot navigates a precise approach to areas that traditional surgical instruments are unable to reach.
For patients, the benefits of robotic surgery include smaller incisions, which can alleviate blood loss and reduce risk of infection, among other things.
"We're pleased to have the ability to expand our robotic surgery program," said Dr. John M. Davidyock, the hospital's Chief Medical Officer. "It allows us to accommodate the community's needs and means that they can recover faster, have shorter stays, with less blood loss, and decreased postoperative pain from surgery, enabling a rapid return to their now-improved lifestyle." Visit Winter Haven Hospital's website for more information about robotic surgery. Winter Haven Hospital is among 12 BayCare hospitals with a robotic surgery program. To learn more about robotic surgery at BayCare hospitals visit: https://baycare.org/services/surgery/robotic-surgery
About Winter Haven Hospital
Winter Haven Hospital, Inc. located in Winter Haven, Florida, includes a 468-bed acute care hospital and a 61-bed obstetric hospital, respectively referred to as Winter Haven Hospital and Winter Haven Women's Hospital. Winter Haven Hospital, Inc. joined the BayCare Health System in August 2013. Winter Haven Hospital was founded in 1926, and today concentrates in the treatment of heart disease, cancer, stroke, and behavioral health. The hospital also provides emergency care; outpatient diabetes education; endoscopy services; neurological, orthopedic and in-patient rehabilitation; outpatient surgery; and imaging services. The Women's Hospital opened in 1987 and specializes in maternity services, neonatal care, women's surgery, and breast health. For more information, call (863) 293-1121 or visit WinterHavenHospital.org
About BayCare
BayCare is a leading not-for-profit health care system that connects individuals and families to a wide range of services at 15 hospitals and hundreds of other convenient locations throughout the Tampa Bay and central Florida regions. Inpatient and outpatient services include acute care, primary care, imaging, laboratory, behavioral health, home care, and wellness. Our mission is to improve the health of all we serve through community-owned, health care services that set the standard for high-quality, compassionate care. For more information visit www.baycare.org