Go back to

Blog

page.
Agriculture Remains a Vibrant Industry in Polk County
As Polk County's economy continues to diversify, agriculture remains an economic driver and something to celebrate on National Agriculture Day – March 22.
When people think about agriculture in Polk County, citrus comes to mind first. But Polk County has so much more, from livestock and aquaculture to fruits and vegetables. The industry also includes everything from processing and manufacturing.
"Agriculture is our heritage and a vital economic driver in Polk," said Kyle Story, vice president of The Story Companies. "Agriculture producers have been deeply invested in our communities for generations, and that commitment is as strong as ever."
The Story Companies, which has been operating for over 70 years, has various land holdings, manages numerous groves, and markets and harvests over 7,000 acres of Florida citrus, peaches, and blueberries in Central and South Florida.
According to a report by the University of Florida/Institute of Food and Agricultural Sciences (UF/IFAS), ag and related industries accounted for:
89,902 jobs – more than 25% of the total number of jobs – in Polk County in 2019.
$4.43 billion – or 17.3% – in gross regional product.
A $20 return to the community for every $1 invested in agricultural research and extension.
The value of Polk County ag products sold in 2019 was almost $300 million, according to a U.S. Department of Agriculture Ag Census. That agency will generate updated numbers in 2024.
Nicole Walker, director of the UF/IFAS Extension Polk County, said those numbers show agriculture in Polk County is a vibrant and profitable industry.
"The numbers of employees have shifted in the past couple of years," Walker said. "But even in 2020, 26% of Polk's jobs were in ag and related industries, so that's significant."
Citrus in Polk County
According to the Florida Department of Agriculture, Florida ranked first in the nation for citrus production. Polk County ranked first in the state in the 2019-2020 season, producing 11.6 million boxes of citrus.
Polk, according to Shelley Rossetter, assistant director of global marketing at the Florida Department of Citrus, is a critical region for the ag industry for production and jobs.
"While we've experienced a decline in production in this area due to the impacts of citrus greening," Rossetter said. "Many growers continue to grow citrus in Polk."
Most of the value that season – $4.74 billion – came from the manufacturing of citrus juice and byproducts.
In Florida, more than 33,000 people are employed in the citrus industry, with labor income contributions amounting to $1.5 billion. The industry generates an annual economic impact of $6.7 billion.
But in Polk County, citrus is challenging work.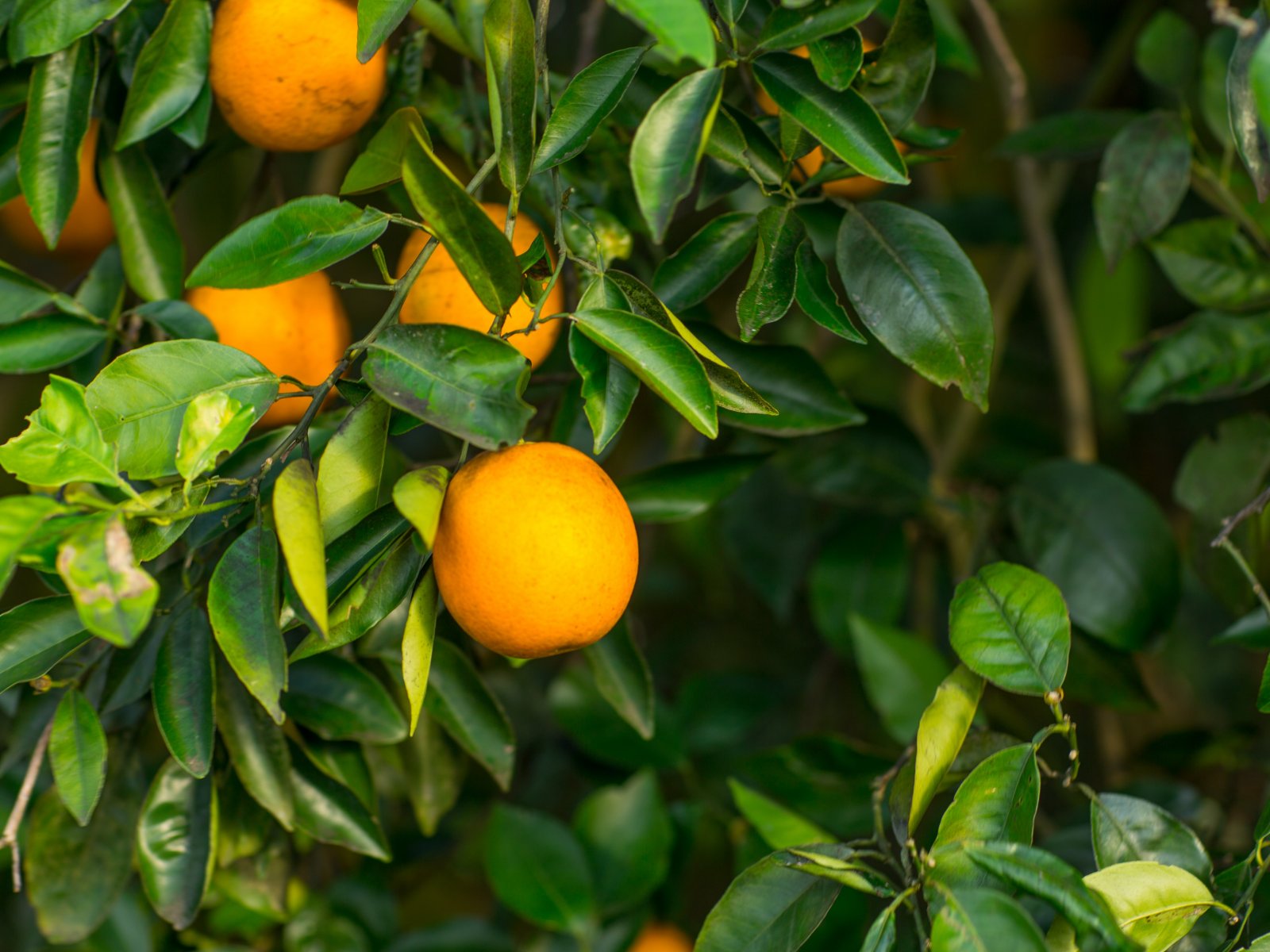 Steven Callaham, CEO of the Dundee Citrus Growers Association, said the ag industry is in transition.
"Even though the number of boxes of citrus produced is down, growers are using less land area to meet demand," he said. "They are doing so with new techniques and technologies to overcome the disease and pest challenges."
New Agriculture Technology
Like other industries, those in agriculture are using the latest technology. Monitoring soil quality with sensors, mapping topography with GPS, and using satellite imagery to aid spray rigs are just a few examples.
Citrus growers, who have been dealing with greening for years, are going further, developing technology to battle the citrus-killing disease. Citrus Under Protective Screen, or CUPS, is one method they've been testing to produce more and higher-quality fruit. They can also use less water, fertilizer, and pesticides with this method.
Callaham said his company has planted more than 300 acres of CUPS so far, and it's planning to add about 500 more. "For us as a citrus company, we're moving forward with aggressive plans to expand our CUPS. That's definitely going to be our solution for the future."
He said the company has made a large initial capital investment in CUPS, what he calls a non-traditional way of growing citrus and it's paying off. "The trees are producing grapefruit and tangerines. The oldest trees are about three years old, and we're very pleased with the health, performance, productivity and fruit quality."

Cattle
Bridget Carlisle Stice, UF/IFAS Livestock extension agent, said land once being used to grow citrus is now being converted to pasture land used for grazing livestock. While few people associate Polk with livestock, the county is home to a thriving cattle industry.
This industry is also embracing new technology, Stice says, including:
Reproductive technologies in pregnancy diagnosis, calving monitoring, genetic profiling and more.
Electronic animal identification that synchronizes with software to help manage and track individual animal activity and performance.
Unmanned aerial vehicles to monitor herd activity and pasture conditions, to name a few," Stice said.
Like any new technology, the cost to implement it often is prohibitive in the beginning.
"Technologies are constantly evolving," Stice said. "Many of the technologies adopted in the beef cattle industry are not necessarily new. They have only just finally met a threshold for affordability."
"The challenge to implementation is usually the cost. When implementing a technology that can solve a problem that is costing money or improve efficiency, and the benefit is greater than the cost, cattle ranchers will consider adopting these technologies."
The cattle industry contributed about $1.2 billion in Polk County, employing more than 5,850 people, according to the UF/IFAS March 2019 report.