Go back to

Blog

page.
Building and Student Growth Spells 2022 Success for Florida Poly
Completing one building, watching construction start on another, welcoming more and more students to campus – those are just some of the many positive and exciting things to look forward to at Florida Polytechnic University in 2022.
"The coming year is going to be a great one for Florida Poly, with lots of strategic growth and opportunities for the world to take notice of the important things we're doing," said university President Randy Avent said. He listed two construction projects that will transform the university:
The cutting-edge Applied Research Center (ARC) will open in late spring. "This striking new building will significantly expand our research capabilities and advance our industry collaborations. It will also become a research hub for the region and a magnet for high-tech development around our university."
Work will begin on an innovation center. "Another important goal on our horizon is advancing our first public-private partnership with Fortune 500 company International Flavors & Fragrances (IFF). This tech-forward, global leader will begin building its innovation center on our campus in 2022, creating countless research and career opportunities for our students and faculty.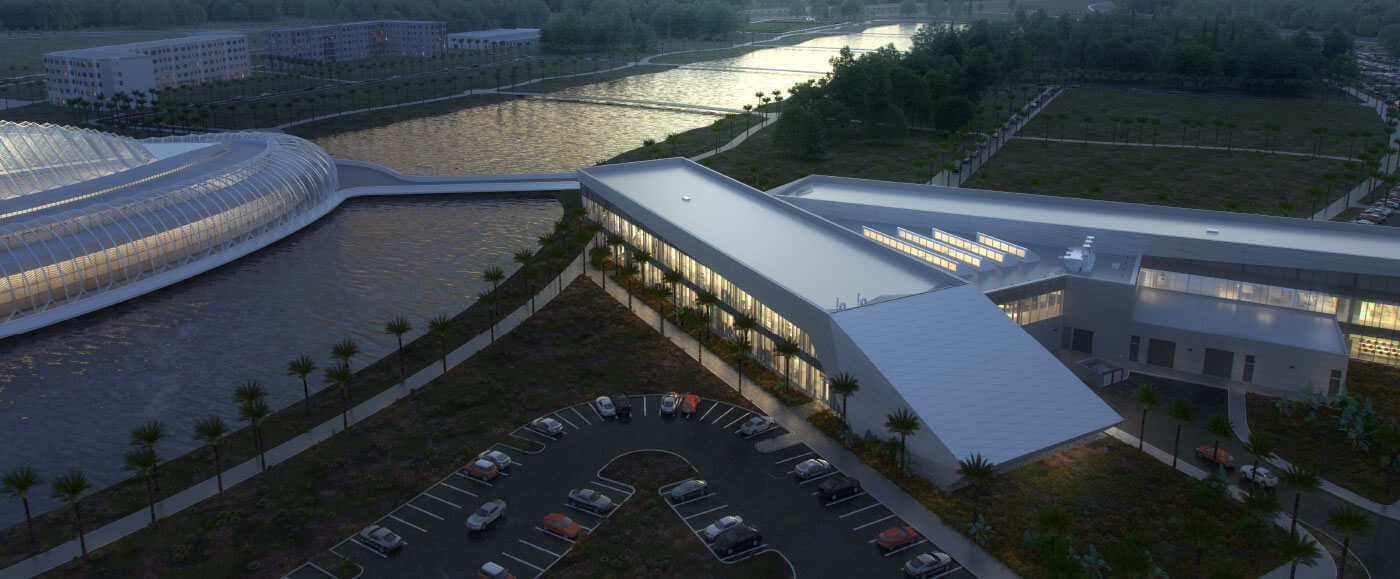 Along with new buildings comes more students, faculty and researchers, what Avent calls "substantial and sustained growth."
"We continue to see big increases in applications year after year, and in fall 2021 we welcomed our largest incoming class yet, thanks to our expanding reputation as a premier STEM university," he said.
Florida Poly is the only state university to focus solely on degrees in science, technology, engineering and math. "To support this, we are actively hiring more top-quality faculty and strategically developing new academic programs to align with industry needs and provide high-demand degrees in engineering and applied sciences."
Florida Poly is instrumental in supplying talent for the Central Florida Development Council's targeted industries, especially advanced manufacturing, aviation and aerospace, health sciences and research, technology and the creative industries. Along with its graduates – some of whom remain in the county to work after graduation – its faculty and staff also perform research here. They are heavily involved in the programming, testing and verification of autonomous vehicles at the college's Advanced Mobility Institute.
Florida's 12th and newest college offers programs like mechanical and electrical engineering, computer software applications, data modeling/warehousing and database administration, and logistics, materials, and supply chain management.
The area surrounding the campus offers many opportunities for businesses that want to locate near like-minded industries. The Central Florida Innovation District could one day be home to companies turning ideas developed at Florida Poly into reality.
The college is in a unique position to help facilitate change in the area.
"Florida Poly is constantly growing and with that comes tremendous opportunity. One of the biggest opportunities we have as a university is the ability to help shape the area surrounding Florida Poly," Avent said. "We continue to work with local and state elected officials, economic development organizations, and private landowners to facilitate strategic development around the university. Our vision is to create a research park in and around our campus that would create a live, work, play environment, and intensive collaboration with our great community's leaders is key to making that vision a reality."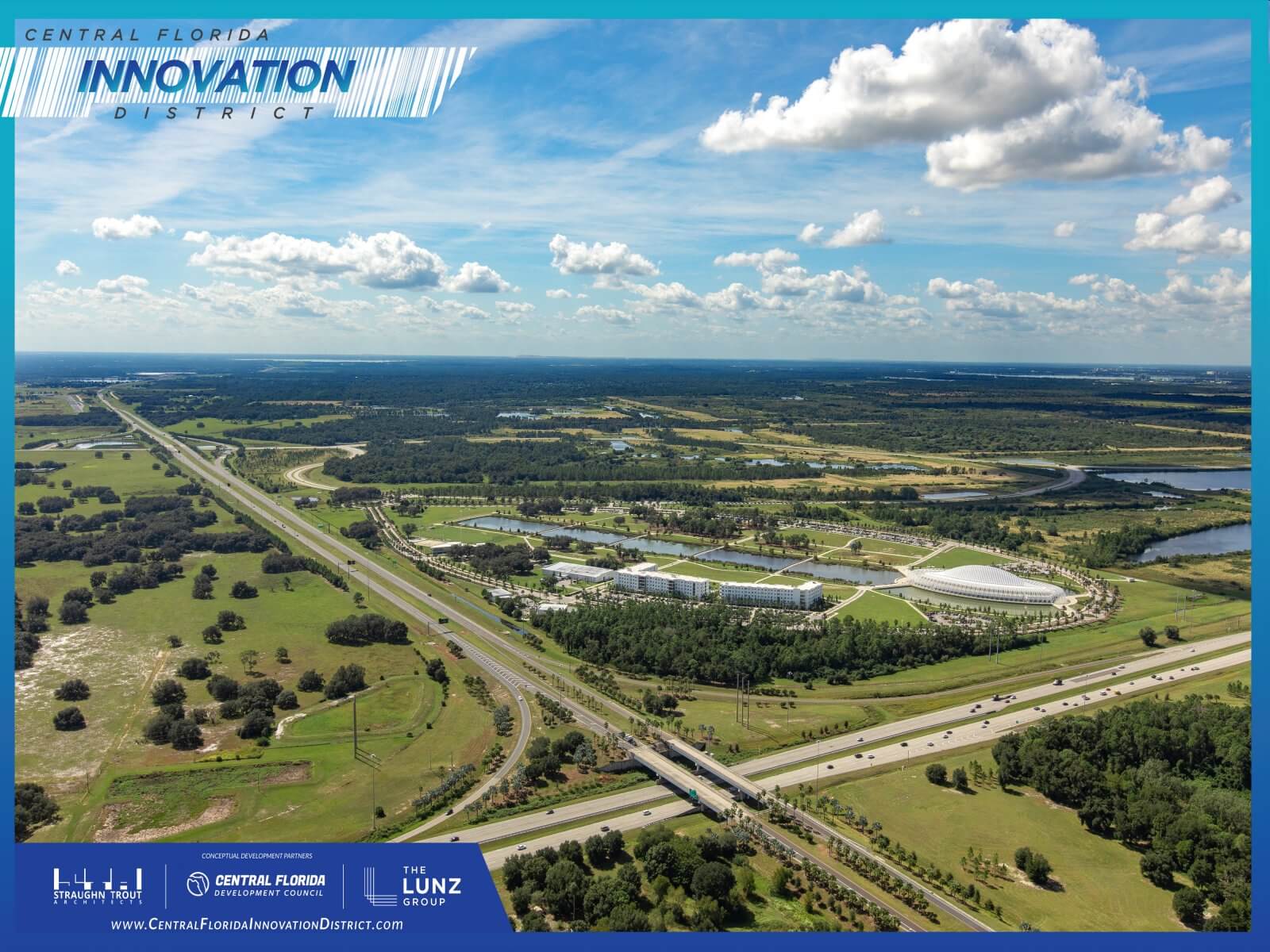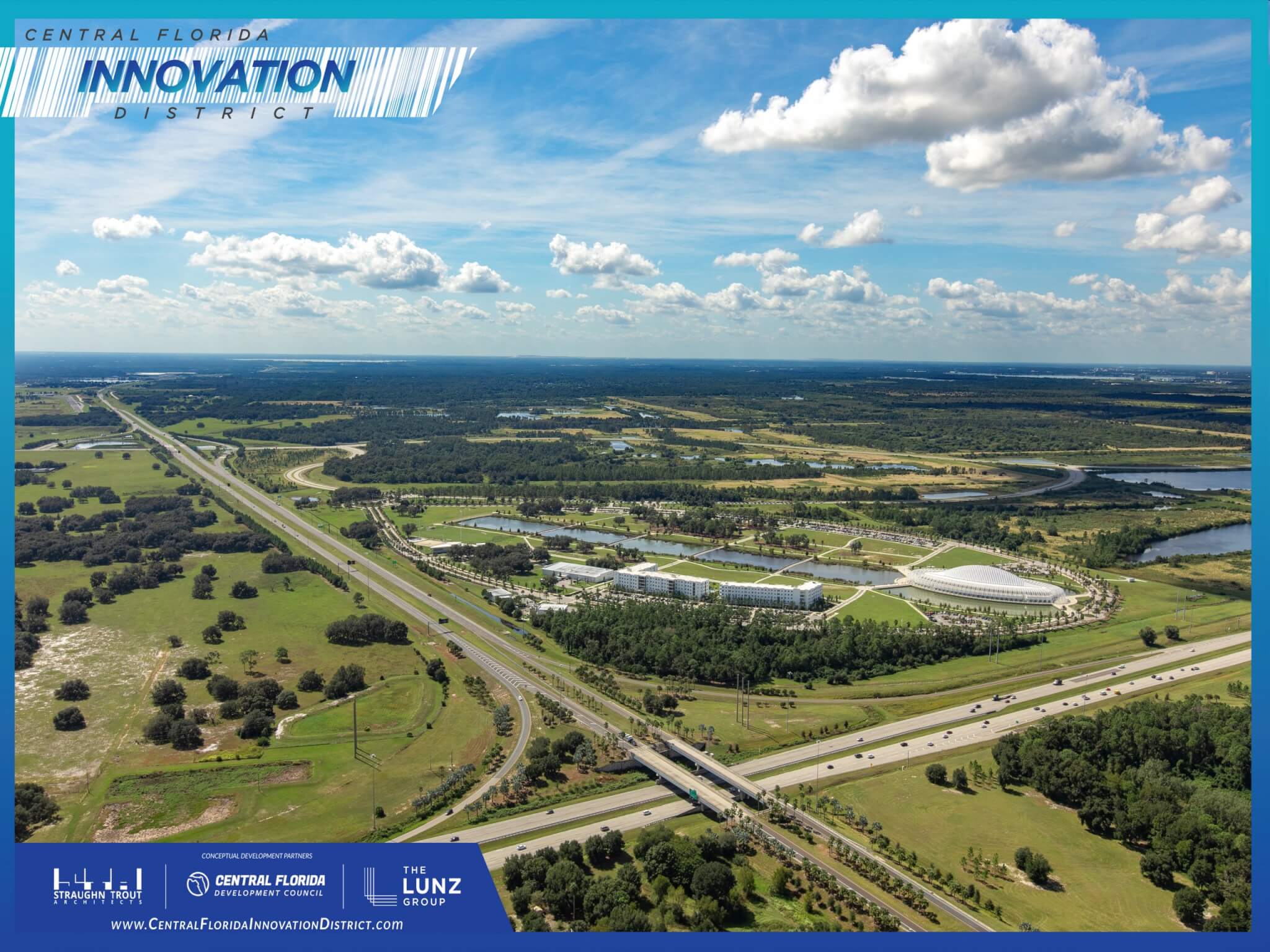 Looking Back on 2021
The university has many highlights from 2021, topped off with its showing in the U.S. News & World Report's annual rankings. Florida Poly was ranked the No. 1 public college in the South and No. 26 nationally among public engineering programs without a Ph.D.
"This shows that the university is on par with some of the most well-known higher-ed institutions in the country," Avent said. "We are doing what we set out to do, and people across the country are taking notice of our strong academic programs, innovative faculty and very successful graduates."
Avent shares the glory with his staff. "This incredible recognition is the result of our university's many accomplishments and the commitment and dedication of our remarkable faculty, each of whom is dedicated to excellence in the classroom and in research."
And his staff doesn't disappoint. Avent pointed to several professors who received recognition in 2021:
Three professors are among the top 2% of scientists in the world thanks to their innovative research: Dr. Ajeet Kaushik, assistant professor of environmental engineering; Dr. Hisham Mahmood, assistant professor of electrical engineering; and Dr. Patrick Zhang, director of research mining and beneficiation at the university's Florida Industrial and Phosphate Research Institute.
Dr. Sanna Siddiqui, assistant professor of mechanical engineering, received a National Science Foundation grant for her "cutting-edge research about the durability and longevity of critical 3D-printed nickel-based metal superalloy materials used in jet and rocket engines."
The college isn't resting on its laurels when it comes to its faculty. It just hired two renowned researchers as department chairs:
Dr. Bruce Jacob, chair of the Department of Electrical and Computer Engineering.
Dr. Michael Brilleslyper, chair of the Department of Applied Mathematics.
The Future Looks Bright
Ensuring Florida Poly continues to offer world-class education in an environment where everyone can succeed is important to Avent.
Florida Poly's goal is to become a Top 15 engineering program without a Ph.D. in the nation. "To achieve this, we need to make sure we have the appropriate infrastructure in place to support our growth through scholarships, housing, student services and top academic programs and faculty," he said. "Making sure we have the necessary infrastructure in place to ensure that success can be a challenge, but we are strategically building these foundational pieces and looking forward to achieving our goal."
If money were no object, Avent knows exactly what he would like. "I would like to see robust high-tech development around the Florida Poly campus. We envision a bustling research park surrounding the university, bringing together academia, industry and government. I believe 2022 will mark the beginning of this vision with Fortune 500 company IFF building its new cutting-edge research facility on our campus. While unlimited resources would make achieving this goal much easier, we are well on our way to making this dream a reality."