Go back to

Blog

page.
Polk Graduate has Sights Set on Developing New Technology
Local Jenkins High School Graduate Pursues Love for STEM at Florida Polytechnic University.
At age 19, Elise Araiza already knows she wants to be a mechanical engineer. The Florida Polytechnic University student is majoring in that, with a concentration in nanotechnology, cementing her love for science and math that developed at George Jenkins High School in Lakeland.
Her and calculus teacher played a role in that love. "He taught me that challenging yourself is possible if you want it to be and to keep trying and practicing until you get that topic you are learning," Araiza said. "Because of his classes and teaching, I understand and still make connections from what I learned in his classes to the Calculus 3 class I am taking now."
Araiza is one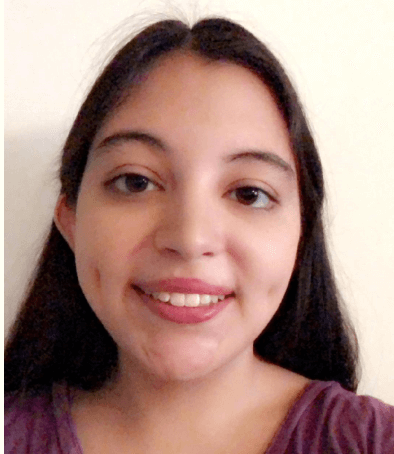 of many students who attended Polk County schools and is now pursuing a degree in a STEM field of science, technology, engineering and math — students who are being profiled in this ongoing series.
"Being able to be a part of something that will help people in the future is an awesome feeling, and I can look back and say, 'Wow, I helped create that,'" she said.
Araiza said she decided to attend Florida Poly because it provides opportunities and access to professors and industries that, along with her education, will help her learn and grow. Classes are challenging, she said, but professors work with students to ensure they understand the material.
"Once you understand, you can see the connections between classes that you thought were unrelated."
She's open to trying new things, like representing Florida Poly at the 70th International Astronautical Congress in Washington, D.C., in October 2019. And she's already taken part in NASA's L'SPACE Virtual Academy, a 12-week program where she learned from NASA scientists and engineers, then worked with other students in project-based STEM workforce development.
"My summer team created a proposal for new technology," Araiza said. "We placed in the top three for the academy and are continuing to work together on furthering it."
Also through L'SPACE, she's a Lucy Asteroid Ambassador for the Lucy Mission going to Jupiter's Trojan asteroids in October 2021.
POLK COUNTY PUBLIC SCHOOLS
Araiza spent her elementary years at Scott Lake and Highlands Grove, then attended Lakeland Highlands Middle School before going to George Jenkins.
"There was always an opportunity to learn more and choose classes based on academic interest," she said of her time in Polk County Public Schools.
"What the school system did well was always giving students a chance to further their interest and education through online courses, counselor meetings and college tours. I think it could do better by showing students what programs are offered, like the engineering program. If I would have known about this program earlier, I would have definitely been a part of it."
She said she felt prepared for her math and science classes at Florida Poly, but not for others, like an introduction to STEM, which required a lot of teamwork, she said. But she thinks that class prepared her for future classes.
THE FUTURE
In some ways, Araiza is already on a path to a successful career.
In September 2019, she joined two Florida Southern College students at Catapult Lakeland's first Techstars Startup Weekend, where people join teams to develop ideas, build prototypes, test whether their business plan will work and get feedback — all in three days.
"One of them had this idea about making children's tents more interactive, and we took that idea and ran with it. I joined that team because I have worked with children throughout my high school career and believed that this product could help further their learning and imagination. We hoped to turn it into the one product that parents would get for their child, that they could use and interchange."
The trio won the Catapult contest. Although there seems to be a market for the idea, Araiza said she's had to bow out because of her college schedule.
She also recently completed an internship at Whiting-Turner, at Whiting-Turner, a contracting company in Orlando.
"That was amazing and fun because of the people I worked with and working in an industry that I did not think was open to me — construction," she said. "With one of my professors, I wrote a paper about sustainable robotics and education and will be attending a conference to present it."
School is moving very quickly, she said. "I was recently at a career fair and it was a bit scary because people were getting job offers right next to me and companies came up to me to talk and I honestly do not feel ready enough to secure something like that. Even choosing a company to do an internship is a tad overwhelming."
"It's a relief to know that I have a few more years to figure myself out though."
After graduation, staying in or returning to Polk County is an option, she said, "because Polk County is growing in this industry."
For additional information about this topic or how to become a partner with the Central Florida Development Council, please contact Lindsay Zimmerman at lindsay@cfdc.org.