Go back to

Blog

page.
Growing Supply Chain Industry is Supported by Local Talent Pipeline
Three local institutions of higher education are preparing students to enter the fast-growing field of logistics and supply chain management, a critical industry in Polk County.
Polk State College President Angela Garcia Falconetti said the percentage of Polk County's workforce involved in the logistics and supply chain field is:
Transportation & Warehousing – 10%
Production – 7.3%
Wholesale trade – 4.1%
According to Falconetti, the supply chain is the system of producing and delivering a product from the beginning stage of sourcing the raw materials to the final delivery of the product to end-users.
"Supply chain and logistics are some of the fastest-growing industries in Florida and in Polk County," she said. "Since it consists of multiple stages, professionals can hold many types of jobs."
Polk State, Florida Southern College and Florida Polytechnic University all offer courses, certificates and degrees in the field.
Polk State College Supports Growing Industry
Polk State College works with industry professionals to design courses in the Supply Chain and Logistics Institute (SCL). The institute offers courses in transportation/logistics and warehousing/distribution, along with applied technical skills – all critical parts of supply chain management.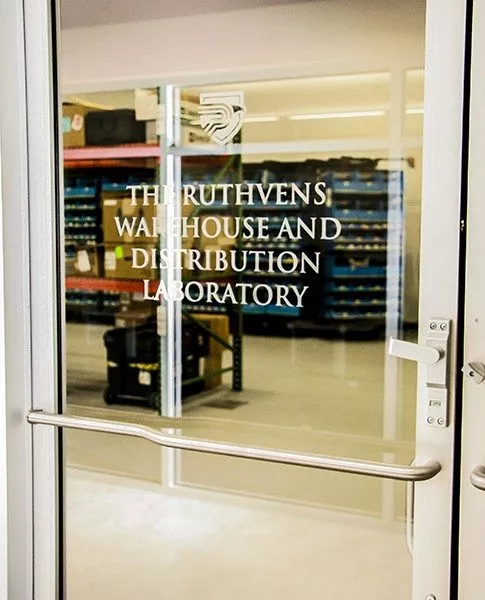 "The Associate in Science (AS) in Supply Chain Management and the Transportation & Logistics Specialist Certificate Program incorporates the newest technology and state-of-the-art equipment to prepare students to work in this rewarding career field," Falconetti said.
The certificate program "prepares students to earn fundamental industry certifications leading to SCPro Certification, a tiered program starting with entry-level certifications to master the fundamentals of supply chain management, and progressing into a tiered, professional-level program that assesses progressive knowledge and skills across integrated supply chain activities," she said.
The program includes everyone from students just graduating high school to those already working in the field who are seeking to gain new skills and advance in the industry, Falconetti said.
Nearly 80% of students earning a certificate are also pursuing an associate's degree; some go on to earn a Bachelor of Applied Science in Supervision and Management degree at the college.
The program also includes networking opportunities and internships, valuable components to those entering the field, Falconetti said. The college works with industry leaders who often offer internships or seek to hire graduates in this program. "Polk State's certification and degree in supply chain and logistics provide graduates with the knowledge and skills to be successful in the field on day one."
Florida Southern College Invests in Supply Chain Programs
Florida Southern College offers a bachelor's degree and a Master's in Business Administration in supply chain management.
"At Florida Southern College, we are investing in programs such as supply chain management so that we can positively impact workforce development in critical industries here in Polk County and beyond," said J. Michael Weber, dean and professor of Marketing at the college's Barney Barnett School of Business & Free Enterprise. "Polk County has become a supply chain hub that will continue to grow in size and importance. Thus, we need to supply well-prepared professionals who can solve the vexing problems that we have observed over the last two years."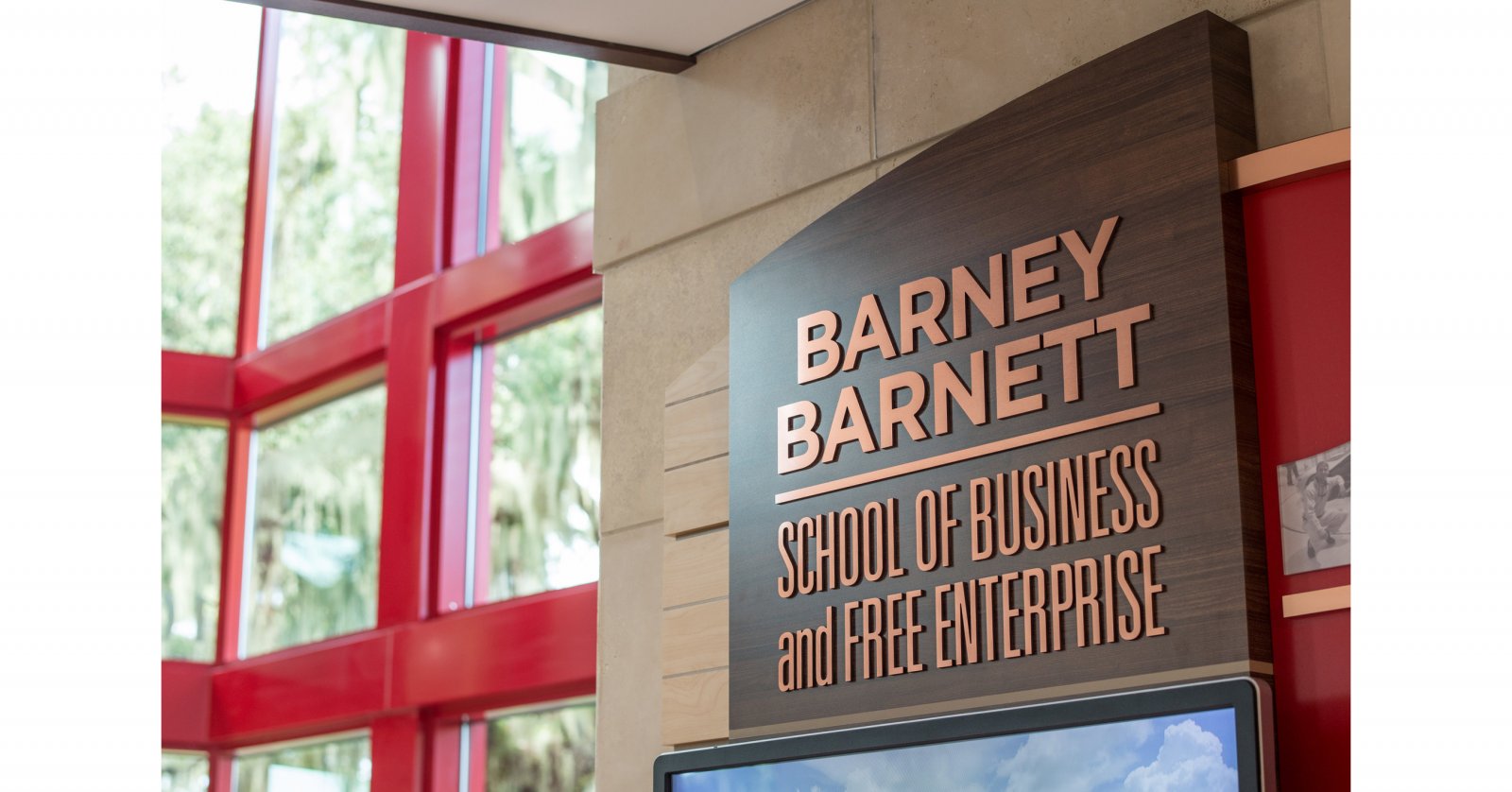 Weber said the college's recent MBA graduates are receiving promotions and salary increases due to their improved skill sets.
"The return on the investment of time and money for our MBA is almost immediate."
Weber said each of Polk County's colleges has its own niche in this area, but all deliver high-quality workforce candidates.
FSC's program is unique by offering a fast track for students to obtain an undergraduate and a graduate degree through 4+1 programs. Thus, students from FSC are especially well prepared to be problem solvers and thought leaders in a very dynamic industry."
FSC students are required to do an internship, and the college works with area companies. "We have great relationships with local partners, our interns are currently working at places such as Amazon and Saddle Creek."
Once they graduate, they are working at a variety of local, regional and national firms, he said. "We find that their problem-solving skills and analytical abilities are in high demand and their salaries reflect that."
Florida Poly Logistics & Supply Chain Graduates are Securing Higher Salaries
Florida Polytechnic University offers courses in Logistics and Supply Chain Management under the Business Analytics degree. They involve everything from planning, strategy, and operational and tactical methods that a student needs to advance in the field.
"For the past 30 years, U.S. manufacturing has sought more cost-effective methods of production and has moved overseas," said Jim Mennie, assistant professor of Business Analytics at Florida Poly. "This has led to more complicated supply chains that require additional skill sets to monitor these complex relationships."
"Central Florida is an important and growing distribution hub and has provided increased opportunities for employment," he said. "These positions require highly analytical and computational skill sets that Florida Poly Data Science & Business Analytics students possess"
Florida Poly graduate Greg Dills said being effective in logistics/supply chain management is important. "Being well-versed in new technologies, programming languages and methodologies is a key component to succeeding in the industry. There is a growing need for individuals with creative solutions to difficult problems."
Dillis graduated in 2018 and now works as a senior data analyst at Ryder Systems in Winter Haven.
Data shows Florida Poly students graduating in this field "secure the highest starting salaries amongst Florida Poly graduates," Mennie said.
Additionally, every course has a project component, internship, technical training, a two-semester capstone project and an emphasis on soft skills."
Those opportunities expose students to the industry – and the industry to them.
"Many students are hired by their capstone sponsors or the companies they have completed internships with," he said.
Dills said working for a global company is easier than ever. "The pandemic has proven to companies that employees can be effective while working remotely. There are so many opportunities today, across all industries. Anyone producing something physical is part of the supply chain."