Go back to

Blog

page.
Indie Atlantic Films, Producing on a Local and Global Scale
Andy McEntire grew up in West Palm Beach, but his heart is clearly in Polk County; the place he moved to grow his film business, open a coffee shop and raise a family.
McEntire started Indie Atlantic Films while a junior at Palm Beach Atlantic University in 2006. He wanted to own a company – not work for someone else, he said. "I had great mentors, family and friends who helped make Indie Atlantic happen. I also wanted to change the world through film."
The name of his film company reflects where he came from, growing up on the Atlantic Ocean, and how they wanted to be perceived as a company; 'Indie' as in independent and not part of a conglomerate.
"We hoped that this would keep us grounded and focused on being true to how we started," he said.
The business allows McEntire to follow his passion for cinematic storytelling. Indie Atlantic directs and produces everything from local promotional pieces and national commercials to award-winning short- and feature-length films. Some of which have been shown at film festivals nationwide.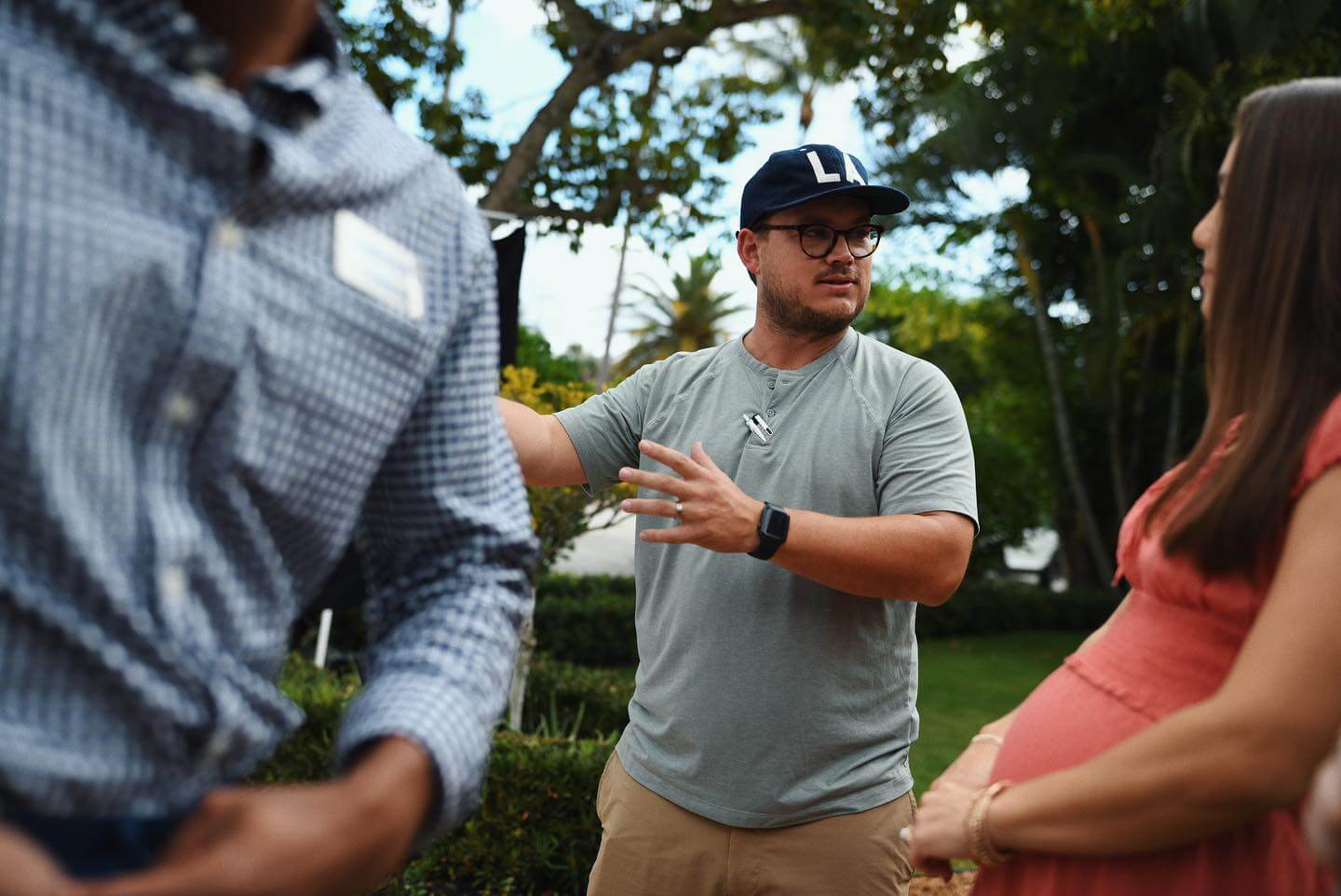 McEntire became interested in filmmaking in middle school, where he had several teachers who encouraged him. The passion followed him to high school. His first film was a documentary about the terrorist attacks on the World Trade Center on Sept. 11, 2001.
"A few months after the attacks we went to NYC to interview first responders, survivors and others who were there on that day," he said. "I founded Indie Atlantic in 2006 and was able to travel the world documenting stories, from Croatia to South Korea and Serbia to Ireland."
Moving to Polk County
McEntire moved to Polk County in 2009, he calls it a "breath of fresh air" with "a much better pace of life" after growing up in crowded South Florida. "Most of our filmmaker friends moved to Los Angeles or New York City after college, but we decided to come to Lakeland. Most people were perplexed and some made jokes about our decision. The people were nice, the handshake still mattered. There was a balance of doing good for the community and giving back while taking time to invest in others and their futures."
He said living here makes sense because of Polk's location in the center of the state, close to international airports and highways that run north and south, east and west. "As much as I'm a storyteller, I've always been fascinated with geography and the movement and connection of people. When COVID hit, I was getting calls about our area and how others could move here."
Indie Atlantic has worked with many Polk County companies and institutions, including Florida Polytechnic University, Visit Central Florida, Southeastern University, Publix and more.
The staff of Indie Atlantic Films includes his sister, Katie Wiatt, and her husband, Matt Wiatt; Ashley Buckley; Vanessa McCarley; and Kent Everett. "Our film sets range from three to five people and upward to 50 for large commercials. We work with some of the best partners in the business and they live all over the globe."
Indie Atlantic Competing Globally
The business competes with much larger companies on national and international projects, McEntire said. "We absolutely love how we've positioned ourselves. [IAF] focuses heavily on quality and are completely scalable. We might be smaller, but our films are on major streaming services like Hulu and our commercials are winning national awards. More importantly, our team is well respected in the creative community and we're able to collaborate with other larger creative teams to bring the best possible product to market for our clients and their clients."
Locally, Indie Atlantic has done videos for the likes of Southeastern University, Summit and the city of Lakeland, among others. They've enjoyed every project, but one stands out, he said. "We worked on a historical piece for Bok Tower Gardens years ago and that changed our perspective and we fell in love with the community of Lake Wales."
Traveling across Polk County while working with Visit Central Florida gave them a new appreciation of the entire county, which McEntire said is "amazing."
"From working with Publix and other Polk County anchors and giving back to non-profits, we are grateful that Polk County is our home and we hope we can continue the legacy of giving back like those who have paved the way."
First Feature Film
About five years ago, Katie Wiatt had a dream – she wanted to produce a film highlighting the accomplishments of women in aviation and aerospace. The end result: "Fly Like a Girl," which was screened at a dozen film festivals and won numerous awards.
"Katie directed the film and was greatly influenced by her love for Sun 'n' Fun and all they do for aviation," Andy McEntire said. "There is a huge pilot shortage and we hoped that this film would encourage more women to become a part of the aviation industry. Today, we see that pilot shortage is playing out with so many canceled flights and disruptions. Our film has inspired many around the world, both men and women, boys and girls."
Katie Wiatt is pleased with the outcome. "Reactions to the movie have been overwhelmingly positive. We were honored to have the film written about by Forbes, NBC News, and more. One of my favorite screenings was with Être Girls and the Girl Scouts of New York. Their excitement and questions after viewing the documentary were a testament to the remarkable stories of the women in the film and that it had a female director. It's been more than a year since the release of the film and we still get emails and messages from all over the world from people who have been inspired by Fly Like a Girl. This response has motivated us to begin production on several new documentaries. We hope to continue the work of telling powerful stories through film."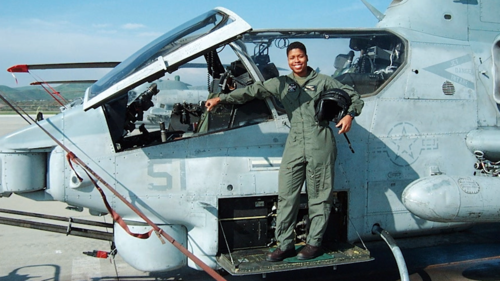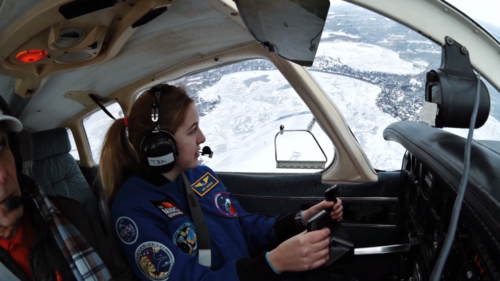 Gravitas Ventures bought the rights to Indie Atlantic's first feature-length documentary, which Andy McEntire and Matt Wiatt produced. It's now streaming on HULU.
"That film changed the trajectory of our company because it reached international distribution," McEntire said.
It goes along with what McEntire said is the most rewarding part of the job: "Pushing ourselves to deliver the best work possible for our clients. We want to represent Polk County on a global level so our work has to compete at that level. We never settle. But, hands down, the people we get to work with, the clients make this job the best. Our clients are like family to us and we don't take that lightly. We are grateful."
He lives by several mottos: "Do good work with good people," "Never settle" and "You have to have a dream to have a dream come true."
Wanting a creative space for the community to gather – one with amazing coffee – McEntire and TJ Zimmerman opened Concord Coffee in Lakeland. "The coffee is some of the best in the state of Florida, but the people who work there are even better. We hoped that Concord would be a cool asset to bring to the area."
Giving Back
McEntire believes in giving back to the community, and it's central to the company. Before he and his wife, Ashley, married in 2011, they visited an orphanage in South Korea, which got them thinking about telling the stories of nonprofits. Knowing they couldn't do it alone, they started the non-profit Give Visuals in 2018 to connect filmmakers around the world with emerging nonprofits who need help telling their story.
"We have created countless films completely free of charge to those who don't have the means, but need their story told," he said.
Closer to home, staff members "mentor up-and-coming filmmakers with diverse backgrounds and work hard to be involved in our local community and groups."
What's Next for Indie Atlantic?
Right now Indie Atlantic is wrapping up a busy first half of 2022 and gearing up for the second half – with a vacation with Ashley and their two sons in between. They have plans for a big announcement in the near future.
McEntire is grateful to those who have made it possible for him to live and work in Polk County, a place he believes in. "We are passionate about storytelling and pushing people to dream big with filmmaking. We hope we can continue to give back to our community, one that has given so much to us."