Go back to

Blog

page.
June 2022 Newsletter

Growing International Opportunities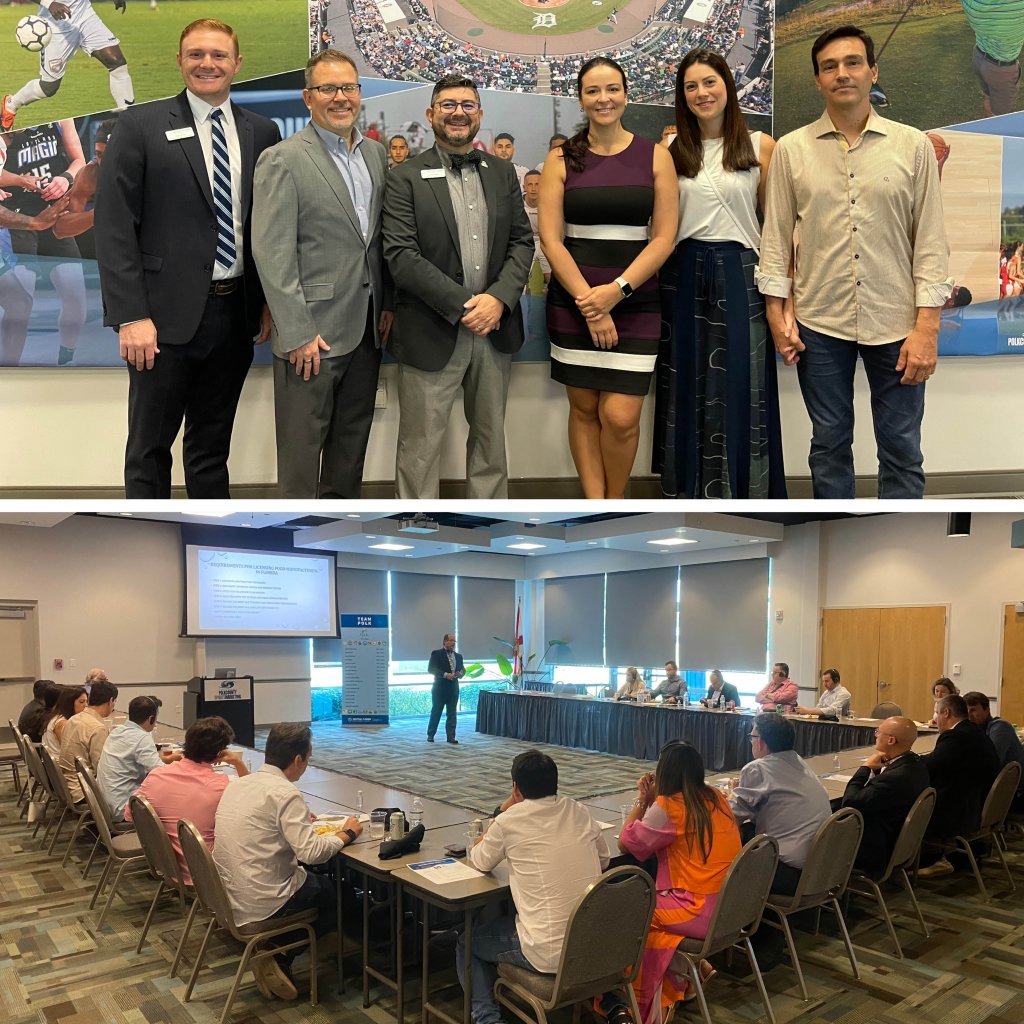 The CFDC was pleased to host business owners from Paraná, Brazil, as the delegation explores business opportunities in Polk County. Renata Cabezas, with Floridis USA, presented about doing business in Polk, and Dr. Joe Perez offered insights to the group about food manufacturing requirements in Florida.
DG4Business organized the first trade mission for the State of Paraná in Florida. It promoted an opportunity to visit and learn more about Polk County's economic development and why the region is considered one of the best places for business.
"As the Parana trade mission coordinator, during the visit to Polk County, I could see a lot of potential to continue connecting people and exploring mutual benefits for these two regions that are working hard for a better future."  Degoncir Goncalves – Founder and CEO of DG4Business.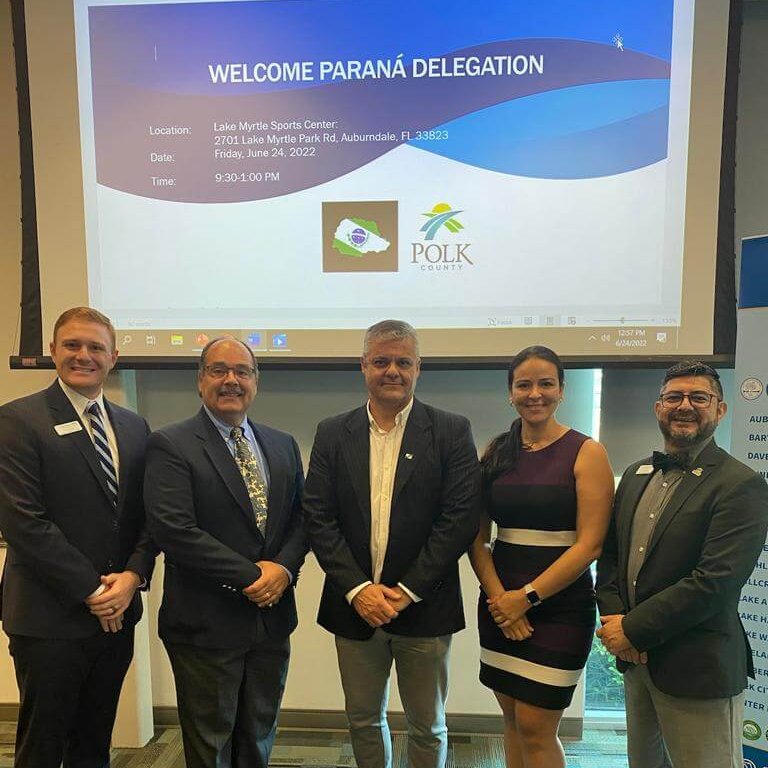 ---
Project Announcement: Assure Infusions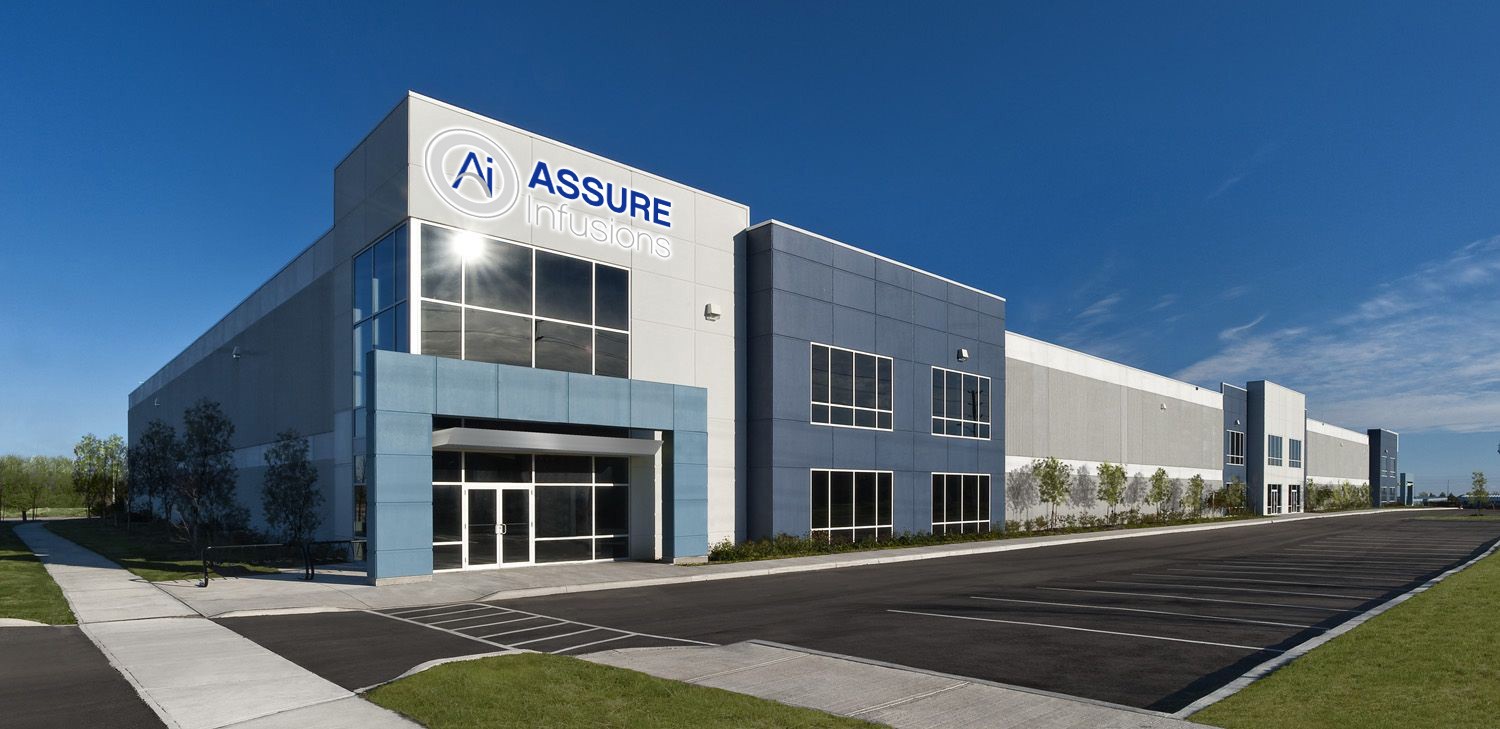 The City of Bartow and Polk County welcome Assure Infusions, a new pharmaceutical manufacturer building a state-of-the-art, fully automated facility. Once operational, Assure Infusions will be a highly technical showcase of advanced manufacturing.
---
Board and Investor Meetings at Florida Poly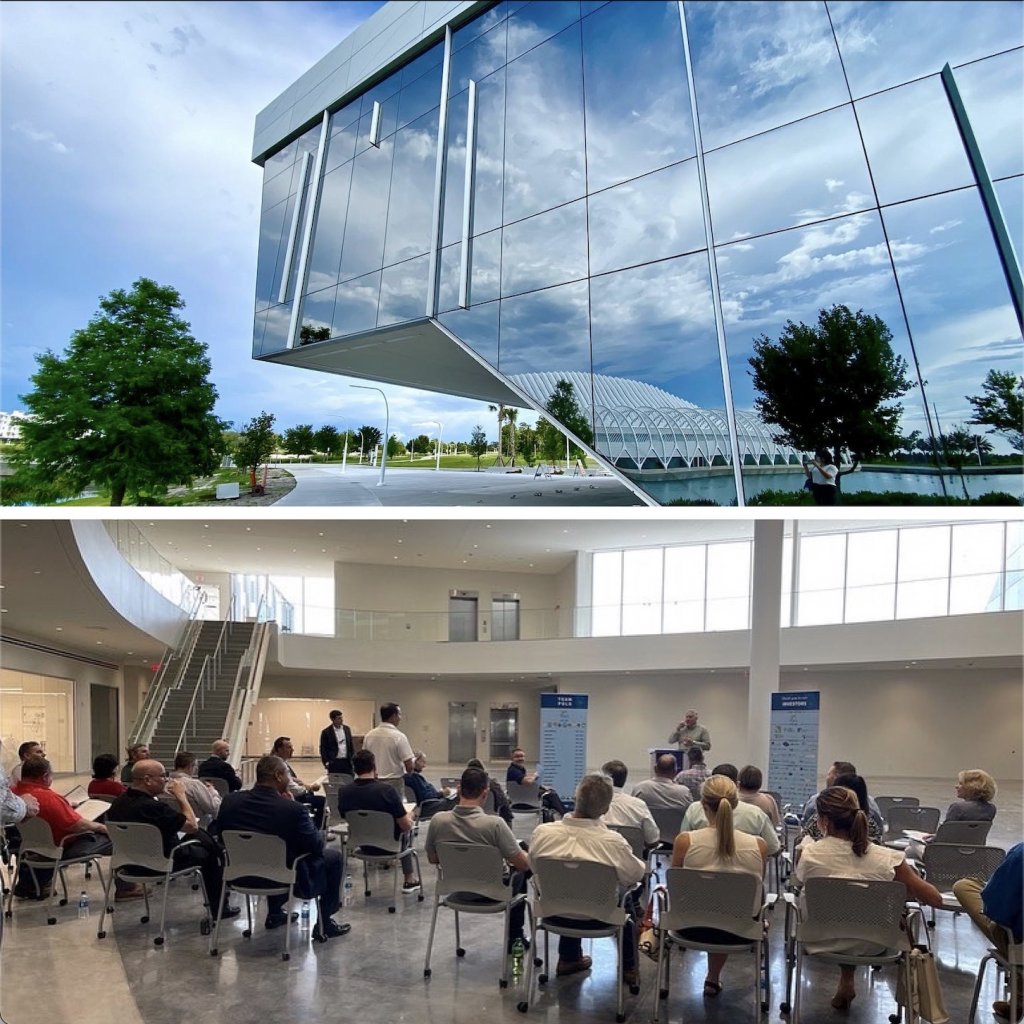 This month, the CFDC had the privilege of hosting our Board and Investor Meetings at the new Applied Research Center at Florida Polytechnic University. When complete, the 95,000-square-foot structure will allow the university to expand science and engineering programs and graduate research. Florida Poly is the only public university in the state specializing in STEM (science, technology, engineering and math) subjects, the ARC will be the second academic building on its Lakeland campus.
---
Save the Date: 2022 Annual Meeting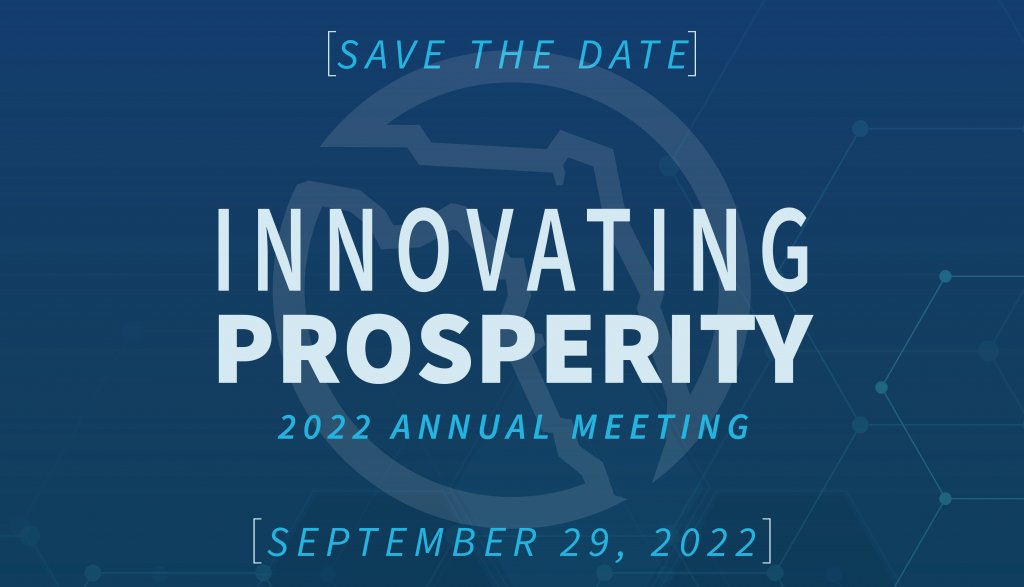 The CFDC is excited to showcase the growth of the past year, celebrate the Success in Business awardees and honor an outstanding leader in our community with the CFDC Chairman's Award during our 2022 Annual Meeting. Join us on September 29, 2022, at Nora Mayo Hall in Winter Haven.
---
Attracting Global Aviation and Aerospace Companies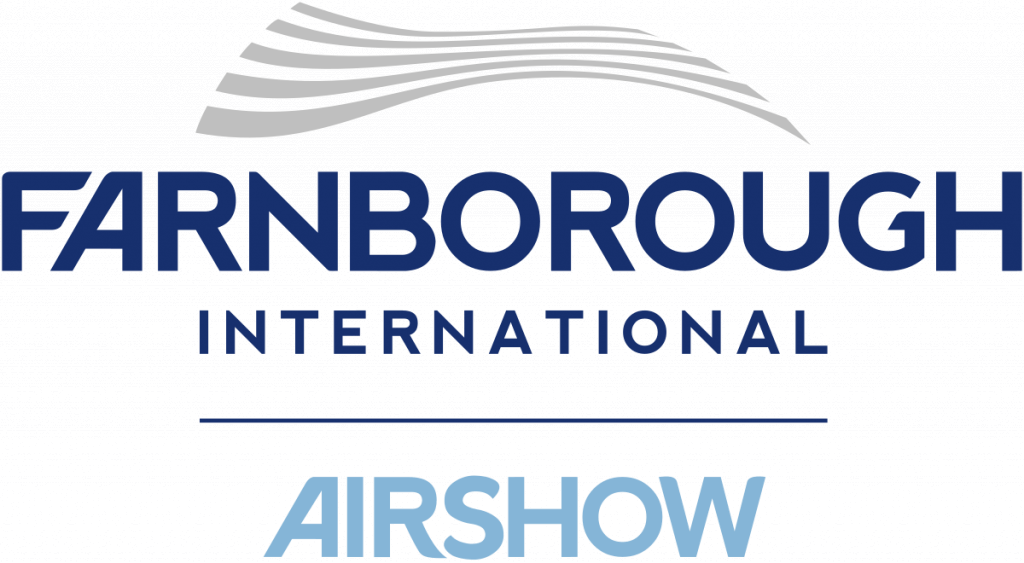 Florida will be well represented at the Farnborough International Airshow in July. The Central Florida Development Council is joining Enterprise Florida to attract aviation and aerospace companies to the region and the state.
---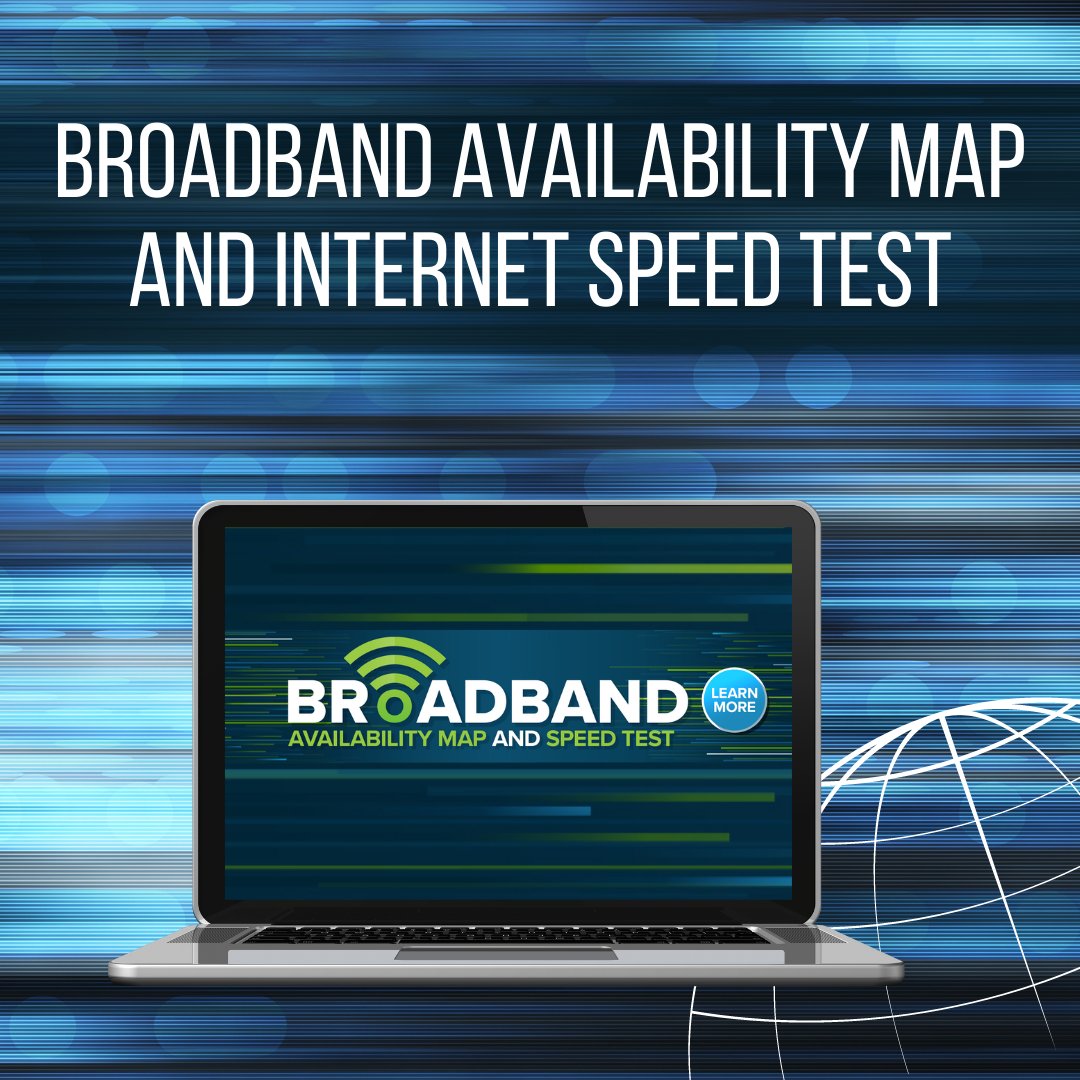 Broadband and Availability Map & Internet Speed Test
Take a moment to help the Florida Department of Economic Opportunity (DEO) identify opportunities for expansion of broadband services in Florida by participating in an anonymous, one-minute speed test and survey.
---
In the News
Bonnet Springs Park Announces Grand Opening Date
New Lakeland Incubator Provides Space to Innovate Aviation & Logistics
Greg Littleton Named Banker of the Year
---
Highlighting Polk's Thriving IT Industry
Innovation and Research Give Polk County a Competitive Edge
Companies Working to Hire and Retain the Best IT Talent
---
Investor Companies Helping #PolkProsper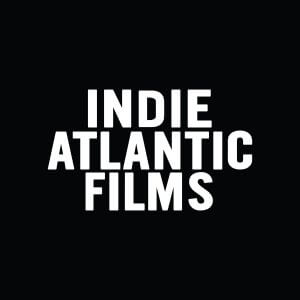 Indie Atlantic Films is a video production company based in Lakeland. IAF specializes in commercial, narratives and branded content, and has worked with companies far and wide, including AdventHealth, Publix, Southeastern University and more.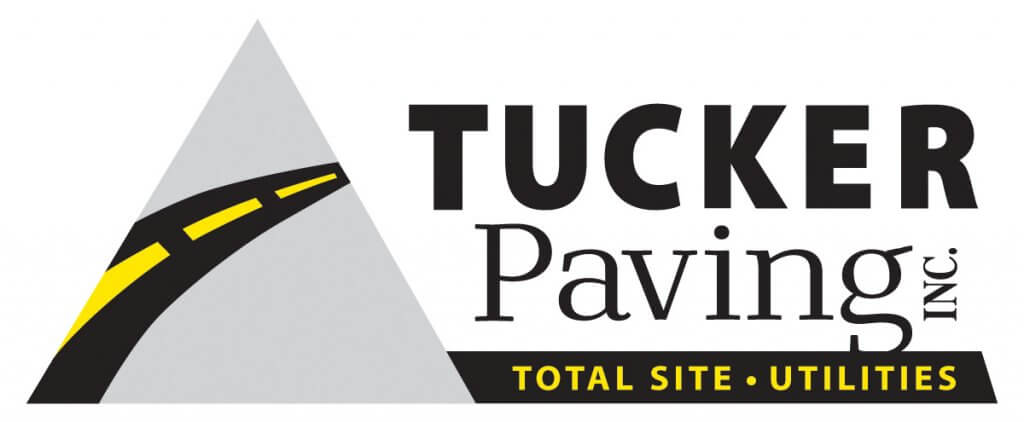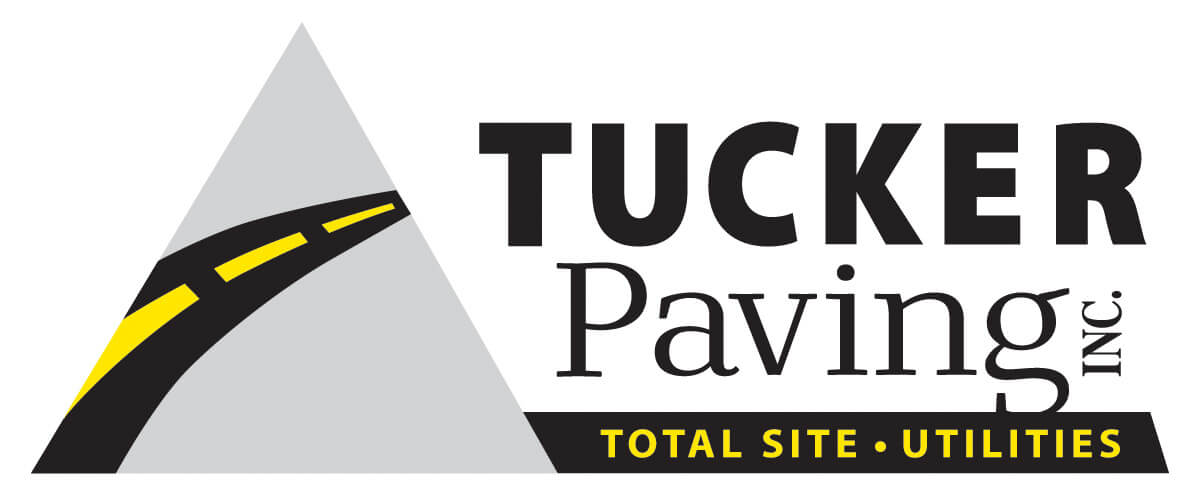 Tucker Paving is a Winter Haven-based site work, utility, paving, and concrete contractor, specializing in industrial, commercial, private, and residential site work. They have been serving the Polk County area for over 50 years. Recent projects include the Haines City Public Library, All Saint Academy and LEGOLAND Florida Resorts.
---
Upcoming Events
Monday, July 18 – Friday, July 22
Farnborough International Airshow
Wednesday, August 10
Board Meeting
3 PM, Tucker Paving
Investor Meeting
4 PM, Tucker Paving
Monday, August 22
Talent Pipeline Committee Meeting
10 AM, via Zoom
Wednesday, August 24
Past Chairs Luncheon
Don't miss future updates!
Sign up for our newsletter