Go back to

Blog

page.
New Auburndale RV Resort Offers Amenities, Service and Location
The Cabana Club is changing the way RVers settle in for the night, offering a high-class, luxury resort that includes numerous amenities and the perfect location to travel to nearby tourist destinations.
Randy Knapp, CEO of RLK Real Estate & Development, developed the 66-acre site near Lake Myrtle in Auburndale to attract those who arrive in RVs or travel trailers and those who would rather stay in a cabin at the site. It's the second such upscale resort in the county.
"Bringing in a high-end luxury RV park really changes things for us as a destination," said Kris Keprios, senior Tourism Sales and Marketing Manager at Visit Central Florida.
"Once it's at full buildout with its cabins and RV spots, it really equates to opening an almost 500-room resort. That's comparable to hotels. The location is perfect to get to all the great attractions here in Polk County, and it's close to the Polk Parkway and Interstate 4 to have easy access to get around the state."
The Cabana Club is seeing some great early success, Keprios said, based on what he's seen and is hearing from others.
"The amenities alone — it doesn't compare with anywhere else you go. They wanted to create that next-level experience, based on what visitors said. It's a pretty amazing place."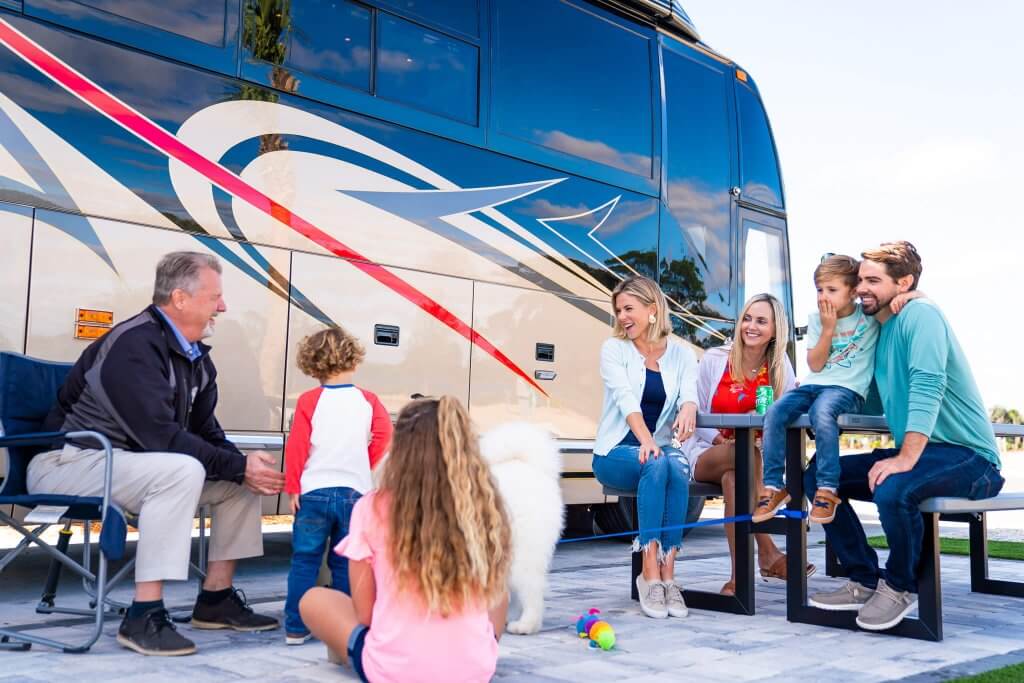 For the leisure traveler, the Cabana Club "is a game-changer for our county," Keprios said. But it also plays into the strategy of the county's Tourism and Sports Marketing department at Visit Central Florida.
"We've created a sports tourism business cluster. It's another example of a great place added to the Lake Myrtle Sports Park," a premier sporting experience that hosts everything from soccer and baseball tournaments to dog agility, lacrosse and rugby championships, he said.
"You have all those sports participants who are here year-round," he said. "Just for the RussMatt Baseball Invitational, you have hundreds of teams that can pretty much stay on the property so their friends and family can go back to lie by the pool and relax at a world-class location."
For Auburndale, the Cabana Club complements what the city has going on right now and plans for the future, said City Manager Jeff Tillman and Assistant City Manager Amy Palmer.
"It also fulfills a huge need that we and our partners at Tourism and Sports Marketing have seen, which is the lack of hotel rooms in the county," Palmer said. "The Cabana Club is located right next door to the Lake Myrtle Sports Park, where people from all over the state and the country travel to play in tournaments or water ski at Action Watersports."
In addition to becoming another tourist destination in Auburndale and Polk County, joining the likes of nearby LEGOLAND Florida, Bok Tower and Sun 'n' Fun, it's also "one that even the locals enjoy staying at in their RVs or in one of the cottages," Palmer said.
What the Resort Offers
The resort at 361 Denton Ave. in Auburndale offers pull-through and back-in sites for all-size campers and RVs. Sites offer free wifi, cable access, a charcoal grill and more. Its cottages sleep up to five guests, complete with a king-size bed and queen-size pullout, a full kitchen, TV with cable and wifi.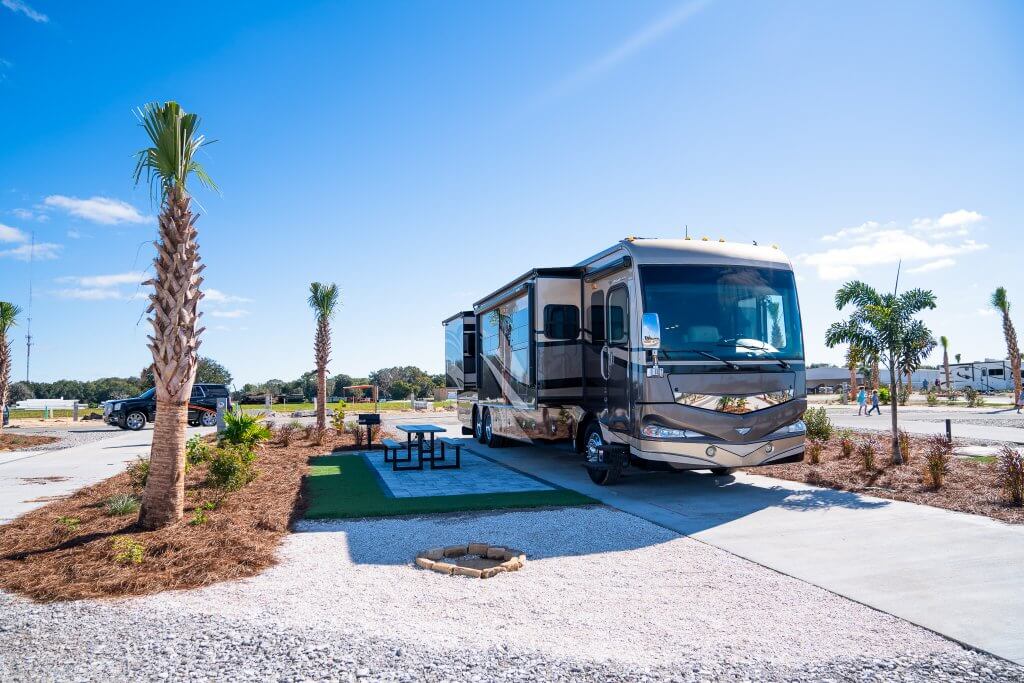 Guests can stay for a night or six months. Packages and mail can be delivered there, and if you forget something you can rent a golf cart and drive to the general store to buy a replacement. To keep in shape, jog on over to the fitness center or walk your dog around the resort, then let Fido play in one of the resort's dog parks until he's tired out.
The resort also features a pool complex with a 147-foot water slide, a nine-hole putting course, corn hole games and more. If you'd rather fish, boat or try your hand on paddle boats, head to nearby Lake Myrtle.
Stay tuned because phases two and three will add even more amenities, like covered pickleball courts and beach volleyball courts.