Go back to

Blog

page.
Southeastern University Hires Former CEO of Lakeland Regional, Starts New Nursing Programs
Southeastern University in Lakeland continues its forward movement, recently announcing the hiring of a familiar face as its distinguished professor of professional practice and a new chief nursing administrator, and starting an associate degree in nursing (ADN).
Elaine Thompson, formerly CEO of Lakeland Regional Health for 10 years and most recently head of the YMCA of West Central Florida, will work across the campus, creating and teaching courses relating to bias and worldview, helping to develop faculty and staff, organizing on-campus education seminars and presentations on health and workplace-related topics for the community, and starting new nursing programs.
"Dr. Thompson comes to us with a wealth of occupational experience and giftedness. Her background is so expansive. We are giving her the opportunity to work with and benefit the students in all of our colleges," said Southeastern University President Kent Ingle. "She has been hugely successful as the CEO of Lakeland Regional. Additionally, she has done tremendous work in turning around the YMCA of West Central Florida. She also has a strong academic background in biomedical science and physical therapy."
Ingle said that "with her breadth of knowledge and experience, Dr. Thompson will be a strong voice in the classroom and a valuable mentor for leaders in the SEU community."
Dr. Elaine Thompson
Thompson said she's excited to take on a new challenge. "My role at SEU will continue to allow me to serve the community I have come to call home in a new and different way. Working with SEU faculty and students to prepare them to be integral and active leaders in their communities to aid the underserved and underrepresented continues my long-standing personal commitment to service. I also am looking forward to returning to my roots as an academic educator and researcher."
Her time running the hospital system and the YMCA have prepared her for this new role. Her start date is in early August 2023.
"Bringing the passion and incredible efforts of both LRH and the YMCA of West Central Florida to my work at SEU is an exciting aspect of my new role," she said. "The LRH Community Health Plan will serve as a road map for several of the student and community educational planned activities. The boards of directors and teams at both organizations have taught me so much during the last several years. I look forward to sharing their insights and collaborating with both organizations in the days ahead at SEU."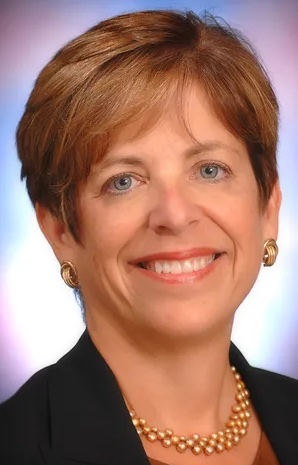 New Nursing Administrator
SEU has also hired Mark Reinhardt as its new chief nursing administrator. He is the person who will oversee disciplinary partnerships, and initiatives and projects, as well as ensuring excellence in all nursing programs at the undergraduate and graduate levels.
His past as a professor and associate dean of Valdosta State University's School of Nursing in Georgia, dean of the University of Lynchburg's School of Nursing and the department chair at Texas A&M University-Corpus Christi have prepared him for this job.
"I have been a dean of nursing and have led many nursing programs in the past," said Reinhardt, who started in March 2023.
One of Reinhardt's first objectives was to launch two programs — a Doctor of Nursing Practice with a focus in behavioral health and a dual Master of Science in Nursing and Master of Business Administration degree. He also planned to start the ADN program, which debuts in fall 2023.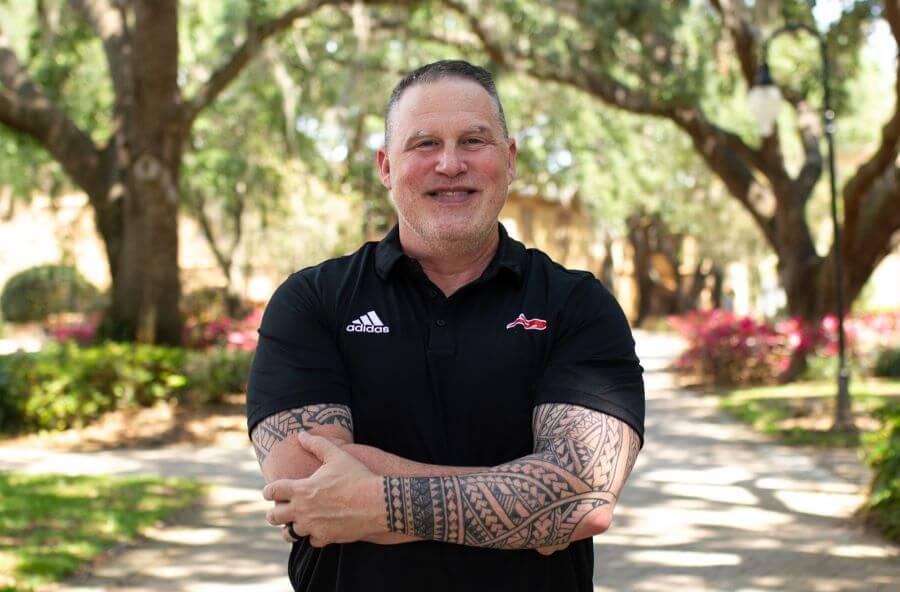 New Nursing Degree
The two-year ADN program will prepare nursing students to take the National Council Licensure Examination for Registered Nurses (NCLEX-RN) — an exam all nurses must pass to receive a license to practice.
In the hybrid program, students can take core courses online, allowing them to work while earning their degree. Nursing courses will be held in the evenings and on weekends at SEU's Lakeland campus and at local health-care facilities.
Graduates of the ADN program could become registered nurses, travel nurses, health policy nurses and more. They also could pursue additional nursing education through SEU's online RN to BSN (Bachelor of Science in Nursing) degree or its Master of Science in Nursing degree programs.
"It is important to grow the nursing footprint in the region and in Florida," Reinhardt said. "The goal of all of the new programs is to increase the number of RNs in the state. The MSN/MBA combo degree and the ADN programs have been approved by our accreditors and are currently available for application. The accelerated BSN program (ABSN) will begin hopefully in the spring or summer of 2024."
The shortage of RNs is expected to intensify as Baby Boomers age and the need for health care grows, he said. "Florida currently has a shortage of approximately 55,000 registered nurses. The new programs that SEU is introducing will help fill that need in Central Florida."