Go back to

Blog

page.
The Squeeze Offers A Fresh New Look at Public Transportation
The innovative minds at Citrus Connection have come up with a plan to ease constraints on downtown parking in a new pilot program called "The Squeeze," offering certainty and consistency.
Erin Killebrew, director of external affairs, said the program is a fresh alternative to public transportation.
"It's not a bus, so we don't want people to necessarily feel like they are riding public transportation." The two vehicles that will be used in the pilot program resemble large golf carts.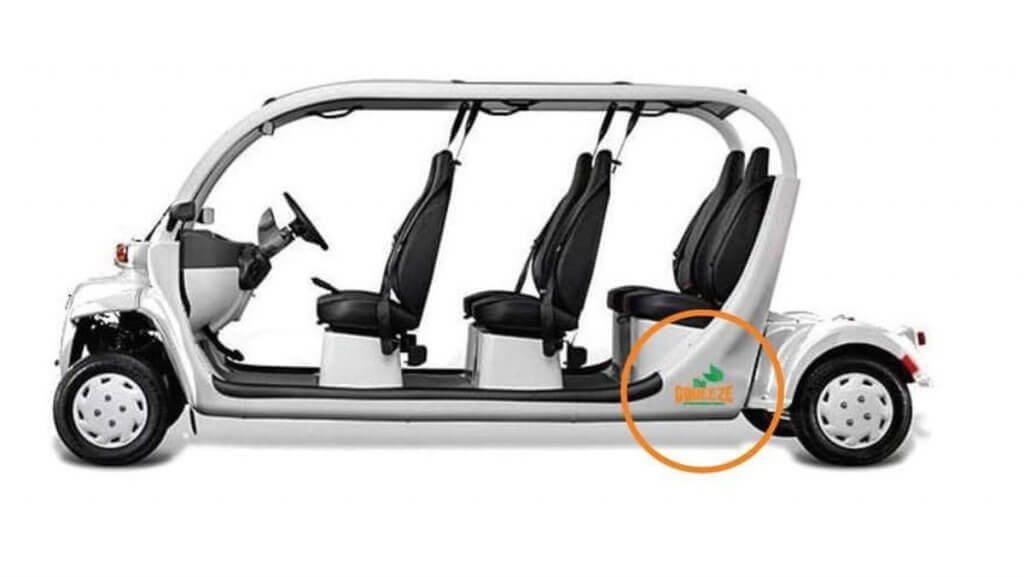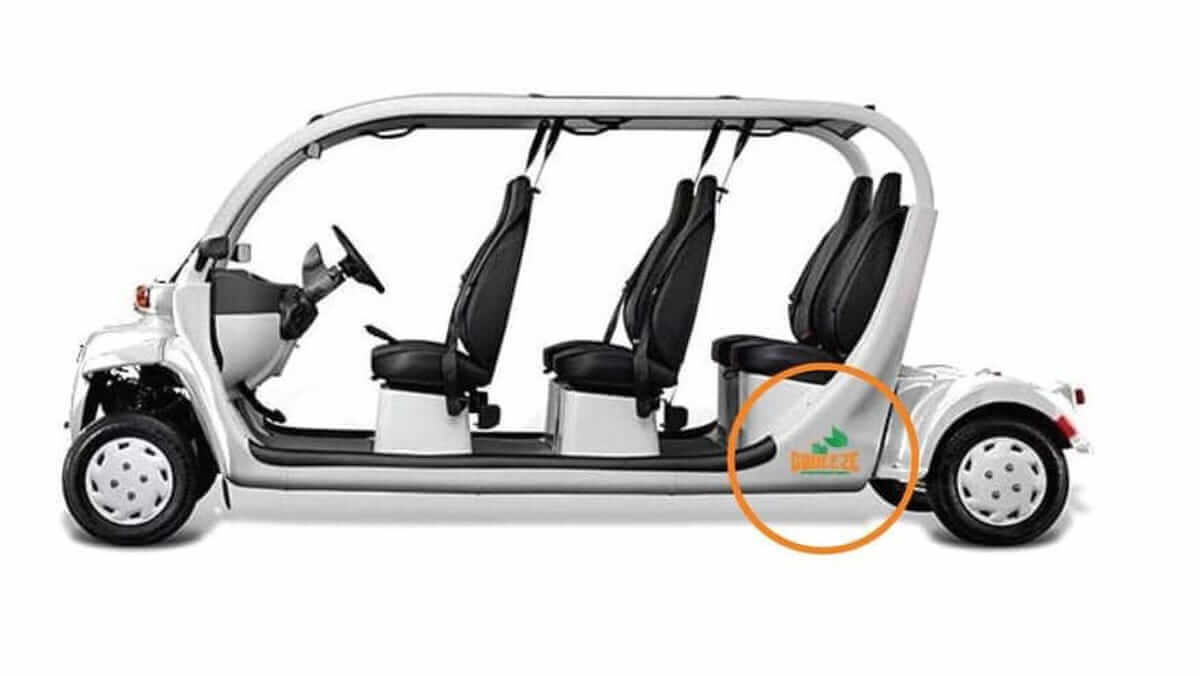 When the yearlong pilot program starts on July 1, "The Squeeze will provide Lakeland visitors with easy access to various downtown area spots they'll enjoy," said Mayor Bill Mutz.
"From scenic gardens to breweries, restaurants and museums, The Squeeze will provide access to Lakeland's awesome amenities. Furthermore, its accessibility using a simple QR code mobile app makes it a cinch to ride."
The carts will operate in 15-minute increments on a loop in the downtown area from 11 a.m. to 1:30 p.m. Monday through Friday and 5 to 10 p.m. Thursday, Friday and Saturday evenings, Killebrew said.
Julie Townsend, executive director of the Lakeland Downtown Development Authority, said there is a lot of parking available downtown. That includes three parking garages that the public may use and a fourth that's open during special events.
"Though there is plenty of parking in downtown Lakeland, most people tend to experience downtown only at peak times, where parking has the most competition, giving the illusion of a lack of parking," Townsend said. "All urban downtowns experience parking constraints at peak hours as visitors compete for the perceived best parking near their destinations. This means that often customers spend a portion of their time searching for parking. At lunch, this is particularly harmful for folks with a limited lunch period."
Searching for a spot, plus the distance from a spot, can create challenges for customers and keep them away from downtown, she said.
Enter The Squeeze. Customers will pay about 25 cents a ride, and Citrus Connection will offer weekly and monthly passes through the app for a nominal fee — far more economical than calling for a Lyft or Uber, Townsend said.
"The Squeeze will provide more certainty of parking and reduce the time it takes to get to a customer's final destination," she said. "If we can offer certainty and consistency, the customers will have more confidence in coming downtown, parking and getting to their destination in a timely manner."
Killebrew said The Squeeze isn't meant to replace big buses, Uber or Lyft. "That isn't the purpose. It's mainly to cover the person who has to park by City Hall to go to lunch at Harry's."
Parking in a spot downtown is free for the first two hours, Townsend said. "With The Squeeze, folks can still drive their own cars, park in the service area of The Squeeze, and pay pennies per ride."
"Success will be having more demand than we have space for riders and having to expand the program," Townsend said. "Through surveying the users, we hope to confirm that folks feel more confident coming to downtown knowing The Squeeze will be available to them. I think we will also learn that some folks who come because of The Squeeze will figure out it's really not that hard to park downtown after all."
The app will let users see in real-time where the vehicles are and how many seats are available, she said.
She said success will be based on ridership and demand. "If at the end of the year pilot we had people riding every day and demand was there for more service (carts) or a broader coverage area, we would have been successful. And we certainly anticipate it being a HUGE success."