Go back to

Blog

page.
Tourism Expected to be Strong in 2023 with a New Culinary Campaign
Coming out of the pandemic successfully and ahead of its competitors had less to do with people's pent-up demand to travel and more to do with a solid strategy to make Polk County a destination, said Mark Jackson, director of Polk County Tourism and Sports Marketing.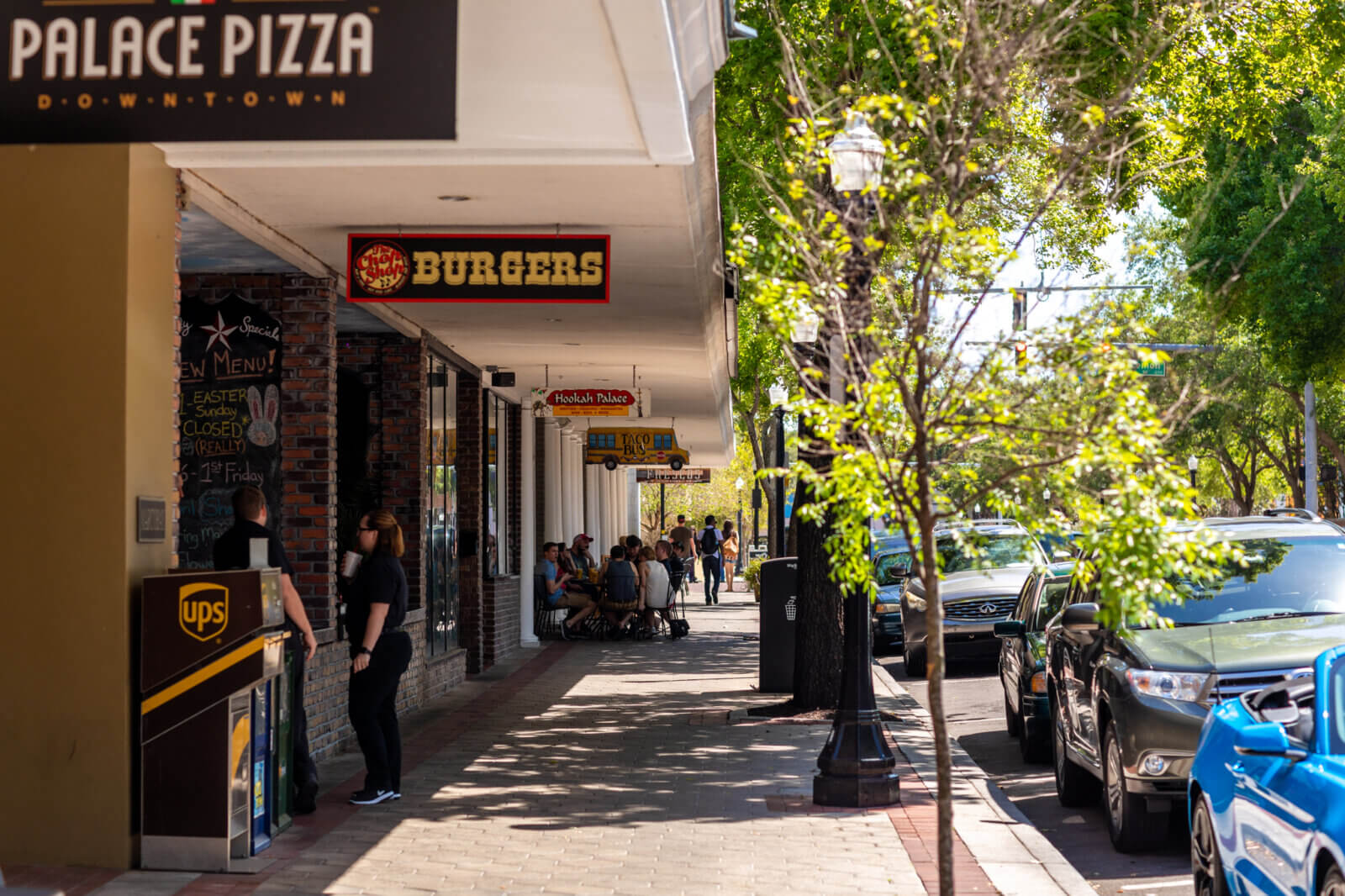 "It really had to do with being very well prepared with adequate reserves and a very aggressive strategic marketing plan moving out of the lockdowns and consumers' travel concerns," Jackson said. "We were light years ahead of our competitors. A major part of our plan involved the recession (pandemic)- resistant sports industry."
In 2022, he said, the agency "recruited and hosted more than 290 sporting events. This had an economic impact of more than $175 million."
It also invested in its "destination development strategy, which in combination with a very aggressive marketing initiative really made a significant difference for Polk County," he said. "One example, among many others in 2022, was our campaign celebrating the 100th Anniversary of Water Skiing and the World Water Ski Show Championships in October. The global and domestic visibility, and the total visitation due to that initiative, was well beyond our expectations."
Tourism set another record in 2022, breaking the record set in 2021 by more than 41%, Jackson said. "It's a tough act to follow, but we're ready for the challenge and have thoroughly planned for the challenge."
Looking Ahead
Jackson and his team know their market, and they know they need to attract leisure travelers. "We shifted some resources and invested much more heavily in electronic and social media. Our advertising and digital reach exceeded 156 million impressions."
Like many others, Jackson is monitoring economists and news reports that mention a possible mild recession in 2023.
"That will affect the leisure travel market to some degree, but not so much our sports market, which weathers economic downturns much better than other target markets," he said. "We have already begun modifying our strategies and tactics in anticipation of the slowdown, including a massive new culinary campaign."
Culinary Campaign
The culinary campaign includes promoting Polk County as a destination for restaurant and dining experiences a step further, said Kris Keprios, senior Tourism Sales and Marketing manager. "We want to turn it into a destination development initiative."
He used Sacramento, California, as an example. "It's come to be known as the farm-to-fork capital of the U.S. and one of the best-known cities for that in the world."
Polk County can be added to that list, but "we need to develop that farm-to-fork inventory to more of a culinary promotion aspect," he said. And there's more than just farm-to-fork here.
"Farm-to-fork is just one piece of it. We also have U-pick farms, ag tourism and such a long history in agriculture, not only in citrus but in cattle and craft creations like breweries. And we have events that make us a unique destination for culinary," Keprios said.
For instance, the county already has a handful of barbecue events like PigFest where local products are sold to consume there or take home for family and friends, he said.
"We can establish Polk County as a true culinary destination. Right now, people don't think of our county when they think 'culinary destination,'" Keprios said. "But we have Nineteen61 in Lakeland and Nutwood in Winter Haven. We can make it a fully rounded culinary destination when you come here."
Nineteen61 is a fine-dining restaurant. On its website, it is described as "modern Spanish style accompanied by a Latin American twist including a Southern propensity." Nutwood is described online as a "cozy stop for farm-to-table cuisine."
When he started talking to people, chefs and restaurants here to develop an inventory of what Polk County has to offer, the project turned into a bigger one than anticipated, he said. It now will include offerings not found in restaurants, such as Florida's Natural and Publix's Apron's cooking school. "This is not a six-month campaign but a five- to 10-year plan to develop it into what we think it can be."
His team is meeting with the Polk County Farm Bureau to try to get buy-in from that organization. "We're learning from restaurants doing farm-to-fork that they don't have relationships with farmers, and there are not enough farmers to produce what they need on a daily basis," Keprios said. "We are developing a database of local farmers our restaurants can work with."
They're tackling all this as an economic development initiative to get it off the ground, he said. "Once it's off the ground, we think it will run. Then, we can develop events surrounding things like citrus and agriculture."
Keprios said he thinks it will take hold because Polk County offers a different experience than nearby cities. "We're a little more laid back and we have a slower pace. In Tampa and Orlando, you get urban culinary with Michelin-star chefs. We have our great chefs, but it's much more personal."
The campaign would give Polk County a chance to share its history. "The main pillars of the culinary scene are here, and this gives us a chance to tell stories of our restaurants and local chefs, farm and ranch tours, our history in agriculture and citrus. We can showcase why we are a good culinary destination."