Go back to

Blog

page.
U.S. DOT Grant Will Allow Lakeland Linder to Upgrade Taxiways
Lakeland Linder International Airport keeps expanding and improving, attracting companies large and small to do business there and working with state and federal agencies to continually upgrade its facilities.
To help the airport continue in its efforts, the U.S. Department of Transportation has awarded Lakeland Linder a $3.6 million grant to improve its taxiways.
H.D. "Jake" Polumbo, a retired Air Force major general and founding partner of Two Blue Aces, said improvements like this are important.
"Lakeland Linder International Airport is key and essential to the growth of the aerospace and aviation industry here in Central Florida," Polumbo said. "Sure, Orlando and Tampa are bigger airports. But with their large size and 24/7 operations comes an inherent inflexibility to adapt to industry needs. High-tech corporate leaders want to test, evaluate and verify new technologies that move new products forward on safe airfields. We are competitive in the aerospace industry precisely because the Linder planning team designed the airport to be relevant in tomorrow's high-tech industry."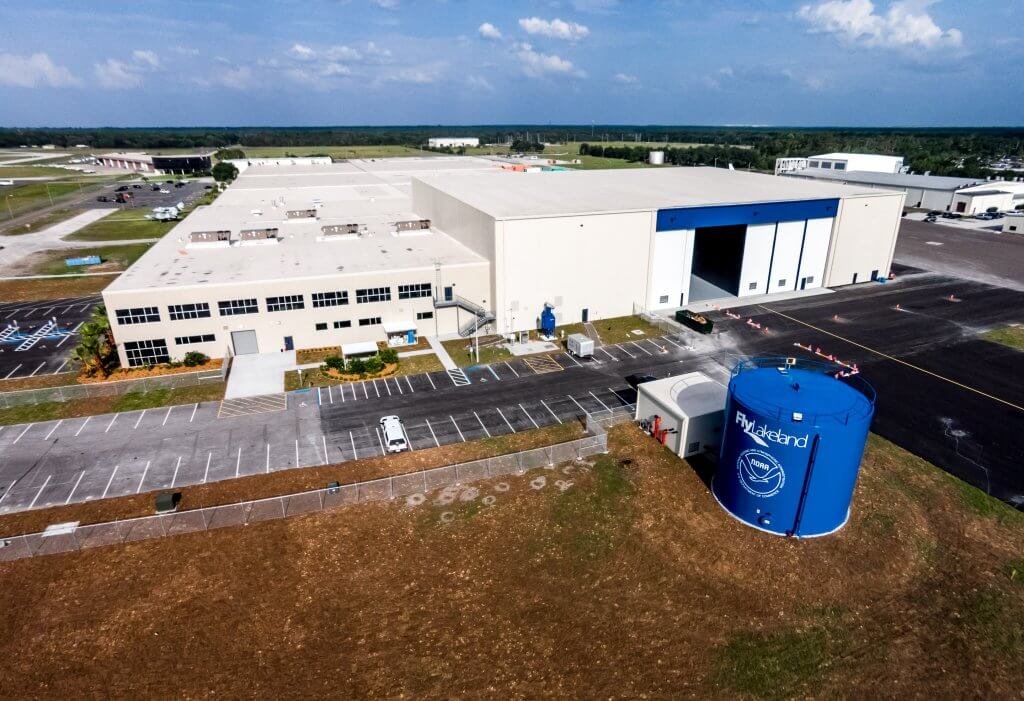 Airport Director Gene Conrad Gene said it's expensive to care for the airport's 18 miles of taxiways and runways, and 1,700 acres. "We're like a small city unto itself. We have to constantly upgrade to keep up with the Intensity of our activity here and the size of aircraft getting larger. We have to keep up with the standards based on the requirements of the aircraft we have operating in and out of there now."
Rick Garcia, president and CEO of Gulf Coast Avionics based at the airport, said improvements to the taxiways will help airport operations by improving the infrastructure there to accommodate all types and sizes of aircraft.
It will also help his company, a leading supplier of avionics, pilot supplies and aircraft services.
"The airport's taxiways and runways have wear and tear as more take-offs and landings happen, so this will help keep up with that. We want to make sure our airport is safe to accommodate our customers."
Polumbo agreed that the grant to improve the taxiways is essential for safe operations at the airport. "I've designed and run many airports around the world, and there is nothing more important than long-range planning regarding evolving airport operations and efficient airfield management. Ensuring the runway is structurally sound and taxiways are solid always results in a safer airport."
Garcia said Lakeland Linder is an important asset far beyond Polk County. "Our airport is not only important to Central Florida but nationally and internationally. During the Sun 'n' Fun Fly-In, we have airplanes coming from all over for the event. With our U.S. Customs at the airport, it allows international flights to fly in."
Polumbo praised airport Director Gene Conrad, who he said "has done a superb job refining Lakeland Linder's Master Plan to ensure the airport meets the emerging needs of important tenants on the airfield for years to come. And, to make it even more challenging, he melded the requirements for the complex fast-jet operations of Draken Aero into the repetitive wide-body operations of Amazon Air while ensuring the critical NOAA mission happens at the right time, all the time. Few others could accomplish this."
The airport landed Draken International in 2011, the National Oceanic and Atmospheric Administration's (NOAA) Hurricane Hunters in May 2017 and Amazon Air in 2020. Amazon Air alone invested $100 million in capital improvements and will bring in 800 to 1,000 jobs to satisfy the growing regional population. It also helped boost the airport's economic impact to $1.5 billion.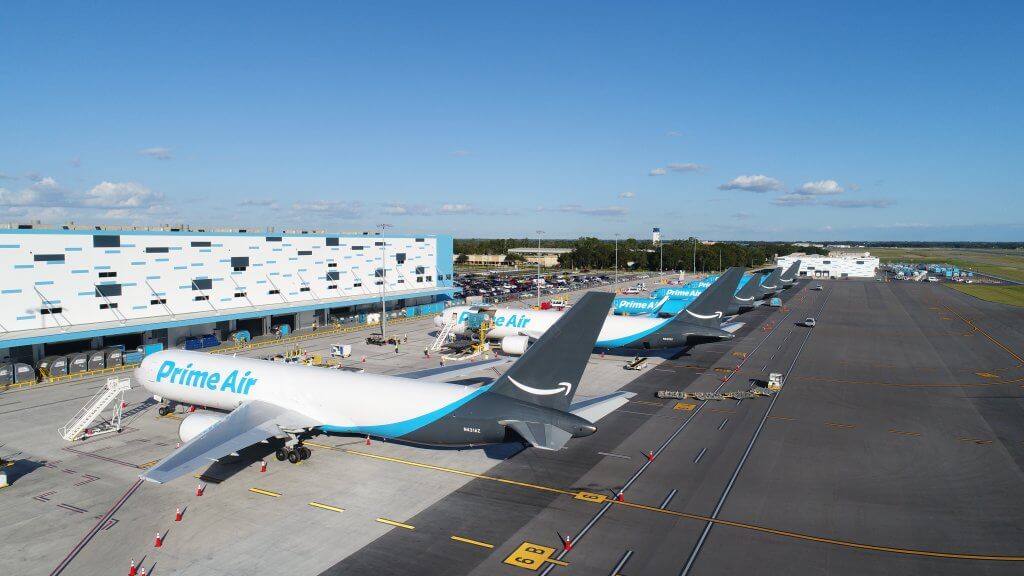 Those businesses don't include other operations at the airport, like the annual Fly-In, the nation's second-largest airshow, and a half dozen flying schools that operate there, Polumbo said. "It's quite a significant accomplishment, for sure."
Conrad said Lakeland Linder is one stimulus for our area and region. "We are injecting more money into the airport," he said. "This grant is for $3.6 million and we will be getting another grant. The total project cost is $6.9 million."