Go back to

Blog

page.
Lakeland is Reaching Toward its Potential
Building on ideas from other cities, adding housing and jobs, and revitalizing downtown all lead to one thing: Lakeland is starting to see its true potential, City Manager Shawn Sherrouse said.
"When we look at areas like Chattanooga, Tennessee, or Greenville, South Carolina, and everybody likes what those communities have developed into, I think some of the development we see happening in Lakeland right now means we're starting to see our potential and what we can grow into in the next decade," said Sherrouse, who has been city manager since October 2020.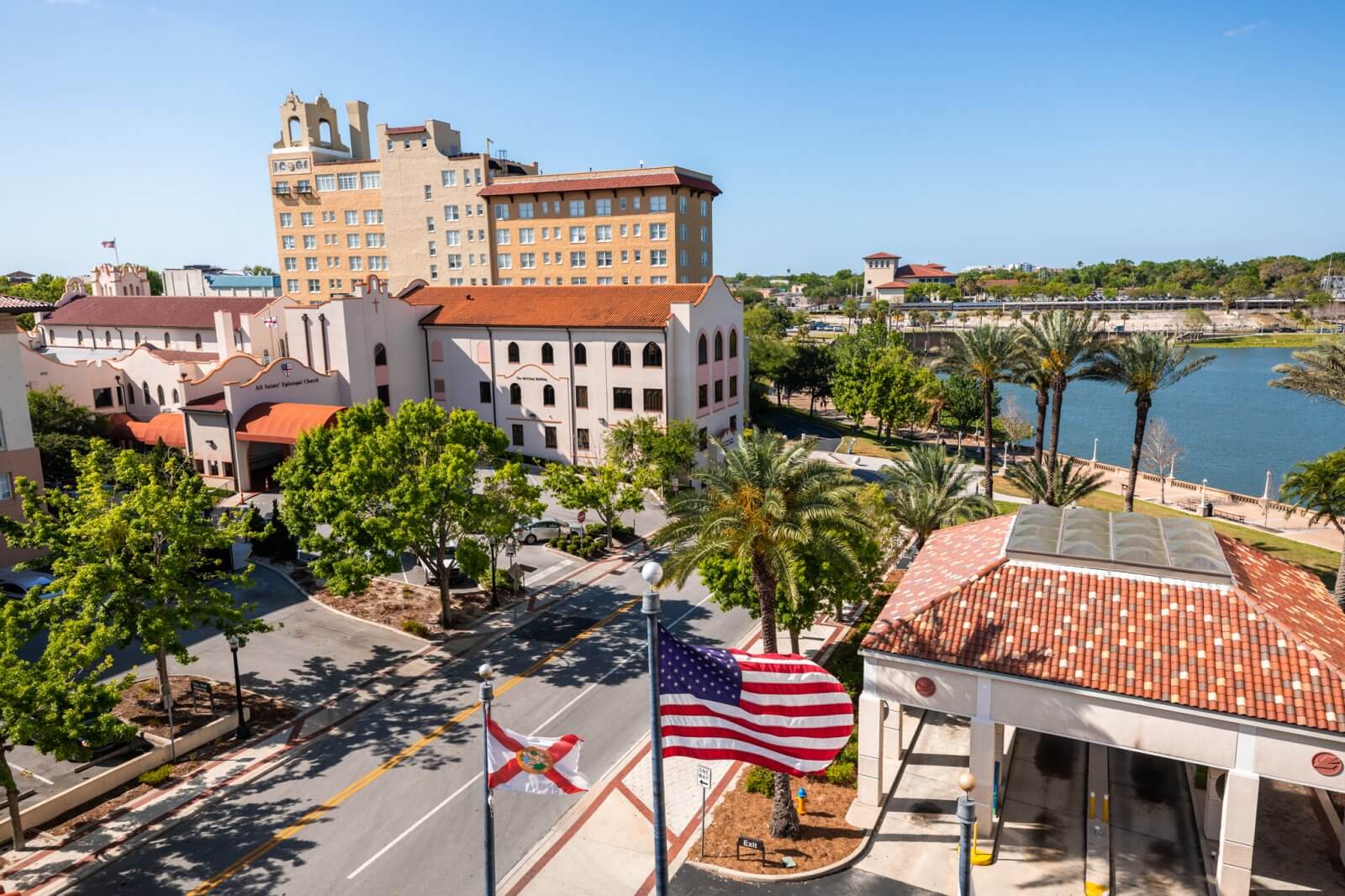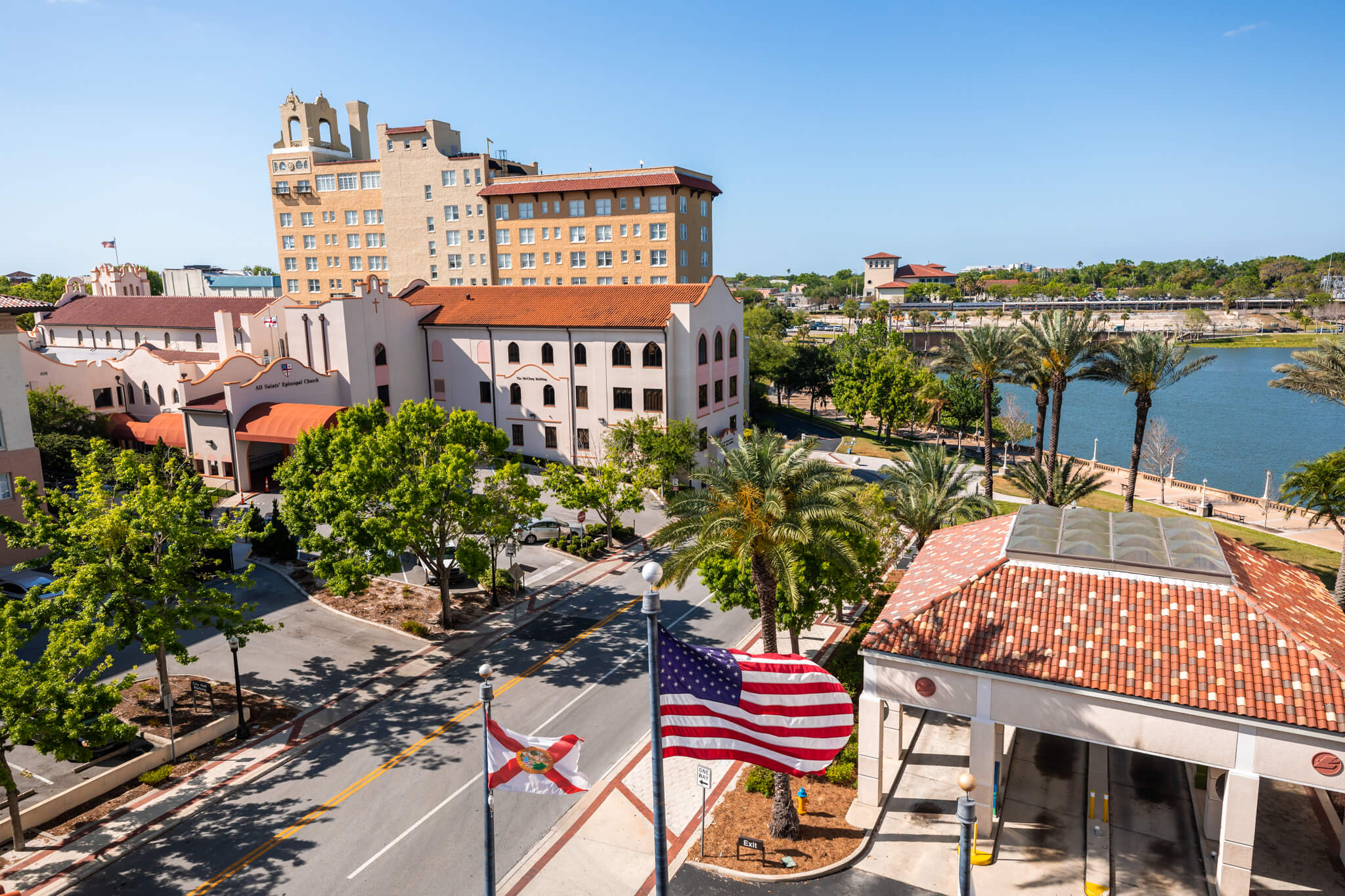 Residential Growth
Lakeland's population has increased from 97,422 in 2010 to 112,641 in 2020 – about a 15% increase, according to the U.S. Census Bureau. The city's location between Tampa and Orlando, and just 90 minutes from the coast and its beaches, along with its natural resources, lakes and rural spaces make it attractive to a lot of people, Sherrouse said.
"We're one of the hottest real estate markets in the country," he said. "We've had national publications rank us as one of the best places to retire in recent years and one of the safest places to live. It goes a long way for people looking to relocate here to either raise a family or retire. Couple that type of success with where we're located, and it draws attention."
Right now, the city is experiencing more demand for housing than supply, especially apartments, Sherrouse said. That's led to an acceleration in residential development, especially in the multifamily sector. The city has approved a 300-unit complex near the entrance of Carillon Lakes off Airport Road, and it will soon be voting on a 244-unit apartment complex behind the Lake Miriam Publix in South Lakeland. Various developers have proposed at least three other apartment complexes.
"If we're going to attract industry and jobs, especially higher-skill, higher-wage jobs, we have to have the housing stock for those folks to live in," he said. "Right now we have a deficit, and we're working to eliminate that shortage."
The city is using incentives to attract affordable and workforce housing, he said, to avoid something Greenville experienced – the gentrification of its downtown.
"You have to be relatively wealthy or have a higher-than-average income to live in Greenville proper right now. When Lakeland is involved in a partnership or incentive, we're requiring there be a mix of market-rate and affordable housing units in the same development so we don't see that type of gentrification and we don't recognize where affordable units are. Hopefully, being intentional in that, we won't see the gentrification of Lakeland, especially in the downtown area."
Many people want the city to control or limit growth, Sherrouse said. "But if we're going to experience the highest quality of life and highest potential we can, we have to attract industry with high-skill, high-wage jobs, and we have to have the housing stock."
He pointed to Lakeland Regional Health, which is becoming a teaching hospital, something that could not happen "if we don't have places for them to live. The couple hundred students who will be doing their residencies here will need housing."
Job Growth
Along with residential growth, the city is trying to attract more businesses and industry to the city – even though jobs are available, he said.
"We are shifting more into the manufacturing and innovation types of industries. At and near Florida Polytechnic University, there is a lot of opportunity for that type industry."
To help grow that segment, the city recently created an economic development manager position to seek out companies.
"For the most part, we let industry come and knock on our door; we haven't done much of going out and knocking on their door. We want to see them in areas like Florida Poly and the Innovation District."
This position will be responsible for figuring out what type of industry makes sense to locate there and then reaching out to the best developers for that type of industry. "We will give them the data and reasons why Lakeland makes the best sense for them to land in this community."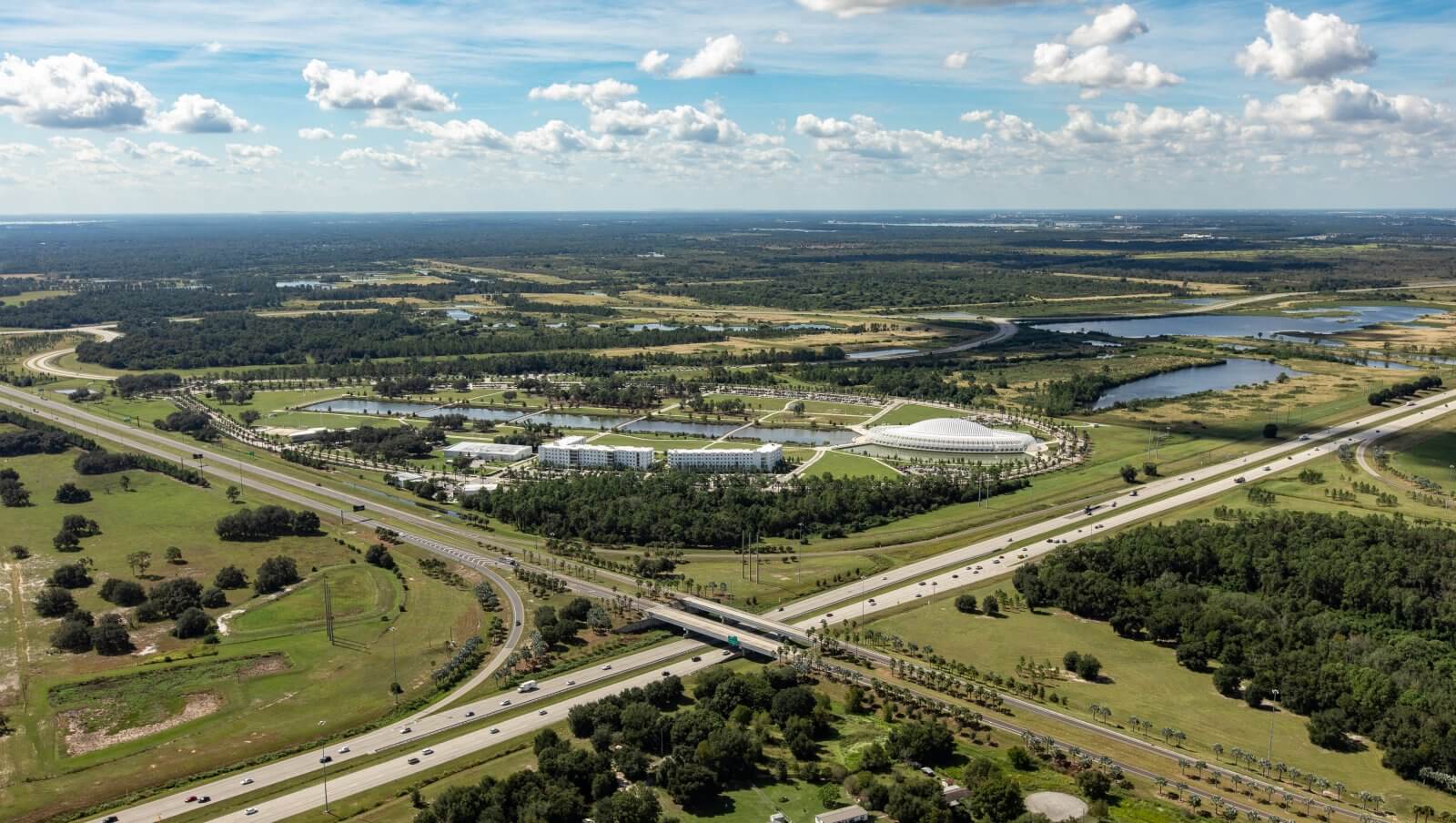 Downtown Lakeland
The downtown is bustling, Sherrouse said. "We are seeing a lot of new businesses, a lot of prospecting going on down there. We've done things to improve the sense of place there. Some are as simple as adding overhead 'drip' lighting in the trees in Munn Park. People are wanting to be active in the downtown area. When we think about Chattanooga and Greenville and the activities we see in their downtowns, we're heading toward that same type of environment."
Sherrouse is getting input on ways to improve downtown from the community, via the city's app and website, the City Commission and staff, all in an effort to help Lakeland reach its potential. In addition, the commission has asked him to visit other cities that Lakeland aspires to be like to see what they've done. He visited Carmel, Indiana, and even went to Greenville on his own dime to see how they've developed.
In Greenville, he saw different lighting and sidewalk cafes. In Carmel, he saw active spaces along the city's Monon Trail that he'd like to incorporate into the city's trail systems and pedestrian lanes.
"They refer to that area as their beachfront property," he said. "The trail system made properties near there boom in terms of value. Along the trail, there is a lot of active usage like big, heavy ping-pong tables. College students, families, friends were playing on the tables throughout the day and evening. There was playground equipment, a bocce ball court, a splash pad. People were enjoying them."
The city is exploring what active-use ideas it can develop in passive Munn Park to attract people. Then, more restaurants, bars and retail will follow, he said.
The city has other parks in the works. Although it could be a decade away, he said the city plans to develop land in the southwest portion of the city into a multiuse park complex. It is also developing a dog park in the eastern edge of the downtown core.
Then there's Bonnet Springs Park, a private park being built downtown "that's going to add tremendous park space to the city," he said.
Bonnet Springs is scheduled to be open later this year. It's being privately developed, but the city did apply for a $43 million grant for stormwater mitigation for the lake. "We're happy to be able to do that in partnership with private development," he said.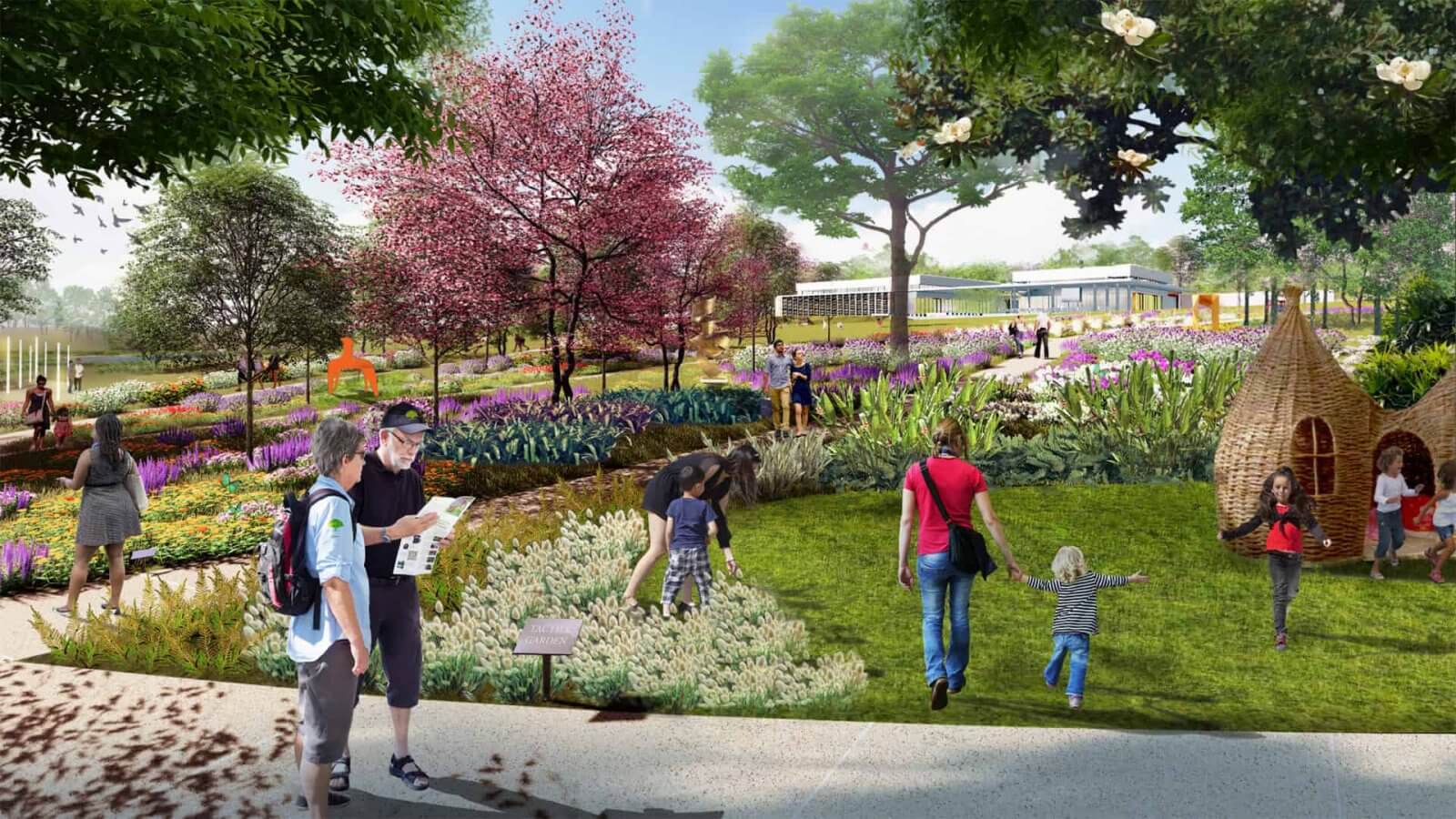 The city is exploring what types of development will make sense in the land surrounding Bonnet Springs and how to connect the downtown and other parks and trails to that area. "Right now we don't have adequate sidewalks or trail and bike facilities that allow for pedestrian access to that area. We're studying that, and moving forward there will depend on budgetary decisions."
The Challenges
Maintaining and developing infrastructure in response to rapid growth is the biggest challenge the city faces, Sherrouse said.
"Our road systems are overcrowded and deteriorating. Water and wastewater are starting to see issues with capacity. How do we fund the infrastructure that's required to allow for the type of growth we are experiencing and we can see coming? A lot of that development needs to pay for the impacts they make to the infrastructure," he said.
At some point in time, the City Commission may have to consider raising property taxes to update and advance the infrastructure, Sherrouse said. Lakeland has one of the lowest tax rates around.
Taxes are also used for public safety. "With more people comes the need for more fire stations, firefighters, police officers – all of that is funded from the general fund," he said.
The city does charge impact fees so new development pays for itself, but to attract new business and industry, the city often is asked to mitigate those fees for a certain amount of time. "That creates a void. We don't know how to fill that void except for greater revenues through taxation to provide for the needs of that infrastructure."
The Next Decade
Sherrouse has some ideas on what the next decade will hold for the city:
More of the amenities that residents want in terms of trail systems and parks, and active-use recreational areas.
More of the larger developments of multifamily and commercial growth, especially in the downtown core.
The airport will continue to be a leader in terms of cargo with development and even expansion of Amazon.
"And, eventually, we will have commercial commuter air out of Lakeland Linder International Airport, and that certainly will mean more development in and around the airport area."
"We are in the process of selling Lakeland," he said, "and we have a lot to sell."