Go back to

Blog

page.
Meet the Four Finalists for the CFDC'S Small Business Award
Four small businesses that showcase the best of Polk County are finalists for the Central Florida Development Council's Jim Brantley Economic Development Award – Success in Small Business.
The winner chosen from the finalists will be announced at the CFDC's annual meeting, which will be held Sept. 28 at Haus 20 in Lakeland. Last year, SVN | Saunders Ralston Dantzler Real Estate won the award.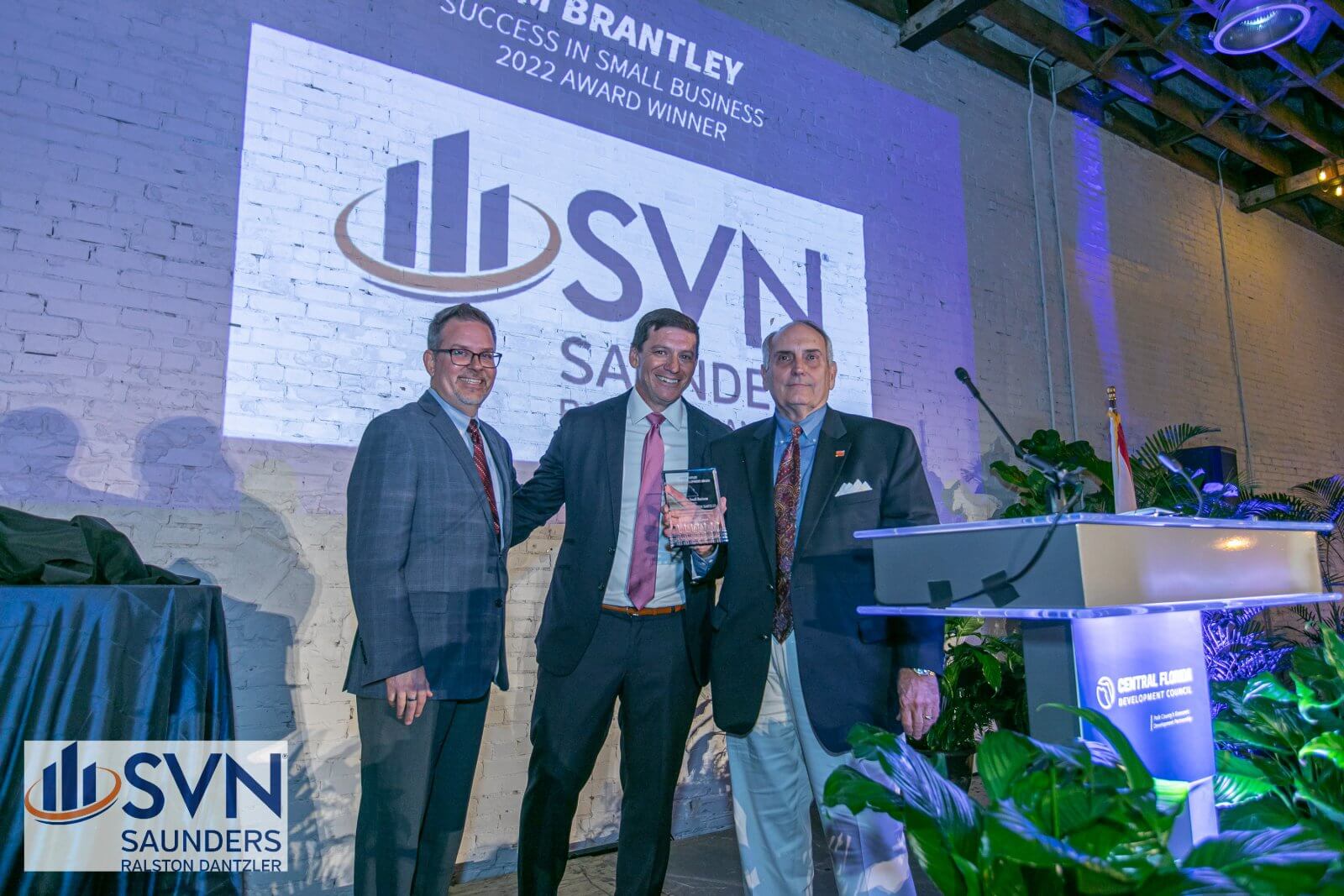 The award is named after Jim Brantley, the first director of the agency now known as the CFDC. It is given to a business, institution or organization with fewer than 100 employees that champions growth, free enterprise, economic stability and community service.   
CFDC President & CEO Sean Malott said the finalists work hard and maintain positive relationships. "These four companies are best in class, working tirelessly to serve their clients, most of which are in Polk County. We are delighted to celebrate them as Brantley Award finalists."
The finalists are, in alphabetical order: Center State Development, Chastain-Skillman Inc., Gulf Coast Avionics and RLK Development. Center State Development and Gulf Coast Avionics also were finalists last year.

Learn more about the "magic" that makes these companies great below.
Center State Development
Harold "Reggie" Baxter and Bob Adams combined their talents in 2019 and formed Center State Development. The business prepares land to sell to national home builders. Based in Winter Haven, the firm buys raw land, entitles it, engineers it, permits it and does all the civil site work before selling lots to national and local home builders.
With a total of 16 team members, Center State Development is built on relationships. This is the main reason why it continues to perform so well, said Chief Financial Officer Brent Elliott.
"We feel the reason for our success is our philosophy regarding our customers/builders," Elliott said. "They have confidence in us to deliver lots timely and at a competitive price because of our commitment to integrity, transparency and exceptional service throughout the entire process. We place a strong emphasis on building long-term relationships with our customers, which has allowed us to grow Center State Development into one of the leading residential lot developers in Central Florida."
Elliott said Center State's performance is directly related to new home sales, which declined 25% from 2021. "However, our sales volume grew 46% in 2022 compared to 2021."
"Both Bob Adams and Reggie Baxter have a long history in Polk County and have been in the homebuilding business for 50 and 25 years, respectively," Elliott said. "To be recognized by CFDC and our peers is truly an honor and something we consider special."

Chastain-Skillman Inc.
At 73 years old, Chastain-Skillman Inc. has a rich history that includes well-known projects in Polk County.
The company, which provides surveying, land development and public works engineering, has helped develop Polk County's infrastructure through the years. It's proud of its work on Oakbridge and Grasslands Residential and Commercial Drive, a former phosphate mine that it converted into a bustling business corridor, among others. It is now working on the Polk Regional Water Cooperative's Southeast Wellfield and Water Supply Facility project, part of a $500 million program that involves 14 municipalities and Polk County, said Marketing Director Pam Rodriguez.
Led by President & CEO Jay Chastain, the company has been successful thanks to its "legacy, our relationships with the communities we serve and our commitment to family values," Rodriguez said. "Each year we reflect on the thousands of projects we have completed and the impact those projects have had on the development and growth of our communities over these past seven decades. This brings forth a profound feeling of pride for our team."
Having worked with municipal clients for years demonstrates the company's "success in and commitment to providing public works engineering to their communities," she said.
Being a finalist is an honor, Rodriguez said. "One of Chastain-Skillman's core principles is that our firm 'shapes the foundation for thriving communities.' It is an honor to be nominated for this award by an organization like the CFDC, whose commitment to developing economically prosperous communities works in tandem with our commitment to provide infrastructural support, development and growth to those same communities we live in and serve."
Gulf Coast Avionics
In 1984, Rick Garcia set out to sell, install and repair aircraft electronics through his new company, Gulf Coast Avionics. Now, nearly 40 years later, he has 57 employees and is going strong.
Post-COVID, the company is once again able to obtain products necessary for the company to operate, said Garcia, the president and CEO.
Still, every day is a new adventure, he said. "After 39 years, every day is a learning experience. Our team is the magic that makes this company work. I can't do this myself – we all work very well together."
He's honored his company is a finalist. "There are a lot of great companies in Polk County, and to be nominated as a finalist says we are doing something right for the community."
RLK Real Estate & Development
In 2004, Randy Knapp decided it was time to put his talents to their best use, so he started RLK Real Estate & Development, an Auburndale firm focused on improving sites within Central Florida.
He often had to assemble pieces of properties, asking people if they were willing to sell. He found it easier to be his own company with his story to tell.
With projects ranging from warehouses, residential communities and recreational sites, RLK has a diverse portfolio supporting the economic prosperity of Polk County. Although Knapp is its only employee, he works with many local contractors and engineers.
Relationships sustain his firm, he said. "What's magical for me is meeting new people all the time. Not one deal is the same as the last deal. You get to be face to face with people – not over the phone or electronics. It's very hands-on, and that's what I like."
That personal touch leads to a lot of repeat business, Knapp said. It's a two-way street where he may call or receive a call.
Knapp said being a finalist for the Brantley Award is an "incredible honor. There are so many great companies out there who are deserving. Never would have dreamed that I would be a nominee. I kind of fly under the radar; there's not a lot of press, pomp and circumstance in what I do. I just do what I do to create something nice."