Go back to

Blog

page.
New Residency Program Will Accelerate Lakeland Regional
Lakeland Regional Health's new Graduate Medical Education (GME) program means more doctors, more research and more training, all of which will help better serve the residents of Polk County and surrounding areas.
"As one of the largest hospitals in the country that does not have a GME program, this is the sensible next step of growth and development that will help reduce the shortage of doctors, which is a significant issue," said Michael Spake, vice president/external affairs, chief compliance and integrity officer at Lakeland Regional Health (LRH).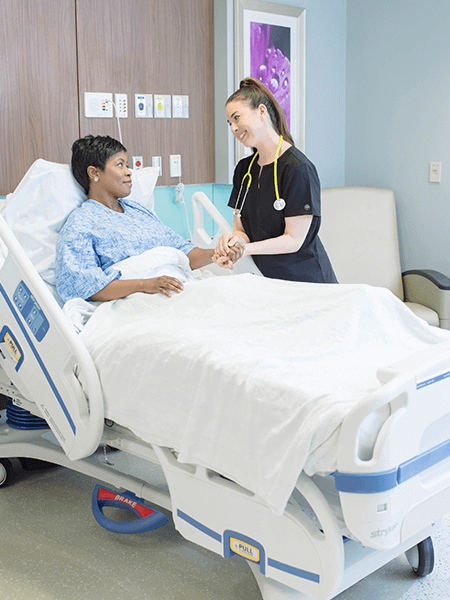 According to LRH's latest Community Needs Assessment, Polk County has one primary care doctor for every 2,080 residents, falling far short of the 1,380 doctors per resident in the state and 1,210 in neighboring Hillsborough County.
Behavioral health physicians are also scarce, with only one per every 1,070 in the county compared to 570 in the state and 550 in Hillsborough County.
"As one of the fastest-growing areas in the country, the need for access to health-care services is tremendous, so addressing the shortage of providers in the county is paramount, and we hope to draw even more top physicians to practice in our area," Spake said. "In addition, it will encourage job creation, including opportunities for highly skilled positions."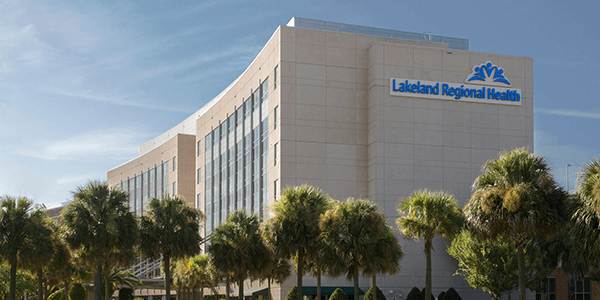 The hospital has one of the country's busiest emergency departments and the county's only Level 2 Trauma Center.
LRH has an economic impact of $1.3 billion, supporting nearly 8,900 jobs, according to an August 2021 report prepared for the hospital by the Washington Economics Group. The GME program is expected to add another $48 million.
About the Program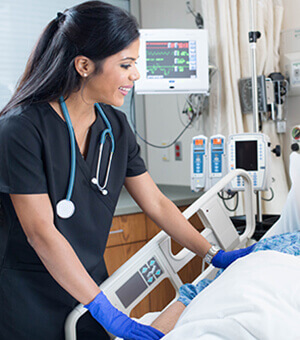 The GME program will include 190 residents in six areas beginning in July 2023:
Internal medicine
Emergency medicine
Family medicine
Obstetrics and gynecology
Psychiatry
General surgery
It will also provide a surgical critical care fellowship and a transitional year program for residents who want to stay in Polk County and work at LRH.
"Many patients and families actually find having an attending physician and a group of residents providing care gives them greater comfort and security, and they feel that their diagnosis and treatment plan benefit from the combined experience and expertise of the medical professionals involved in their care," Spake said.
By becoming a teaching hospital, "we will see an increase in robust clinical research completed at the medical center," he said. "Having a fully functioning GME program means more research, education and training, which all become natural parts of the medical care delivered at the hospital, which can greatly benefit our patients."
Lakeland Mayor Bill Mutz said the city has been waiting for this opportunity for nearly a decade. "Teaching hospitals have a higher quality of care and higher retention rate for those physicians in the program. This is a desirable community so we hope to keep some local."
The health system will also be reimbursed for some expenses, he said. "So the health system benefits, the residency program benefits and the residents benefit. It's an important time for that to occur."
Behavioral Health
The need for more services to help those with mental health, substance abuse and similar issues were noted as the top issue in the county's 2020 Community Health Assessment and LRH's own research. To help meet those needs, the hospital system is building an 80,000-square-foot, free-standing Center for Behavioral Health and Wellness, which will provide 96 inpatient beds and a host of new programs to meet the county's needs. The $46 million center is expected to open in summer 2022.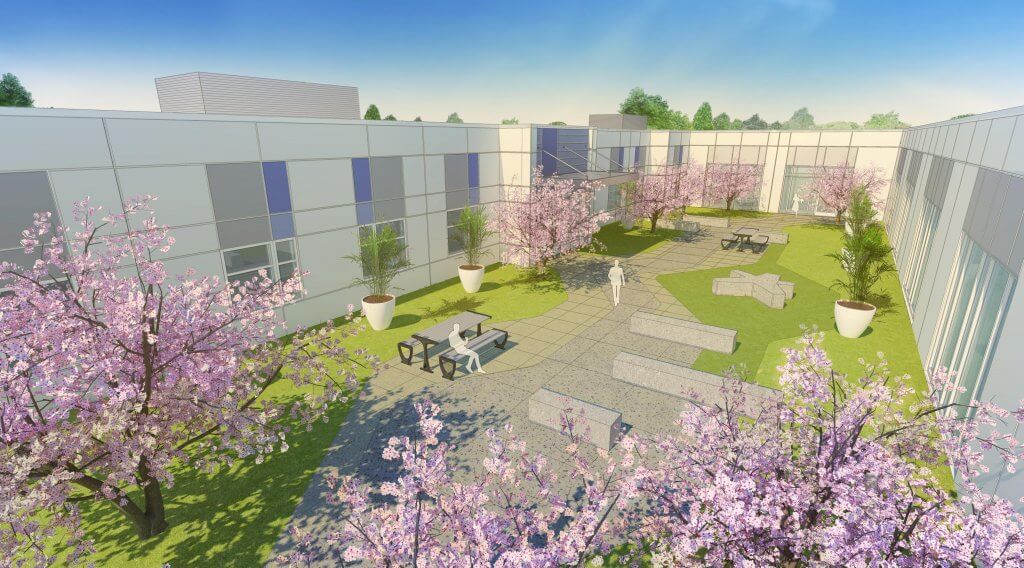 "Currently, the inpatient beds available in Polk County do not meet the growing needs in mental health care, and this lack of accessible psychiatric and substance abuse beds means that many individuals are at risk of not receiving the care they need," Spake said. "As a safety net hospital, Lakeland Regional Health provides essential, often life-saving
, mental and behavioral health care for those in our community, and our new center will allow us to add more services. Having a vigorous Psychiatry GME Program is a natural outgrowth of some of these other initiatives in that it will help us support these additional services and train future psychiatrists to provide care."
The coronavirus pandemic has increased anxiety and other mental health issues for many people. A study by the National Institutes of Health on isolation showed the number of people struggling with mental health issues and needing treatment has increased from about 20% before the pandemic to 33% now.
Moving Forward
The new GME program will continue to set LRH apart from other healthcare providers in the county.
"Approval of these programs by the Accreditation Council for Graduate Medical Education (ACGME) followed a rigorous process involving review of the proposed residency program structure and curricula, the expansive scope of services offered at Lakeland Regional Health, the commitment of Lakeland Regional Health's exceptional physicians and the health system's ability to oversee education and clinical experience, among other criteria," Spake said. "Becoming a teaching hospital is a significant achievement and creates a medical center where education, research, training and instruction take place on a daily basis."
The largest source of funding for the GME programs will come from Medicare, which reimburses teaching hospitals for many, but not all, costs. The amount of money teaching hospitals receive depends on things like how many programs are offered, the number of residents and the responsibilities of the faculty. It will also receive money from the state.
The hospital system anticipates unreimbursable costs, like salaries for directors and capital improvements. "In order to mitigate this expense, LRH is exploring funding alternatives, such as state appropriations and philanthropic support," Spake said.
Winter Haven Hospital started its Family Medical Residency Program, affiliated with Florida State University's College of Medicine, a few years ago. It built an academic training facility/clinic to meet the needs of the program, which had a successful first year.
"Both programs address community needs based on physician shortages across Polk County," Spake said.
In the coming year, the hospital will introduce program directors and other members of the GME team, he said. "We are a year and a half away from having our first residents on campus, but the interview process begins before that time. We are looking forward to a busy and fruitful year, and we are certain that this endeavor will benefit our patients and our community in many ways."