Go back to

Blog

page.
Polk County at the Heart of World Trade
As Polk County and Central Florida continue to grow thanks to domestic and foreign migration, more global companies are looking to move here, bringing the world to our doorstep.
As we mark World Trade in May, it's time to examine what foreign companies are already located in Polk County, and where future growth may come from.
Javier Marin, vice president for business development at the Central Florida Development Council, comments on Polk's global marketplace. "Polk County's business friendly environment, responsive development programs and robust talent pipeline continue to attract international and multinational companies enhancing our county's global market reach," Marin said. 
Some of the foreign companies that operate in Polk County, with the country of origin, are:
Brazil: Citrosuco, Cutrale, Floridis
Germany: Aldi
Italy: Sofidel
Ireland: Steripack
Japan: Mizkan
South Korea: LowCarbon
Spain: Alvic
The Netherlands: International Flavors and Fragrances (IFF)
United Kingdom: Legoland
That number could grow substantially in the coming years.
"There are a number of European and Latin-American companies in our active leads that have an interest in starting an operation in Polk County and Central Florida," Marin said.
Companies in Brazil, Colombia, France, Italy, Mexico, South Korea and Turkey, among others, have shown interest, he said. Most are looking to establish manufacturing operations in Polk County.
LowCarbon Hydrogen Corp. signed a Memorandum of Understanding in April 2023 with the state, Space Florida and Ocean Green to build a $100 million clean hydrogen facility in Mulberry. The plant will support the state's rapidly growing space program.
Foreign Trade Zone 79 – which assists companies in Tampa Bay and along the Interstate 4 corridor – also is seeing growth, Marin said. "The FTZ keeps growing the number of users as companies involved in global trade continue finding Central Florida an attractive option for their operation, given our low tax environment, broad talent pool, strategic location and access to large markets."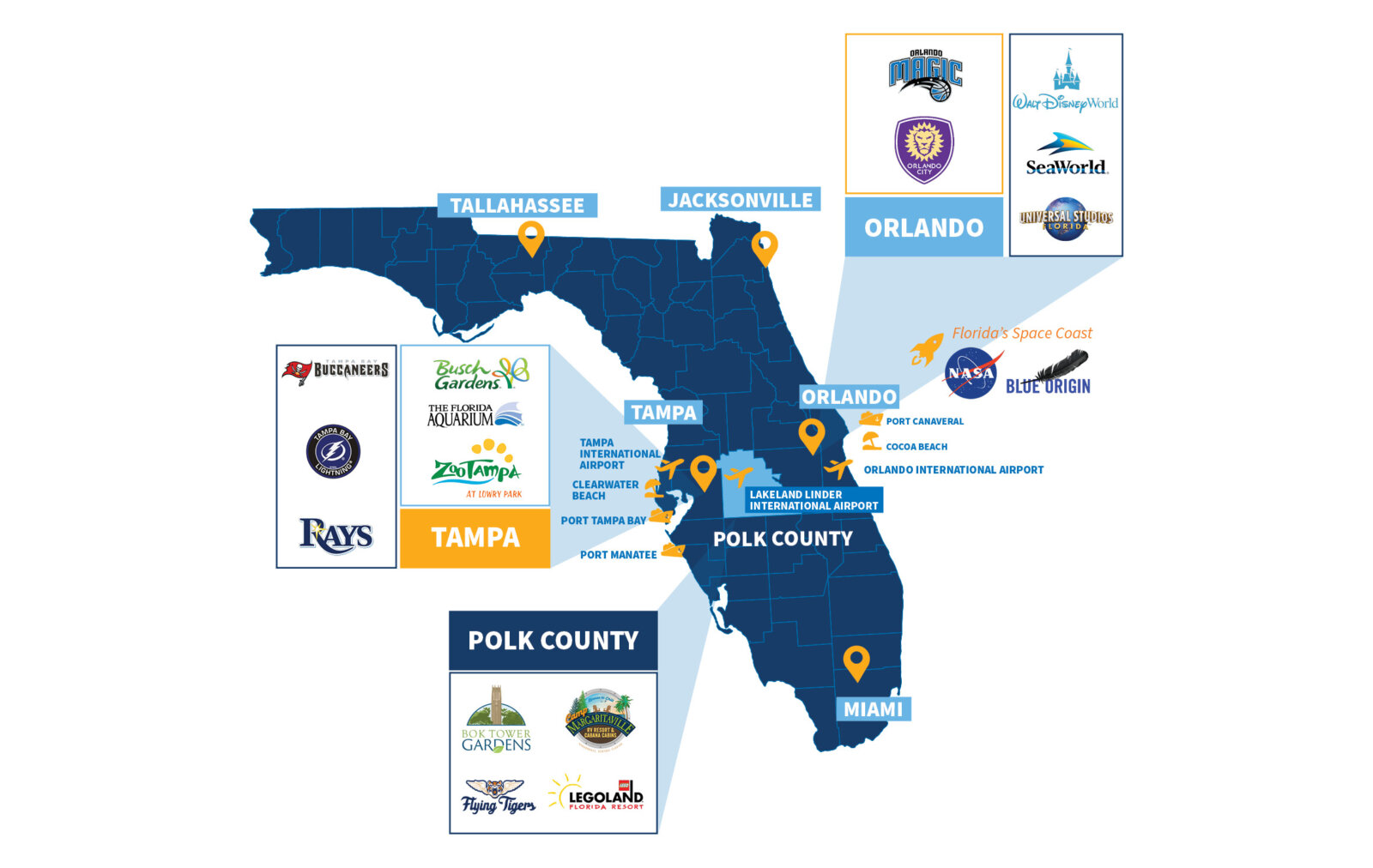 Jitters Remain
As the world returns to its new normal following the worst days of the pandemic, some companies are still leery about moving forward with expansion or relocation decisions.  
"There are still a number of companies that have delayed their projects as a result of the economic uncertainty, as well as increased construction cost. Yet, Polk's lead and project pipelines are the highest they have ever been," Marin said. 
The supply chain has partially recovered from the backlogs that emerged following the onset of COVID, but "there are still long-lasting effects in the cost and efficiency of logistics, both domestically and internationally," he said. "Container costs are still higher than pre-COVID costs, and delivery times have not reached pre-COVID timelines."
Three issues – wages, construction costs and talent – continue to concern and influence company decision-makers and their decisions to bring their projects to Polk County, Marin said.
The county's colleges, universities and trade schools continue to work hard to educate our labor force, and wages continue to rise — both of which are good for everyone. And even though construction costs remain high throughout the state, Polk County remains a competitive place to do business, he said.
World Trade Center Tampa Bay
In 2002, former New York City Mayor Michael Bloomberg proclaimed June 12 to be "WTCA Day," which was subsequently acknowledged by the office of the Secretary General of the United Nations, to recognize the WTCA and its network of WTC locations for encouraging and facilitating trade, promoting economic development and fostering peace, according to Karl Kaliebe, director of the WTC Tampa Bay.
"With this year's 21st anniversary milestone, we stand together united. We demonstrate the ongoing importance and relevance of our network to help local economies navigate today's changing environment in international business," he said.
Today's world, with all of its geopolitical considerations given an intensifying rivalry with China and other nations, will shape trade, Kaliebe said.
"It is now more important that Central Florida — with large communities from Central and South America, and Mexico – participate in shifting trade relationships to secure business supply chains," he said. "The WTCA and other trade enhancement entities in Central Florida are assisting in shining a light on possibilities for near-shoring in Florida and with trading partners to the south. In 2023, WTC Tampa Bay focuses on working with Mexico and Colombian governments with the WTCA network to expose these maturing markets and infrastructure to companies in support of newly diversified and resilient supply chains."