Go back to

Blog

page.
Polk County Leaders Honored for Their Work
Polk County's leaders were well represented in Florida Trend's Florida 500, a comprehensive list the magazine develops of the state's most influential business leaders.
This year, 15 people from Polk County landed on the list. Florida Trend develops the list "using broad economic categories from the U.S. Department of Commerce, with the number of influentials in each sector roughly proportional to a category's share of the state GDP. Rising to the top job at a big company won't get you on the list. Longevity matters and visibility doesn't necessarily mean influence," it said in its introduction to the list.
The magazine gathers names, does research, talks to business people and more before finalizing the list. The third annual edition was released the first week of October.
Following are the Polk Countians who made the list, along with Tim Boynton, who was honored as part of Modern Healthcare's 2021 class of Top 25 Emerging Leaders.
Anne Kerr, Education
Since Dr. Anne Kerr was named president of Florida Southern College in Lakeland in 2004, she has overseen projects that have spanned opening new buildings, starting new degree programs and beautifying the Frank Lloyd Wright campus. Yet she's still humbled to be on the list — and surprised, she said.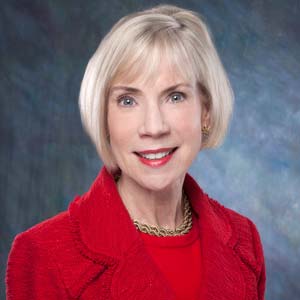 She admires Marie Curie, who has inspired her, she said, for "her pioneering spirit; hard work to develop a world-class expertise; commitment to helping others through her scientific discoveries, such as the development of a portable X-ray device to take to wounded soldiers; valuing education and founding an educational institute; and persevering in a world and discipline that questioned her constantly."
A close second, she said, is former British Prime Minister Margaret Thatcher, who "also showed amazing resiliency during her service, and, like Marie Curie, forged her path to greater leadership and service through hard work and commitment to helping others." She noted that Thatcher "literally had to pay her own way to achieve all that she earned."
Closer to home, she is inspired by Sarah McKay "for her leadership and the style she has used to help so many through her civic leadership. She is renowned for achieving great results in many organizations and with such grace, which is a hallmark of her success."
Kerr said she thinks great leaders rely on a variety of traits, "including integrity, commitment, preparation and perseverance, and in my case, constantly drawing upon my faith. I work on my leadership skills daily – and love that I have the opportunity to grow each and every day — and hopefully make an impact on students' lives, this remarkable college, and improve the professional lives of my valued colleagues. One aspect of leadership that I hope to write about in the coming years is the fit between an individual and the organization they serve. I am blessed that my faith and skill set were a fit for FSC, and I work to make sure that I am growing constantly to ensure the continuation of the fit."
Kerr earned her bachelor's degree at Mercer University and her master's and doctorate from Florida State University.
Randy Avent, Education
Dr. Randy Avent was selected to be the first president of Florida Polytechnic University in Lakeland — the state's only public university dedicated completely to STEM degrees — in 2014. He ensured the university received accreditation through the Southern Association of Colleges and Schools and its computer science and electrical, computer and mechanical engineering programs received ABET accreditation.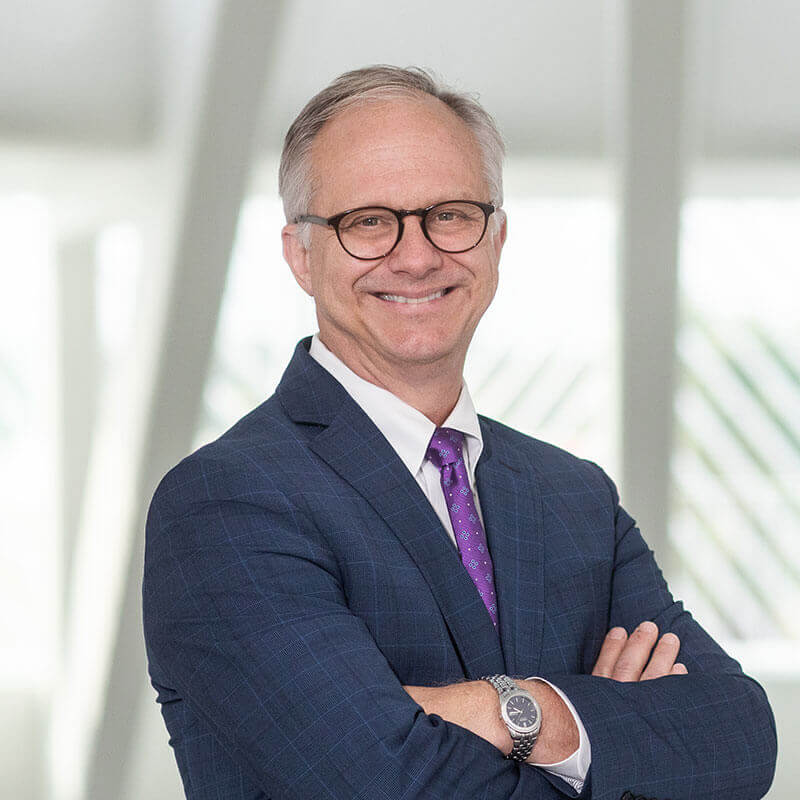 "I am honored to receive this distinction because it reflects the strides we've been making and the impact Florida Poly has on the state," Avent said in a press release. "As our graduates secure high-wage, high-demand jobs, we are cementing Florida Poly as a leader in engineering and technology education while also helping to build Florida's high-tech economy."
Avent has a variety of degrees, including a doctorate in biomedical mathematics and engineering from the University of North Carolina, Chapel Hill.
Greg Ruthven, Real Estate
Born and raised in Lakeland, Greg Ruthven started working with his father, Joe P., in 1982. Today, he is president of The Ruthvens and a real estate broker who handles the business' tenant relations, including working with lenders to help tenants find financing.
He said one aspect of leadership that he enjoys is "finding the right people for our team, putting them in the right position and allowing them to make decisions. We have a very dedicated staff, some who have been here for over 35 years. It's nice to hear about their personal lives as well as the business discussions."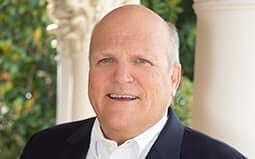 The person who exhibits the leadership skills important to him is Ralph Allen of Allen & Company in Lakeland. "Ralph teaches everyone he comes in contact with 'how to live.'
He enjoys life. He is very honest and ethical. He doesn't realize it but he mentors a lot of folks. If you come in contact with Ralph you feel better after speaking with him. He and his wife, Joanne, make quite a team."
Ruthven said he thinks Allen's father, who founded the firm in 1932, would be proud of his son. Ruthven has a degree in real estate from Florida State University.
Dean Saunders, Real Estate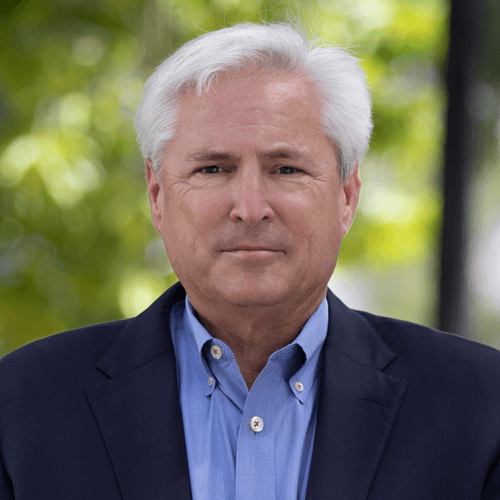 Dean Saunders, founder, managing director and senior adviser at SVN Saunders Ralston Dantzler in Lakeland, said he was gifted with vision. "I can see things that other people can't see necessarily. While I would not suggest at all that I'm gifted in management or administration, but not only do I have a vision, I have the ability to see how to get it done. A lot of people have ideas, but no clue how to bring them down to Earth and make it happen."
Saunders likened the process to a puzzle. "There are different pieces to the puzzle: having the idea for the puzzle, figuring out what the picture will look like, then having to create all the pieces perfectly."
An eighth-generation Floridian, Saunders served in the House of Representatives for two years, founding the Bright Futures scholarship program. He said he most admires Anwar Sadat, the third president of Egypt who was assassinated in 1981.
Saunders said he was impressed with Sadat during the Camp David Accords, when Sadat and Israeli Prime Minister Menachem Begin signed a peace agreement in 1978. "I thought that was gutsy. It's so much easier to just go along with what people want or to tap into their fears as opposed to tap into hope. He showed such courage by saying, you know what, we're going to end the war with Israel and we're going to strike a peace. We need more of that kind of leadership. He did what he thought was best for his people, and he paid the ultimate price."
Saunders earned a bachelor of science degree from the University of Florida.
Todd Jones, Retail/Wholesale
Todd Jones, CEO of Publix Super Markets, began working for Publix in 1980, when he was a front-service clerk in New Smyrna Beach. He worked in a variety of positions before becoming CEO.
LRH Leader Honored
Tim Boynton, Lakeland Regional Health's (LRH) vice president of development and chief public relations and communications officer, was honored as one of Modern Healthcare's 2021 class of Top 25 Emerging Leaders. Modern Healthcare is the leading national source of healthcare business news, research and data, according to an LRH news release. The list is in the Oct. 4 edition.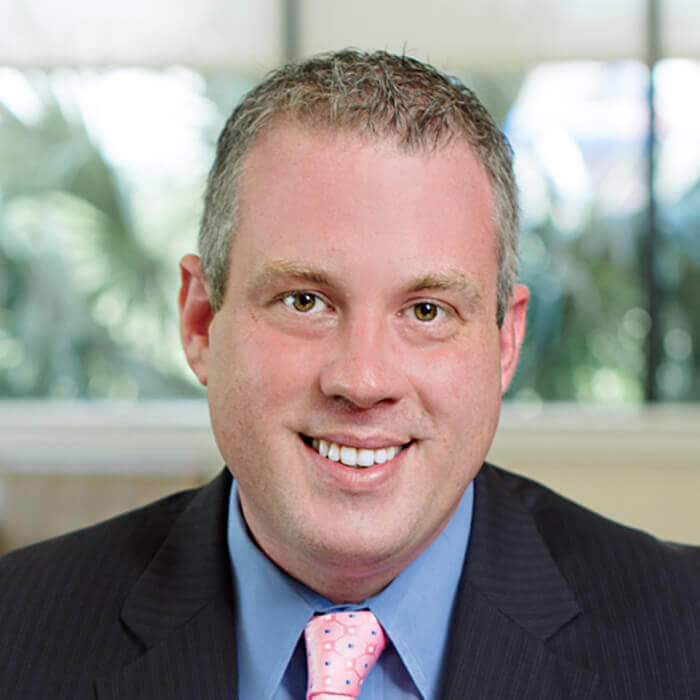 The magazine's editors said they selected Boynton for his significant contributions in the areas of innovation and financial, operational and clinical excellence.
Boynton said he most admires his father, Paul Boynton, "not only for his leadership skills but for his heart of compassion. For many years, he served as the president and CEO of a large non-profit organization in New England that supported individuals with disabilities and brain disorders. His leadership of that organization benefited many people during that time, and today he is still helping others as a celebrated public speaker and the author of numerous books and publications."
Boynton uses his father's compassionate nature as inspiration in his own life. "What has served me best over the years is taking the time to get to know those on my team and learning about their particular talents and passions. With that knowledge, I can then help them take that next step into leadership or into opportunities that benefit them, which ultimately elevates the entire team and the organization."
Boynton has a bachelor's degree in Business Administration and has extensive training from the University of Wisconsin at Madison and the Association for Healthcare Philanthropy. He also holds a master's degree in Business Administration from the University of South Florida.
—
Other Polk County residents on the list, including the category they are listed under and where they work:
John Corbett, Finance & Insurance, SouthState Bank

Brian Philpot,

Finance & Insurance, AgAmerica Lending

Rick Dantzler,

Agriculture, Citrus Research and Development Foundation

Ellis Hunt,

Agriculture

, Hunt Brothers

Adam Putnam,

Agriculture

,

Ducks Unlimited

Josh Snively,

Agriculture

,

Florida Chemical

Steven Achinger,

Life Sciences, Watson Clinic

Rob Burnette,

Retail/Wholesale, Badcock Home Furniture &more

Cindy Zimmerman, Manufacturing, SS Designs

Robert Behr,

Living Legends, Citrus World