Go back to

Blog

page.
Entertainment, Sports and Tourism Industries are Bouncing Back in Polk County
Tourism, arts and entertainment provide a significant economic impact in Polk County.
Entertainment Industry leaders are seeing a rebound since the start of the pandemic.
The Detroit Tigers have been holding their spring training season in Lakeland for 86 years. The season ended early in 2020 because of the pandemic and took place with limited capacity the next year. The Tigers are selling 2022 tickets in pods and leaving space for social distancing. While the start of Major League Baseball spring training has shifted a bit, baseball fans anxiously await game one of the season.
"Despite the shift in start, we think it will be a strong spring when games get started," said Marc Zimmerman, senior economic development manager for Polk County Tourism & Sports Marketing. "We've seen pent-up demand that happened with travel as well. We think that will translate over to spring training. It seems like we're through the Omicron variant, and people will be a little more comfortable."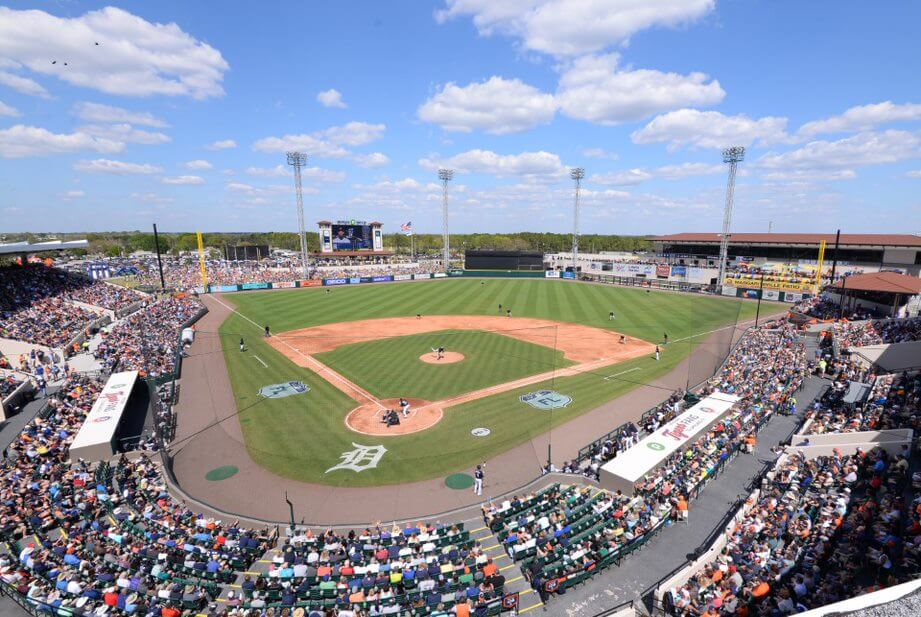 The positive economic impact from the Detroit Tigers was $60 million in 2017, the last year it was calculated. Zimmerman said the study, done every three years, was postponed when COVID hit; he expects it to resume next year.
Sports Entertainment
In Polk County, tourism has rebounded quickly, and 2022 could set new records. Zimmerman says his team is working on numerous projects:
The 100th anniversary of water skiing. Winter Haven is known as the Water Ski Capital of the World, proving it this year by hosting the 2022 IWWF World Water Ski Show Tournament on Lake Silver. The largest tournament ever will feature team and individual events from Oct. 21-23. Click here to check out the schedule.
The RussMatt baseball tournament for college students is returning in full force. It is the single biggest sporting event in the county, but the number of participating teams dropped from about 270 to 25 during the pandemic, Zimmerman said. However, this year they're back to 240 teams.
Additionally, 100 college softball teams will compete here as well in The Spring Games from Feb. 25 through March 19.
"We're seeing our events come back to normal. It's very strong. They held us through the downtime," Zimmerman said.
General Tourism
Tourism is returning as people on vacation or those visiting family and friends take time to visit the likes of LEGOLAND Florida in Winter Haven or Bok Tower in Lake Wales. Bok Tower has been breaking records as far as attendance because "people can be outside and enjoy nature," Zimmerman said.
"Our county has always promoted the outdoors as far as what you can do here," he said. "It seems like people are a little more comfortable coming to Florida. Our weather lends itself to people being outdoors. They come to Florida, be responsible and enjoy the weather and being outside."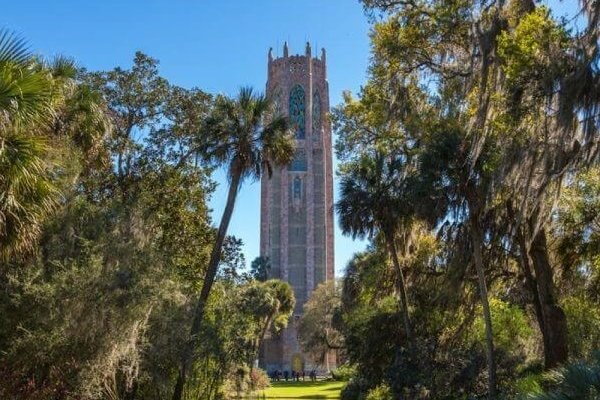 With the opening of the Peppa Pig Theme Park, LEGOLAND Florida Resort offers additional opportunities for families looking for a multi-day destination. Resorts in Polk County, like Balmoral Resort Florida offer families spacious, luxury vacation homes with private pools to accommodate multi-day stays in Central Florida. Balmoral is unqiuely positioned just 30 minutes from the Magic Kingdom and Disney attractions.
In 2017, the economic impact of tourism was $10 million.
High-end RV parks are a new industry for Polk County and they're attracting attention. Camp Margaritaville in Auburndale and Canopy Oaks in Lake Wales are expanding the county's offerings. The parks combined are equivalent to four or five hotels, Zimmerman said, and both are still expanding.
"These are not people who were coming here already, these are new people coming to our community," he said. Both resorts also offer cabins and cottages.
Margaritaville's location helps provide accommodations in Auburndale, which has very little in terms of hotels and motels, Zimmerman said. But the RV park is so busy it's tough to get in.
RLK Real Estate & Development opened the resort in 2021 as Cabana Club RV Resort and Cottages and partnered with Margaritaville through a rebrand in early 2022.
"We are grateful to the Knapp family for buying into the concept of tourism in general and finding that right niche to find something Polk County didn't have," he said. "It's contributing pretty substantially to the tourist development tax."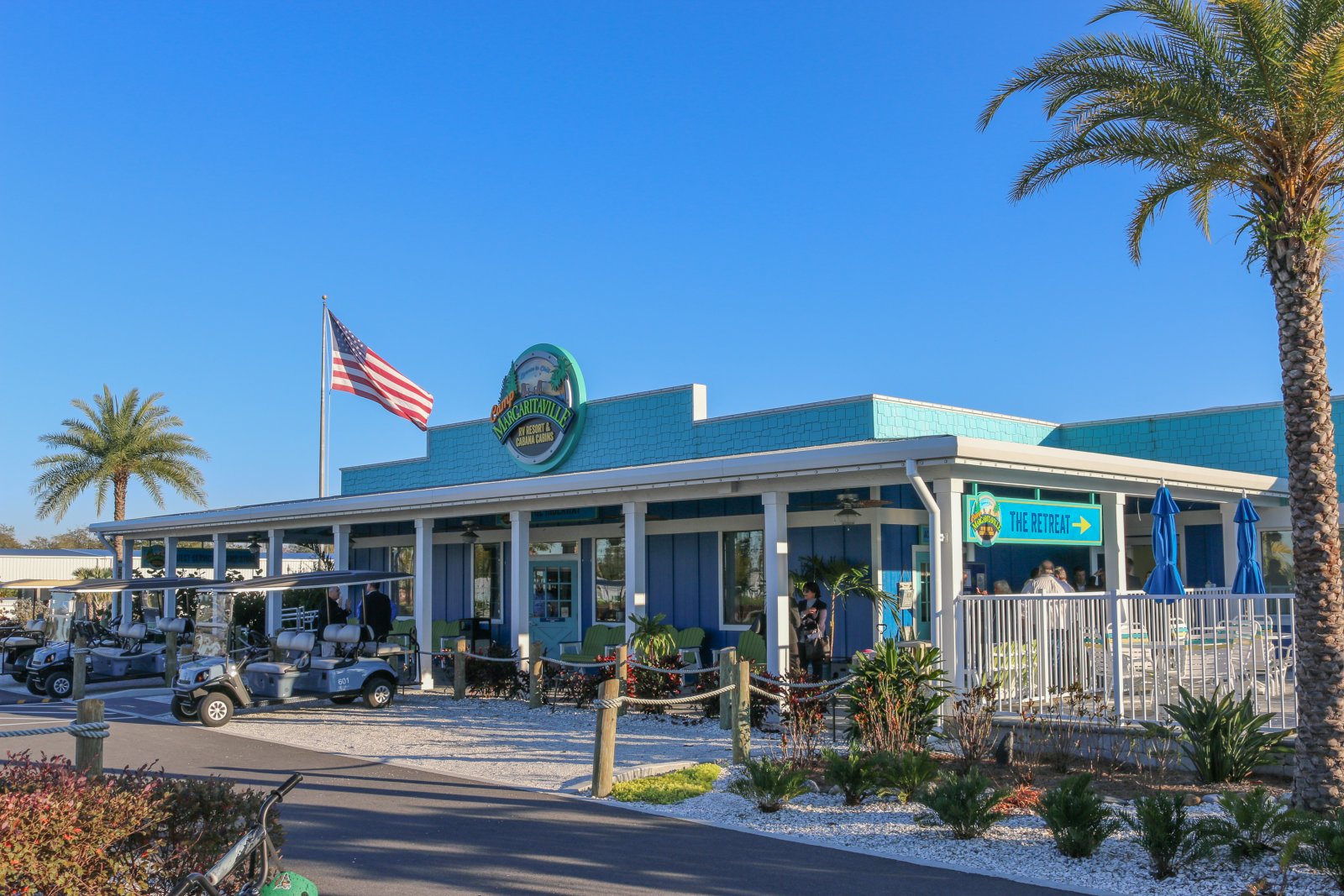 The Arts
The arts created an economic impact of $46.5 million in 2017, employing about 2,500 people among 1,000 creative businesses.
"The diversity of Polk County activities from Frostproof to Auburndale to Lake Wales – knowing the opportunities that are there and how they are promoting these things, I think they are a pretty significant economic driver," said Daryl Ward, the new executive director of the Polk Arts Alliance.
Ward said arts and cultural entertainment add so much to the quality of life in the county. For instance, the Polk Museum of Art recently displayed a private collection of work by The Highwaymen that has never before been displayed in public.
In addition, Renee Fleming, a soprano known for her work in opera, theater and films, recently performed with the Lakeland Symphony Orchestra at Florida Southern College, which Ward called a "quality, artistic opportunity."
"People are paying attention to what's here. You want people to live here as an alternative to Tampa and Orlando, so you're going to have to give them a reason to do that beyond affordable housing and convenient access to Interstate 4, a reason to participate in the cultural activities a community provides," he said. "Polk is on the upswing of doing that."