A Profitable Partnership
With one of the most business-friendly climates in the country, it's no surprise that so many companies dedicated to business services have decided to locate in Central Florida. Low operating costs and convenient access to two major metropolitan centers make Polk County the perfect location for your organization.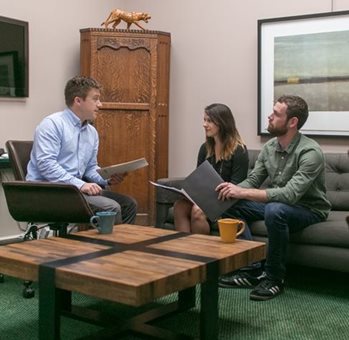 The Sunshine State offers a progressive environment where business can thrive. Florida ranks second in the nation for the number of professional, scientific and technical services establishment. The state boasts the third largest finance and insurance cluster in the country, and Florida's real estate, insurance and finance sectors account for nearly 23% of the state's gross domestic product.
Important incentives create significant opportunities in Florida. For instance, the state's overall favorable tax structure includes no personal income tax. In addition, Florida provides targeted industry programs for qualified investments, job creation and workforce training.
Polk County's labor pool of 3.5 million workers allows us to staff our target industries with a wealth of skilled talent. Local organizations enjoy the benefits of recruiting agencies such as Sykes and Spherion Staffing who provide companies with both temporary and permanent employees, and CareerSource Polk — a workforce development agency offering assistance to both job creators and job seekers to connect employers with skilled talent.
Featured Employers
Leading Education Programs
Polk State College – Business: Polk State offers bachelor's programs in both Business Administration and  Business Information Technology, as well an Entrepreneurship Certificate Program.
Florida Southern College – Business: Recognized as one of the nation's top four years colleges, Florida Southern offers both a BA in Business Administration and an accelerated MBA. As part of Florida Southern's 16-month MBA program, students are assigned executive mentors and enjoy guaranteed internships to gain real world experience.
Southeastern University – College of Business and Legal Studies: Southeastern University's business program empowers its students to take on leadership roles in a variety of disciplines. Undergraduate degrees include Marketing, Criminal Justice, Accounting and Finance, Legal Studies, Business Leadership and more.  Masters programs include Forensic Accounting and Business Administration as well as a 10-month accelerated MBA.