Your Blueprint for Success
With a lower cost of living, reasonably priced land, a business-friendly economic environment, global connectivity, infrastructure and a talent pool waiting to be tapped, there's no questioning why advanced manufacturing continues to flourish in Polk County and Central Florida.
Vocational schools like Traviss and Ridge technical colleges start training students in everything from air-conditioning, refrigeration and heating technology to airframe and powerplant mechanics, all skills that can be used in manufacturing.
Manufacturing employs more than 18,000 people in Polk County — a number that grows every month — and generated $2.8 billion of gross domestic product in 2017. It's part of a growing industry: More than 20,000 manufacturers call Florida home, employing nearly 380,000 workers.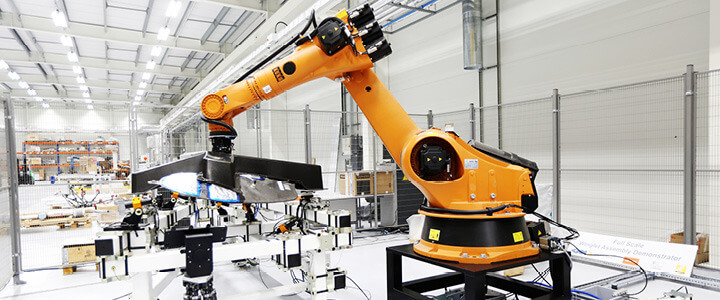 The Manufacturing and Supply Chain Alliance has supported and promoted local manufacturing for 13 years. It works with the Polk Legislative Delegation to influence legislation and helps its members apply for millions of dollars in grants to train employees or upgrade their skills, among other things. It's just one more resource for local manufacturers to turn to for help in a county that's ripe for continued growth in the manufacturing sector.
Featured Employers
Leading Education Programs
Polk State College – Advanced Manufacturing Institute (AMI): Polk State AMI is home to the award-winning Mosaic EIA (Electrical, Instrumentation, and Automation) and Mechanic/Millwright Apprenticeship Programs. From industrial instrumentation to process control and automation, students graduate with the skills and experience necessary to find success in this thriving industry.
Recent News:
Manufacturing Workforce Grows at Polk State College Through Metallica Foundation Grant
Vision for Central Florida Innovation District Previewed at Event
Nucor Steel Grows Its Own Electricians at Power Academy
Robotics could Propel Economic Development in Polk County
Meet the Project to find out more about Polk's newest employer Nucor
Robotics Students Feed the Talent Pipeline
Nucor to Build Steel Micro Mill in Polk County