Move Your Business Forward
In the middle of a state with 122,000 miles of highway, more than 3,000 miles of freight rail, six airports within 60 miles, and two international ports within 90 miles, Polk County is the logical place for logistics, supply chain and distribution companies to locate. And they've done just that.
In all, those three industries employ more than 700,000 people in the state; jobs in each category are there for those looking for employment in Polk County as companies expand and new firms move in.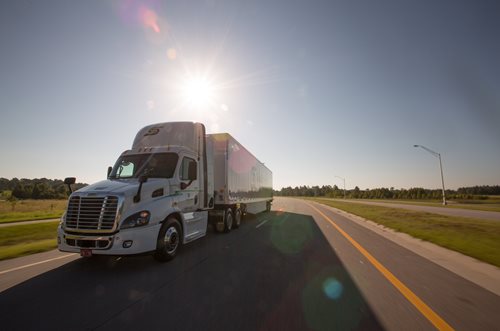 IKEA and PepsiCo are two newcomers to the area, joining the likes of homegrown Publix Super Markets and Saddle Creek Logistics Services, and national companies like Amazon.com, Coca-Cola, Walmart.com, O'Reilly Auto Parts and Ford Motor Company.
Location is a main reason companies come to Central Florida's Polk County, but other factors also play a role:
Land is competitively priced compared to other areas in the state.
The workforce is plentiful, enhanced by partnerships with local colleges and trade schools that offer new skills as needed. Some employees are bilingual, further benefiting their employers.
The business climate is positive.
Government agencies understand the value of economic development and are willing to work with companies.
And then there's access. Interstate 4 offers easy access to the northern part of the county, as State Road 60 and U.S. Highway 27 do to the south and east, respectively. Port Tampa Bay, an international facility, handles shipping 45 miles to the west, and the CSX Intermodal Logistics Center about 30 minutes southeast in Winter Haven offers rail service. Foreign Trade Zone 79 assists companies along the I-4 corridor to strengthen their international competitiveness in their respective industries.
To complete the picture, there's access to people. Nearly 20 million people in Florida can be reached within a day, giving companies that locate here an advantage over competitors in the growing e-commerce and delivery markets.
With Fortune 500 companies like Publix, Amazon and Walmart already doing business in Polk County, it's easy to see why others are following their trail.
Featured Employers
Leading Education Programs
Polk State Corporate College Advanced Technology Center – Supply Chain and Logistics Institute: Designed specifically to support Central Florida's rapidly growing logistics industry,  Polk State collaborated with leading training providers and component manufacturers to develop and deliver this specialized curriculum.
Florida Polytechnic – Business Analytics Degree, Concentration in Logistics & Supply Chain Management: This program gives students hands-on experience in analyzing supply chain efficiency across industries, developing systems integration technology and overcoming obstacles to always meet demand.
Florida Southern College – Supply Chain Management Graduate Certificate: This program is designed to address challenges to an organization's internal supply chain and its external suppliers and customers.