MOVE YOUR BUSINESS FORWARD
Located in the heart of Florida's high-tech I-4 corridor between Tampa and Orlando, Central Florida is one of the state's most connected regions. With numerous airports, rail lines, highways and ports all located within an hour from the county, it's no wonder that Polk County has the highest concentration of Logistics & Distribution activities throughout the entire Central Florida region. Logistics, Fulfillment and Warehousing, Ground Freight Transportation, Ground Passenger Transit and Rail Transportation all fall under this industry cluster.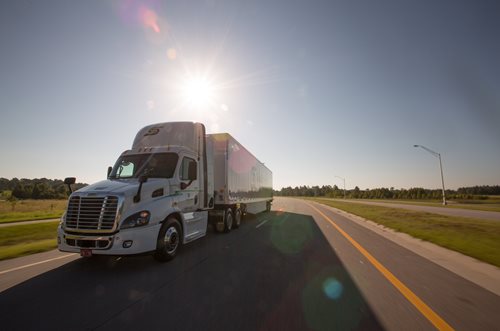 Central Florida's logistics industry is supported by a well-developed infrastructure that spans the state, ranked first in the nation by the National Chamber Foundation. Innovative supply chain and distribution facilities connect the region's rich multimodal transportation networks. Florida's largest cargo tonnage port, Port Tampa Bay, is located less than an hour away. Covering 5,000 acres including Foreign Trade Zone #79, the port handles more than 37 million tons of cargo each year—nearly 40 percent of all cargo in the state. Polk County also boasts more rail miles than any other community in Florida and is distinguished as the only Southeast location with two international airports within an hour's drive.
The recent opening of the CSX Integrated Logistics Center (ILC) in Winter Haven has also been a major boon to Central Florida's logistics and distribution industry. The ILC is a critical point of connection for supply chains throughout the state and it's conveniently located in our own backyard, which means increased efficiency and major savings for Polk County businesses. This centralized transportation hub features a 318-acre terminal adjacent to 930 acres of industrial and business park space slated for use by light industrial facilities and warehouse distribution centers. The state-of-the-art facility uses cutting edge technology that is both highly efficient and environmentally conscious.
Thanks to the area's countless logistical advantages and large parcels of available land, it's clear why Fortune 500 companies like Publix, Amazon and Walmart have all opened critical logistics and distribution operations in Central Florida. And with an employment concentration that exceeds the national average, both foreign and domestic logistics companies will benefit from a large available workforce whose skills are sharpened by industry-focused educational programs like those listed below.
Featured Employers
Advance Auto Parts
ALDI
Amazon.com
Bernie Little
Best Buy
Citrus Connection
Comcar Industries
Fedex
Ferguson
Ford
Havertys
HD Supply
McKesson
O'Reilly Auto Parts
Publix Super Markets
Rooms To Go
Saddle Creek Logistics Services
Southern Glazer's Wine & Spirits
The Ruthvens
Walmart
Leading Education Programs
Polk State Corporate College Advanced Technology Center – Supply Chain and Logistics Institute: Designed specifically to support Central Florida's rapidly growing logistics industry,  Polk State collaborated with leading training providers and component manufacturers to develop and deliver this specialized curriculum.
Florida Polytechnic – Science and Technology Management, Concentration in Materials & Supply Chain: This program gives students hands-on experience in analyzing supply chain efficiency across industries, developing systems integration technology and overcoming obstacles to always meet demand.