FUELED BY FUN
Polk County offers something for everyone with an easy drive to Central Florida attractions and world class beaches. Whether it's attending Detroit Tigers Spring Training or taking the family to LEGOLAND® Florida Resort or Walt Disney World Resort, there are many quintessential Central Florida experiences that you'll find memorable.
The site of Florida's very first theme park, Cypress Gardens, it's no surprise that tourism is Polk County's number one industry. Today, our major industry players include LEGOLAND, Streamsong, one of the nation's newest premier golf resorts, and the historic Bok Tower Gardens, the region is a thriving hub for leisure activity. A short drive from Tampa, the theme parks in Orlando and some of the most beautiful beaches in the country, Polk County is a vacationer's paradise.
Click here for the top 10 things to do in Central Florida's Polk County.
In 2013, tourism attracted nearly 95 million visitors to the Sunshine State. The booming industry employs more than 20,000 people in Polk County and roughly one million statewide, with numbers continuing to increase as the industry grows. Since opening in 2011, LEGOLAND Florida Resort has been named the largest LEGOLAND park in the world.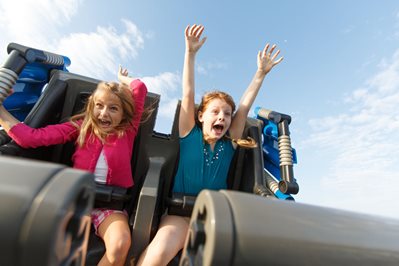 Polk County also hosts several events that consistently bring a steady influx of tourists to the area each year. Nearly 1.5 million baseball fans flock to Florida to attend Spring Training. The Detroit Tigers have enjoyed Spring Training Headquarters in Lakeland for nearly 80 years, marking the longest-lasting relationship between an MLB team and a current Spring Training host city. Each spring, more than 200,000 aviation enthusiasts attend Lakeland's Sun 'n Fun fly-in — the world's second largest air show. The annual event features daily and evening air shows where tourists from around the globe can view nearly 4,500 aircrafts.
Businesses within the industry also enjoy the benefits of the region's large tracts of undeveloped, reclaimed land. Streamsong, the state's newest premier golf resort, was developed on 16,000 acres of reclaimed land in southern Polk County. The state-of-the-art resort was designed by industry-leading architects and appeals to golfers and nature lovers nationwide.
As visitors from around the world flock to Polk County, tourism continues to propel Central Florida's flourishing economy.
Featured Attractions
Bok Tower Gardens
Circle B Bar Reserve
Detroit Tiger's Spring Training
Fantasy of Flight
Florida Southern College / Frank Lloyd Wright Architecture
LEGOLAND Florida Resort
Safari Wilderness Ranch
Seaworld Orlando
Streamsong Resort
Sun n' Fun
Universal Orlando Resort
Walt Disney World Resort
Visit Central Florida
Leading Education Programs
Webber International University – Hospitality Business Management: Students of Webber's Hospitality and Business Management program receive training and experience in key facets of Hospitality Business Management. Graduates of the program are prepared to face business management challenges presented in hospitality and service.
University of Central Florida's Rosen College of Hospitality Management: Located in nearby Orlando, FL, the Rosen College of Hospitality Management is a major asset to the tourism industry and a leader in hospitality education. This nationally-recognized program is housed in the largest facility ever built for hospitality management education and is one of the few in the country to offer a Hospitality Management Ph.D.